ShortList is supported by you, our amazing readers. When you click through the links on our site and make a purchase we may earn a commission.
Learn more
Movie prisons are fraught with danger. But then you don't need to be a highly intelligent protagonist framed for a crime you didn't commit to work that one out, do you?
This peril is exactly what makes certain films so watchable, and why countless filmmakers keep returning to the oft-used setting, recycling the same characters again and again.
And we wouldn't have it any other way - and here we lay the blueprint for the cliché movie lock-up…
---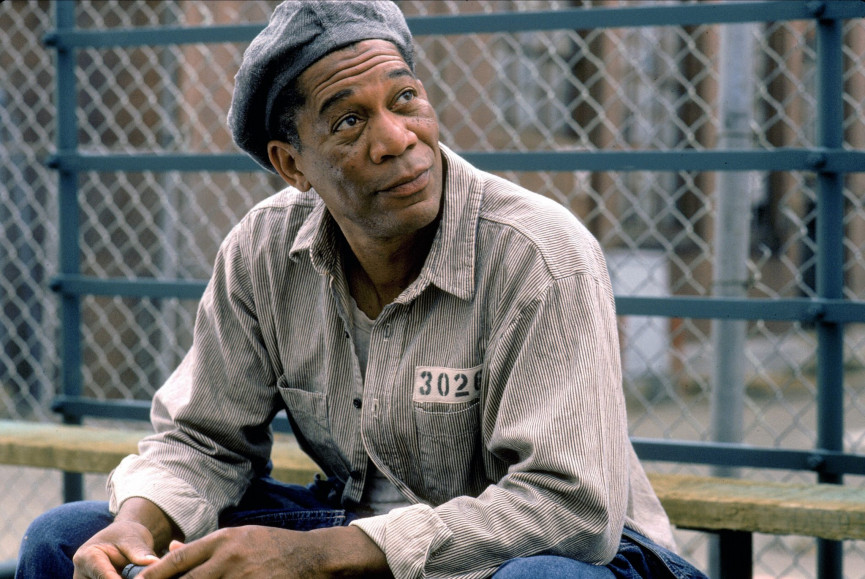 1. FIXER WHO SMUGGLES IN WHATEVER HE WANTS
See: Red, The Shawshank Redemption

Nail file baked in a cake? Nothing is off limits for this wily fixer who, dealing in prison currencies like favours, narcotics and crusty Hustler magazines, is always on the look-out for a piece of the action. Typically non-affiliated with gangs, just friendly enough with the guards for obvious reasons, he's a man to be trusted.
2. GUY SO TOUGH THEY GIVE HIM HIS OWN WING
See: Monk, Mean Machine

"You don't want to meet that guy" - the kind of line spewed out by many a quivering inmate to describe the character so tough even prison gangs whisper his name. Near-mythical in reputation, this colossus is heralded as the man who even maximum security walls couldn't hold, spending all of his time in prison wearing a straightjacket out of choice.
3. CHEF WHO HATES HIS JOB
See: Cook, Watchmen

Working in a movie prison cafeteria is bound to have its down sides, we get that. But just because you spend your 9-5 ladling mounds of indecipherable gloop onto metal trays of serial killers doesn't mean you have to emit a menacing stare worse than the average jailbird's, never mind taking pride in being parsimonious with the gruel, which, sadly, is something we see too often.
4. SHOWER BANDIT
See: Big Hairy Con, Naked Gun 33 1/3

Super angry, slighted and looking to make a name for himself with a good old fashioned shanking, this devious individual usually waits until his target is last out of the shower before staging an attack. While we're on the subject, why does our hero insist on being the last out of the shower? It's like he's asking for someone to drop a soap.
5. HOWLING MANIAC JUST HAPPY TO BE THERE
See: Swamp Thing, Con Air

Missing as many brain cells as he is days without a wash, the lump spends most of his sentence rattling a cup across his cell bars, or else joining whichever gang will take him on the off chance he might be able to howl at something. A key player in movie prison due to his excitable nature, no one heckles newcomers walking on the wing faster than this guy does.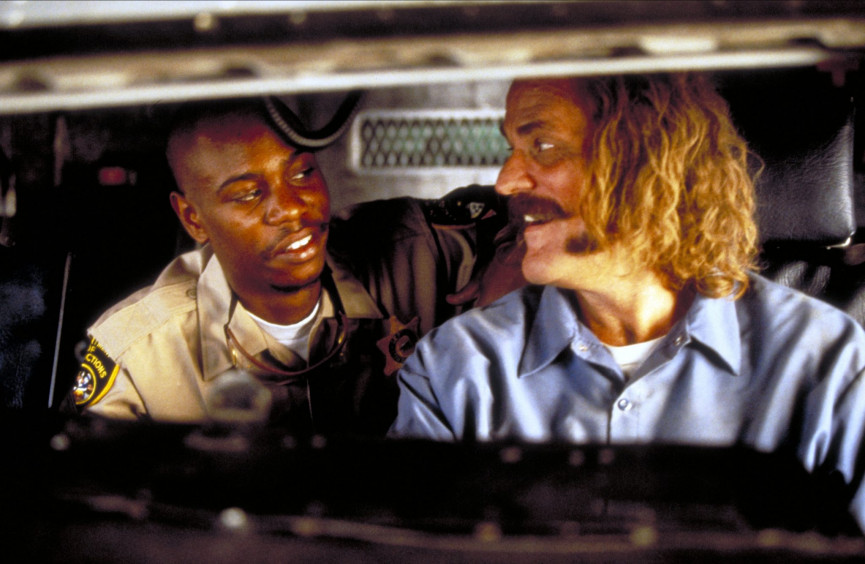 6. OLD TIMER WHO WINDS UP DEAD
See: Litmus, Escape From Alcatraz

The old timer has to be the most selfless inmate there is. He's been there, done that, wore the black-and-white striped t-shirt, and now passes on pieces of sage advice to any good-hearted newbie who'll listen. Other traits include world class skills in the library game, winning hearts and minds with a rackety books trolley he wheels past the cells. It's a small blessing that when he dies, it's often of natural causes (albeit brought on by a bloody riot).
7. QUIRKY CELL-MATE WHO WINDS UP DEAD
See: First-Base, Lock Up

As jittery as someone who's just injected half a pound of Kenco into his arm, the well-meaning/bumbling cellmate is our introduction to the way jail works, establishing exactly who controls what for the audience and the film's lead man. It doesn't matter that our hero barely says two words to him, this naïve soul has told him his life story before he's cleared his gear from the top bunk. His inevitable murder is so often a crucial plot device.
8. SOPHISTICATED GANG LEADER
Cyrus "The Virus", Con Air

Bosses of movie prison gangs are rarely erudite in their leadership capacity, usually giving orders behind a troop of musclebound, tattooed goons using a variety of cut-throat gestures. This villain, however, is a different breed. Highly intellectual and softly toned, he knows fighting for race or outside gang affiliation is fruitless, instead aiming to unite the prisoners and lead them in a fight against guards for freedom. Like an evil William Wallace minus the face paint.
9. ESCAPE-ARTIST STAGING ONE FINAL BREAK OUT
See: Tunnel King, The Great Escape

Attempting to escape a maximum security prison one-legged, blindfolded and with little more than a spoon and a straw to hand, this Houdini-like criminal is a legend among inmates. From air ducts to garbage chutes, no one knows the insides of a prison like he does. Of course, the fact friends were shot to death the last time has seen him swear never to repeat a jailbreak again, until the protagonist ropes him in.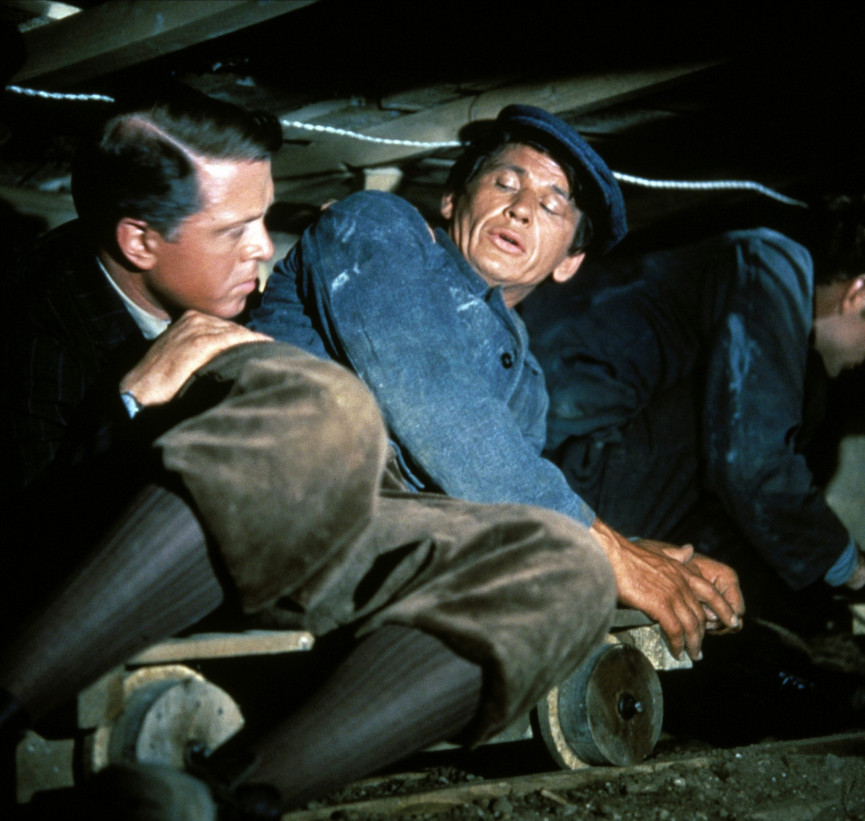 10. CORRUPT GOVERNOR WHO USES HERO FOR HIS OWN MEANS
See: Warden Rudolph Hazen, The Longest Yard

How do you unite the various leaders of the racially-recruited gangs? Or how about fixing an inter-prison football match for the guards to win? The answer for both quandaries: enlist the help of the protagonist, even blackmailing him or promising him a quicker sentence if need be. Dispatching the most crooked chief prison officer as a personal henchman, they're like a Bond villain on a budget.
(Images: AllStar, YouTube)

Related Reviews and Shortlists