Figures from across the footballing world are coming to terms with the news that former Manchester United coach Eric Harrison has died at the age of 81.
Harrison, who spent more than 25 years at the Old Trafford club, was widely credited with bringing through the 'Class of 92' including David Beckham, Ryan Giggs, Nicky Butt, Paul Scholes and the Neville brothers.
Members of that squad, which contributed to much of United's success in the 1990s and beyond, were among those to pay tribute to the hugely loved and respected coach.
Harrison joined United during Ron Atkinson's reign as manager, but his role changed under Alex Ferguson to give him more responsibility for developing young players.
'Fergie's Fledglings' began coming through even before the 'Class of 92' graduated, with the likes of Mark Robins and Clayton Blackmore making their debuts in the '80s, but it was with victory in the inaugural Premier League season that Harrison's impact was most keenly felt.
Ryan Giggs and Gary Neville featured in that season as teenagers, and Neville was among those to pay tribute to the legendary coach.
"We've lost our mentor, our coach and the man who made us. He taught us how to play, how to never give up , how important it was to win your individual battles and what we needed to do to play for Manchester United Football Club," Neville wrote.
Plenty of other United academy graduates have paid their respects, including Robbie Savage, Danny Higginbotham and, of course, David Beckham, who jointly signed off a message with some of his best-known former teammates.
"Eric's contribution to football and not just at Manchester United was incredible," Sir Alex Ferguson said of his former colleague.
"He was a teacher, he gave these players a path, a choice and he only did that through his own hard work and sacrifice. He was able to impart that education to the young which made him one of the greatest coaches of our time."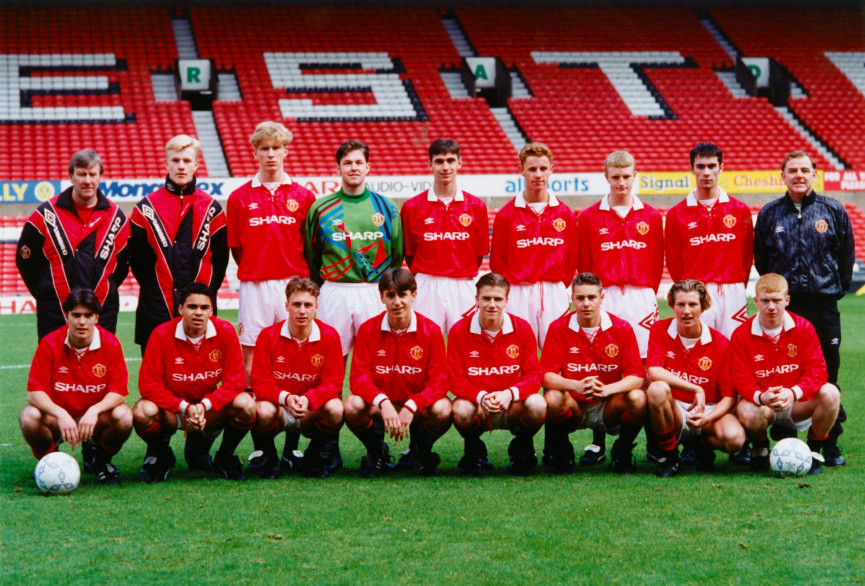 Most newsletters are rubbish. Ours isn't
Get exclusive shortlists, celebrity interviews and the best deals on the products you care about, straight to your inbox.
(Images: Getty)