ShortList is now ad free and supported by you, the users. When you buy through the links on our site we may earn a commission.
Learn more
The 30 best coming-of-age novels
Where there are alienated teenagers there will be novelists not far behind
The journey from child to adult is a memorable one. No matter whether you traverse its choppy waves successfully or not, there is bound to be confusion, complexity and, of course, fun.
As such this crossing – and just the essence of being a teenager – has long been a fascinating subject for writers. Some draw on their own experiences, some imagine alternative histories, the best will always provide succour for those in the middle of this maelstrom and perhaps nostalgia, and even answers, for those whose younger days are long gone.
---
READ MORE: The 20 best dystopian novels
---
What follows are our 30 favourite coming-of-age novels, for where there are alienated youngsters and teenagers there will be novelists not far behind…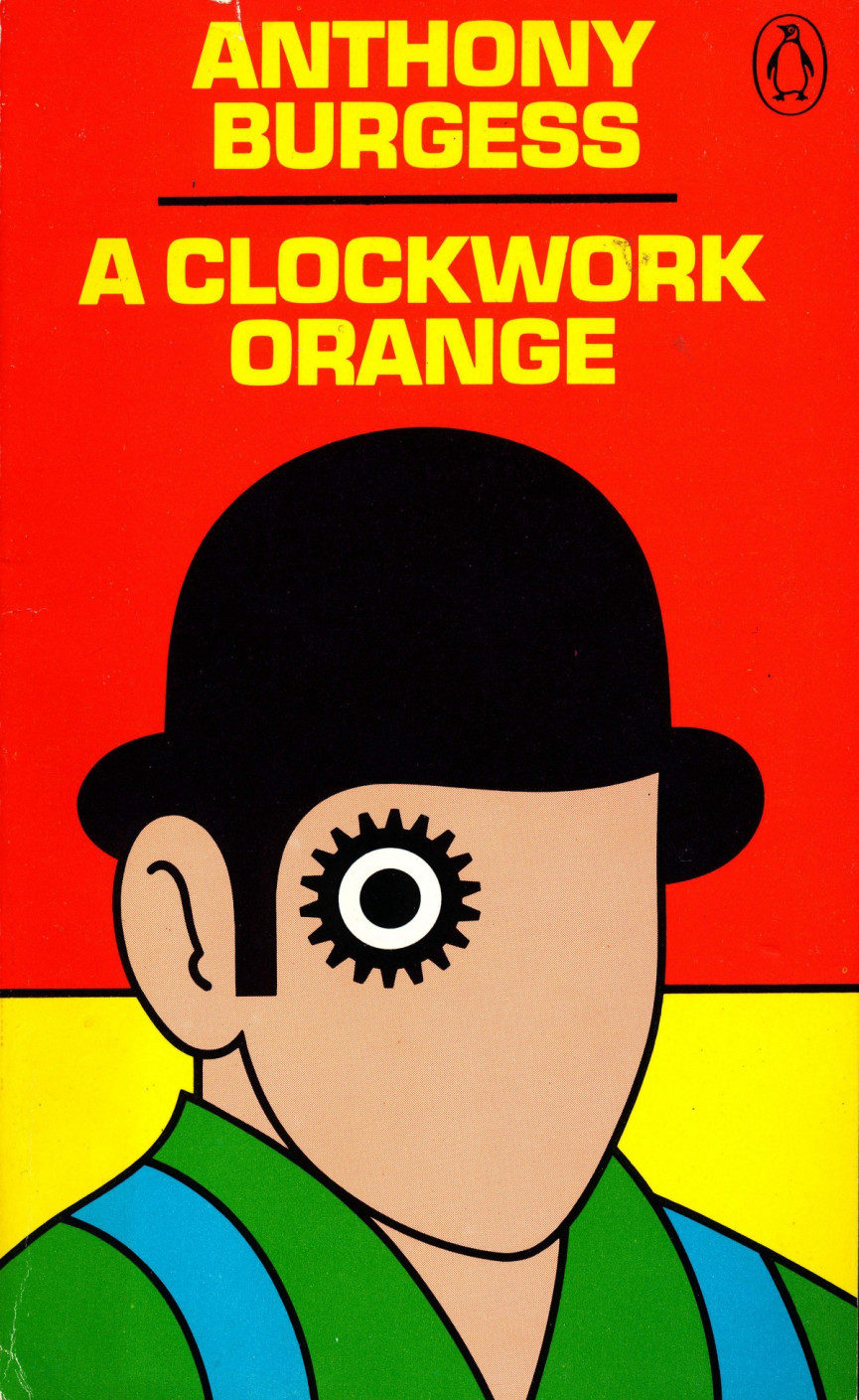 A Clockwork Orange – Anthony Burgess
Year: 1962
Another dystopian coming-of-age tale. Alex is 15 and along with his friends he robs, rapes, tortures and murders for fun. Can he be tamed by the state? Is Alex inherently evil or has society made him that way? A satire on the burgeoning youth culture of the time, A Clockwork Orange is a classic teen novel that has the power to shock to this day. Oranges Are Not The Only Fruit – Jeanette Winterson
Year: 1985
A semi-autobiographical novel in which a young schoolgirl in an English Pentecostal community in Lancashire struggles with her sexuality. As she becomes increasingly aware of her lesbianism she begins to fancy one of the girls she's meant to convert. Allied to an on-going battle with an orange demon and the sense that her mother is betraying her, this is a novel that really sums up the confusion of teenage life.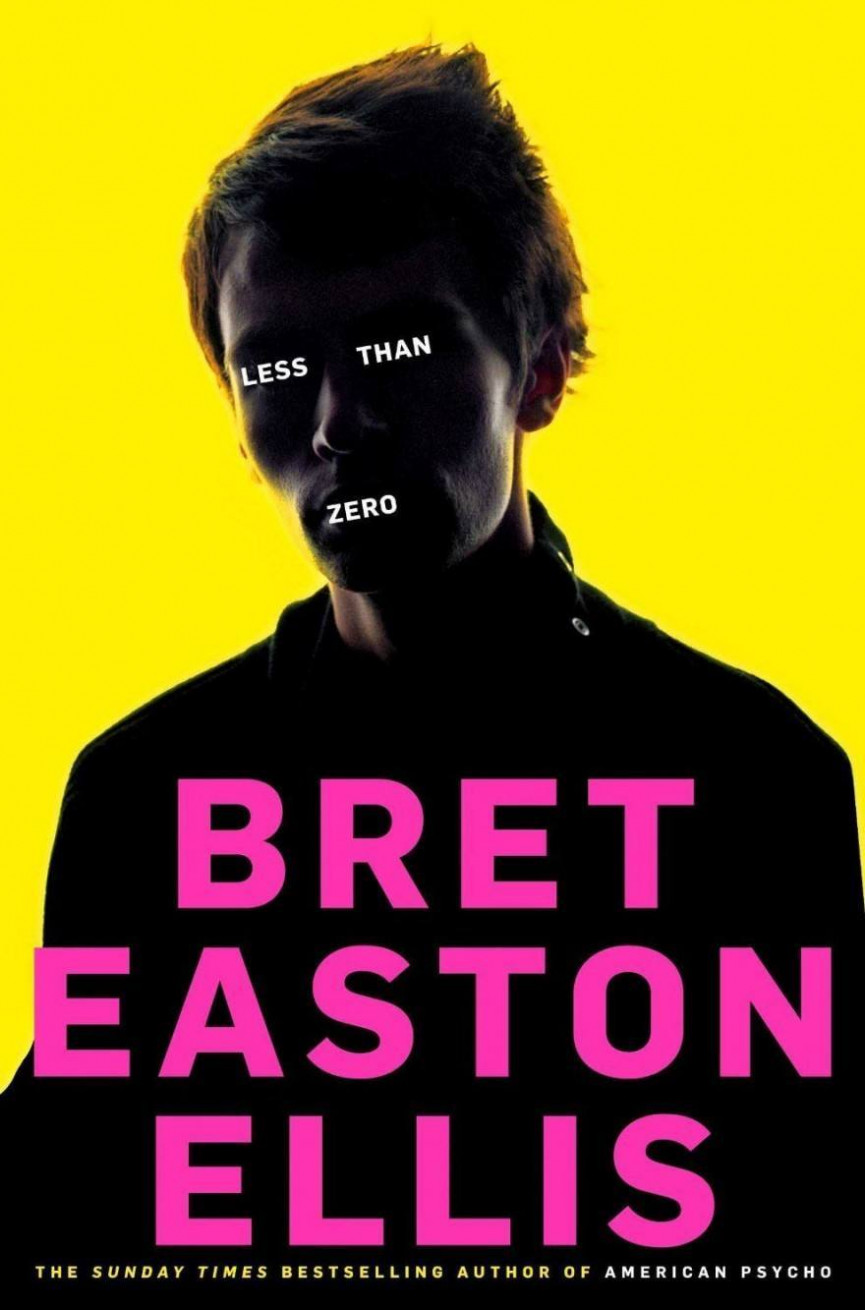 Less Than Zero – Bret Easton Ellis
Year: 1985
Clay is an 18-year-old hedonist back home in LA for Christmas. He soon falls into his old life of sex, drugs and rock'n'roll. However, while the party is fun for a while, the hangover and the crushing sense of disillusion it provokes soon sees Clay retreat back to his new life at college. A novel with more questions than answers, it does frame a privileged sense of teenage entitlement perfectly.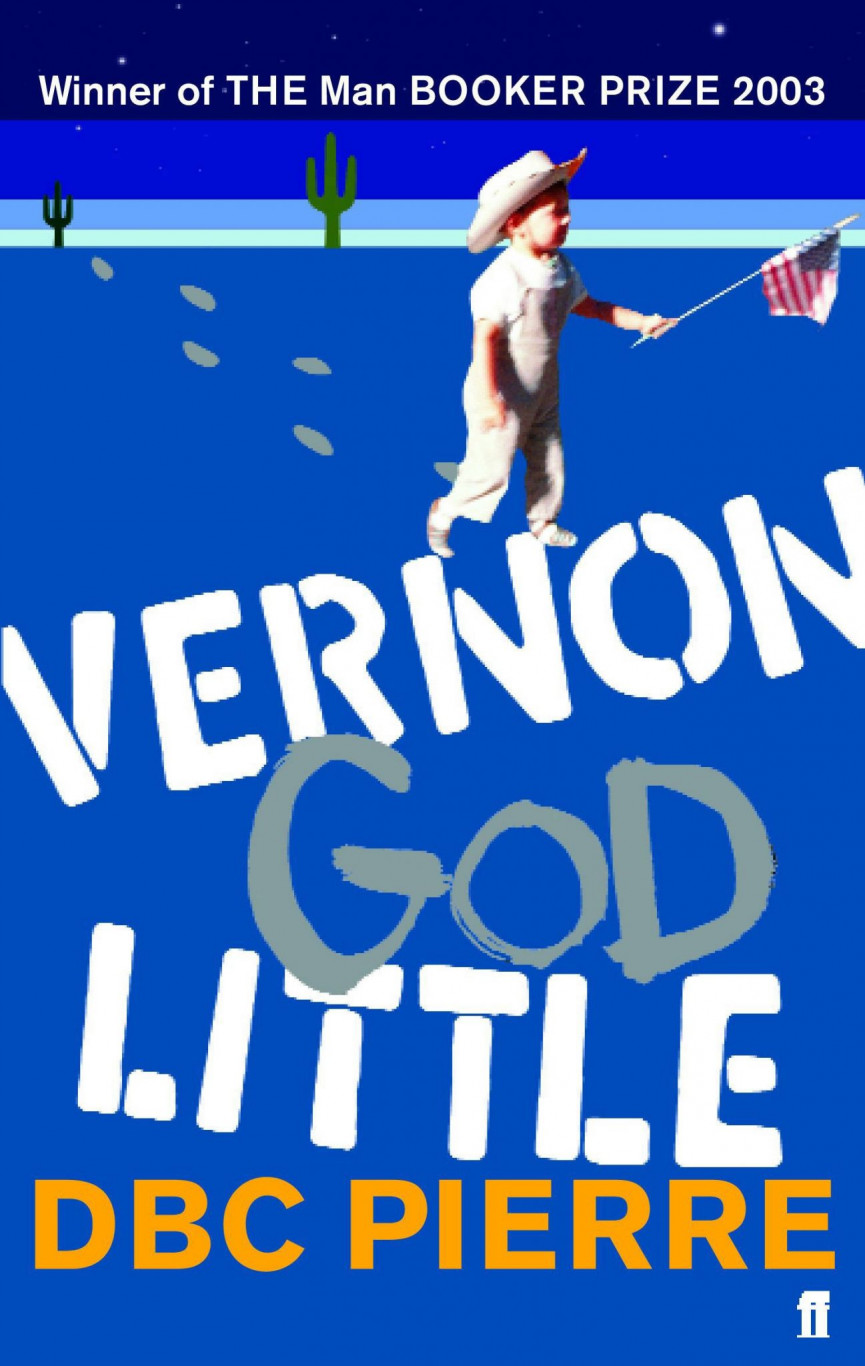 Vernon God Little – DBC Pierre
Year: 2003
A book that seemed to generate a bucket-load of publicity because of its author's less-than-conventional life as much as the story contained therein. But it's a vibrant and compelling novel that attempts to explain why teenagers can sometimes commit such heinous and terrible crimes they barely seem real. In this case the killing of 16 schoolmates by Vernon God Little's best friend (who then commits suicide). As suspicion falls on Vernon he flees to Mexico.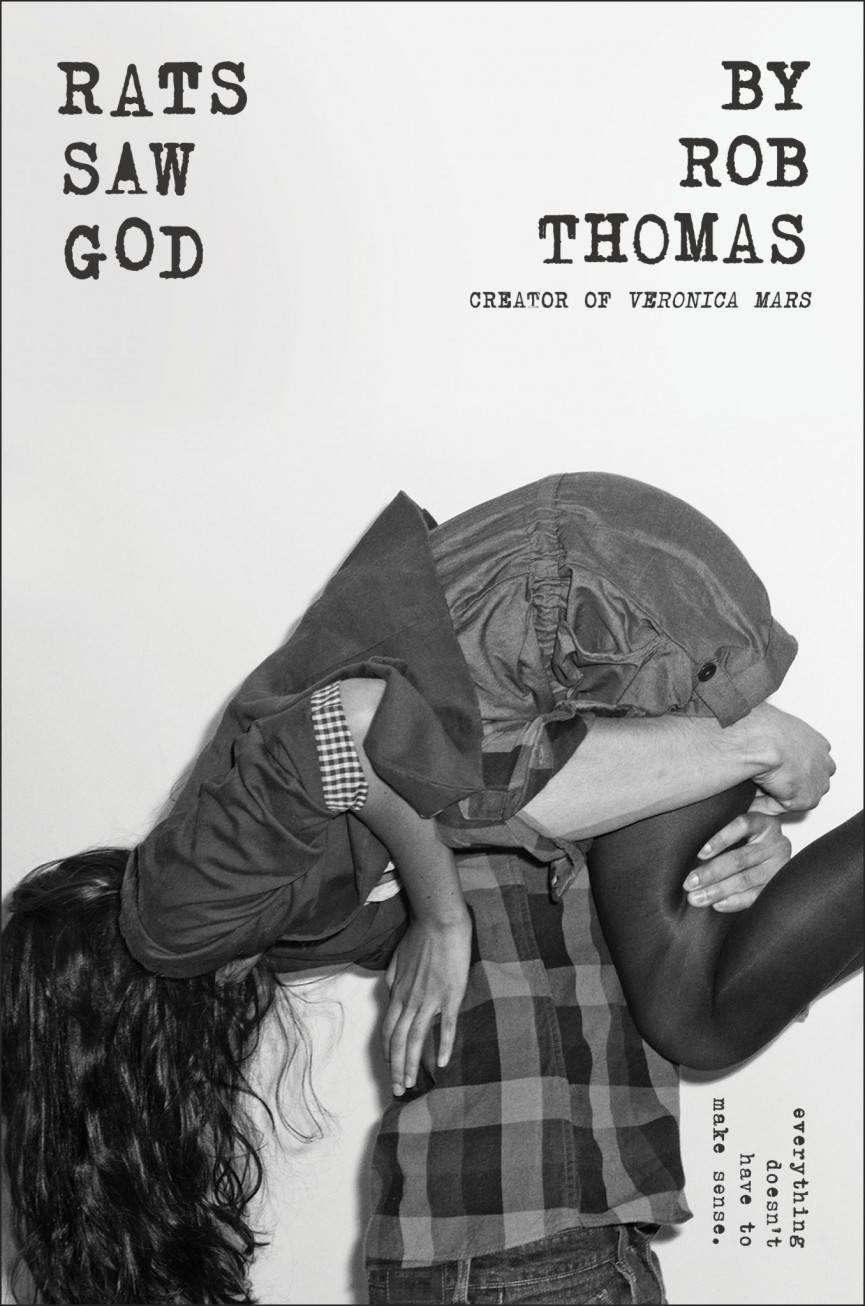 Rats Saw God – Rob Thomas
Year: 1996
Written by the man who would go on to create hit TV shows Veronica Mars and iZombie (not the fella form Matchbox 20), Rats Saw God follows two parallel narratives in the life of astronaut's son Steve York – his current life, in which he's a high school senior punished into writing about his youth, and that youth itself. Forced to relive uncomfortable events, he develops a new understanding of his life and identity.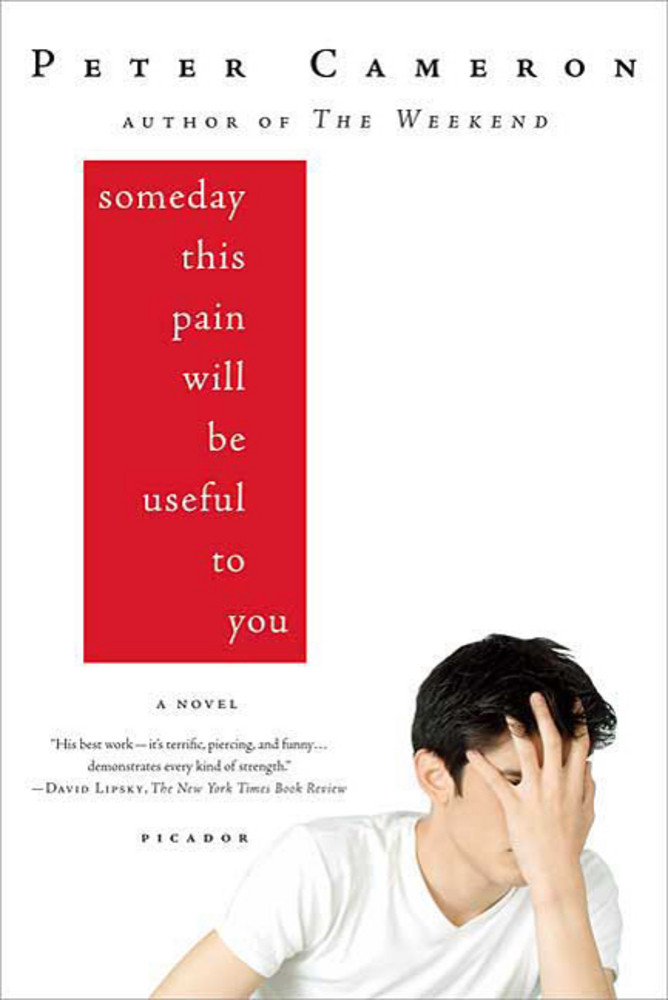 Someday This Pain Will be Useful to You – Peter Cameron
Year: 2007
If the teenagers of 2018 find it hard to identify with the likes of Holden Caulfield and Adrian Mole, then perhaps the caustic James Sveck, the protagonist of Peter Cameron's highly praised novel, will be more to their tastes. Sveck is about to go to college, but before he does there are still real issues – issues that see him see a psychiatrist – to resolve. Is James too canny and smart-witted for his own good? Is he, in fact, the voice of a generation?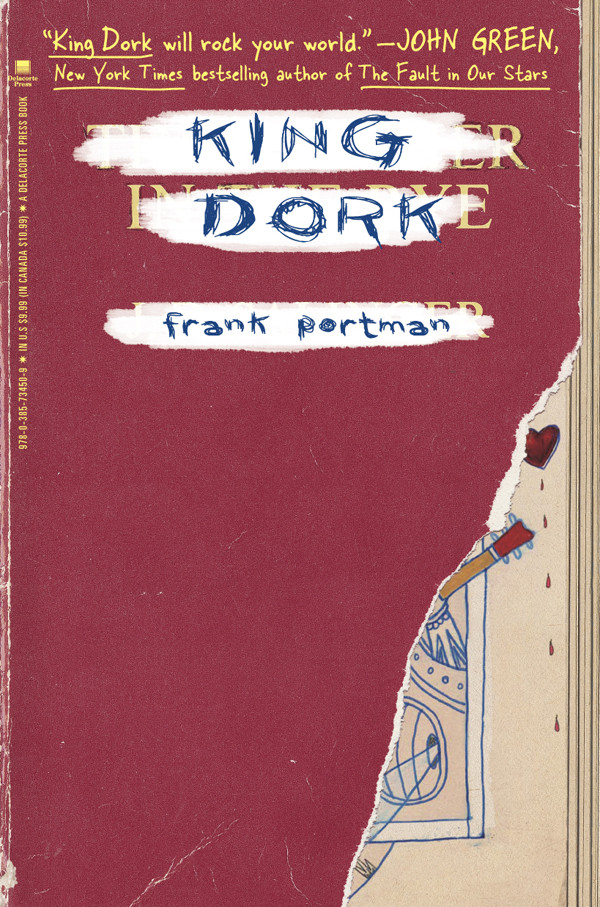 King Dork – Frank Portman
Year: 2006
If The Catcher in the Rye is the book routinely referred to as the standard teenage text, what happens when that book is loved more by adults than 16-year-olds? This is the question among others that perplexes slacker Tom Henderson. When he discovers a box of books belonging to his late dad, will his troubled quest for answers during the teenage years become easier, or, more complicated still? The acclaimed King Dork began life (in title form, anyway) as a song by Portman's pop-punk band The Mr. T Experience.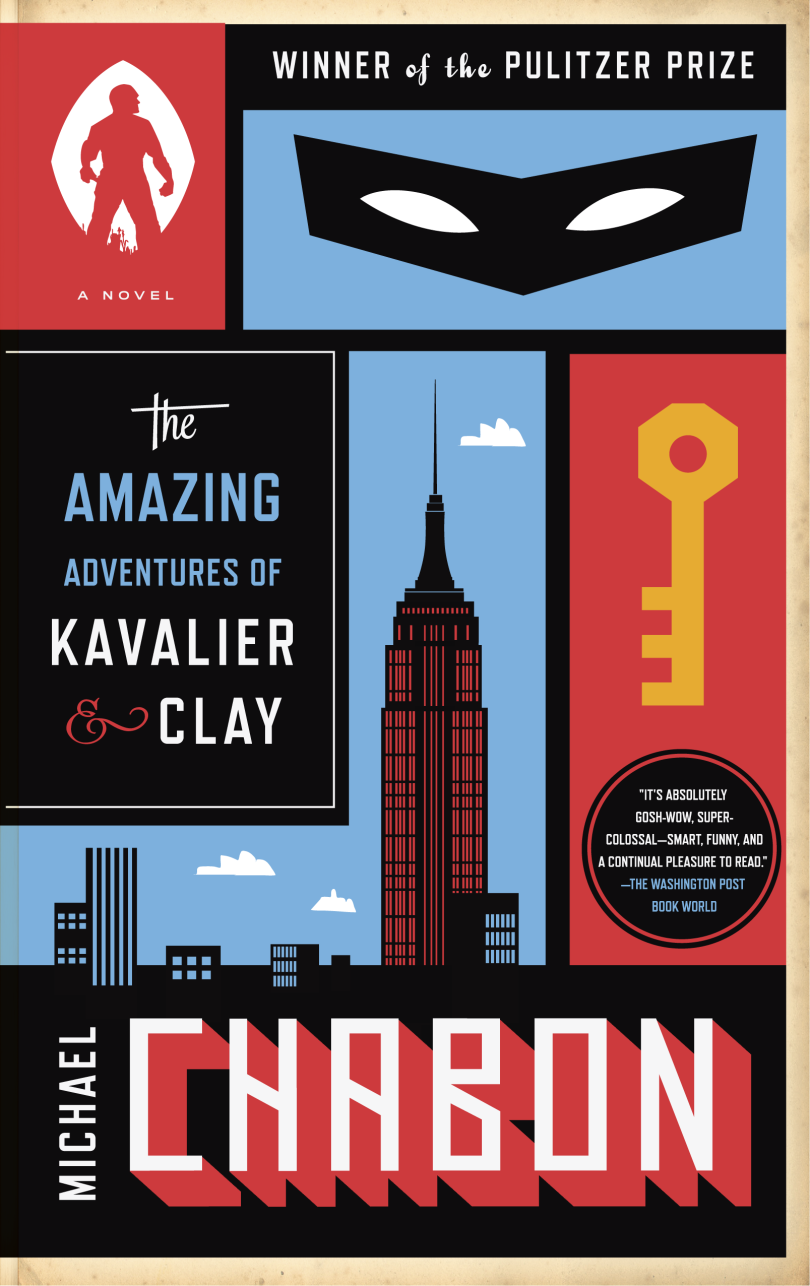 The Amazing Adventures of Kavalier and Clay – Michael Chabon
Year: 2000
Josef Kavalier is a 19-year-old émigré in New York who has escaped from the encroaching Nazi regime. He joins his American cousin 17-year-old Sammy Klayman and together they imagine a parallel world where superheroes defeat Fascism. Unfortunately the real world is a different kettle of fish as Joe's attempts to get his younger brother out of Prague prove. Sometimes growing up is all about innocence; sometimes it's about innocence lost.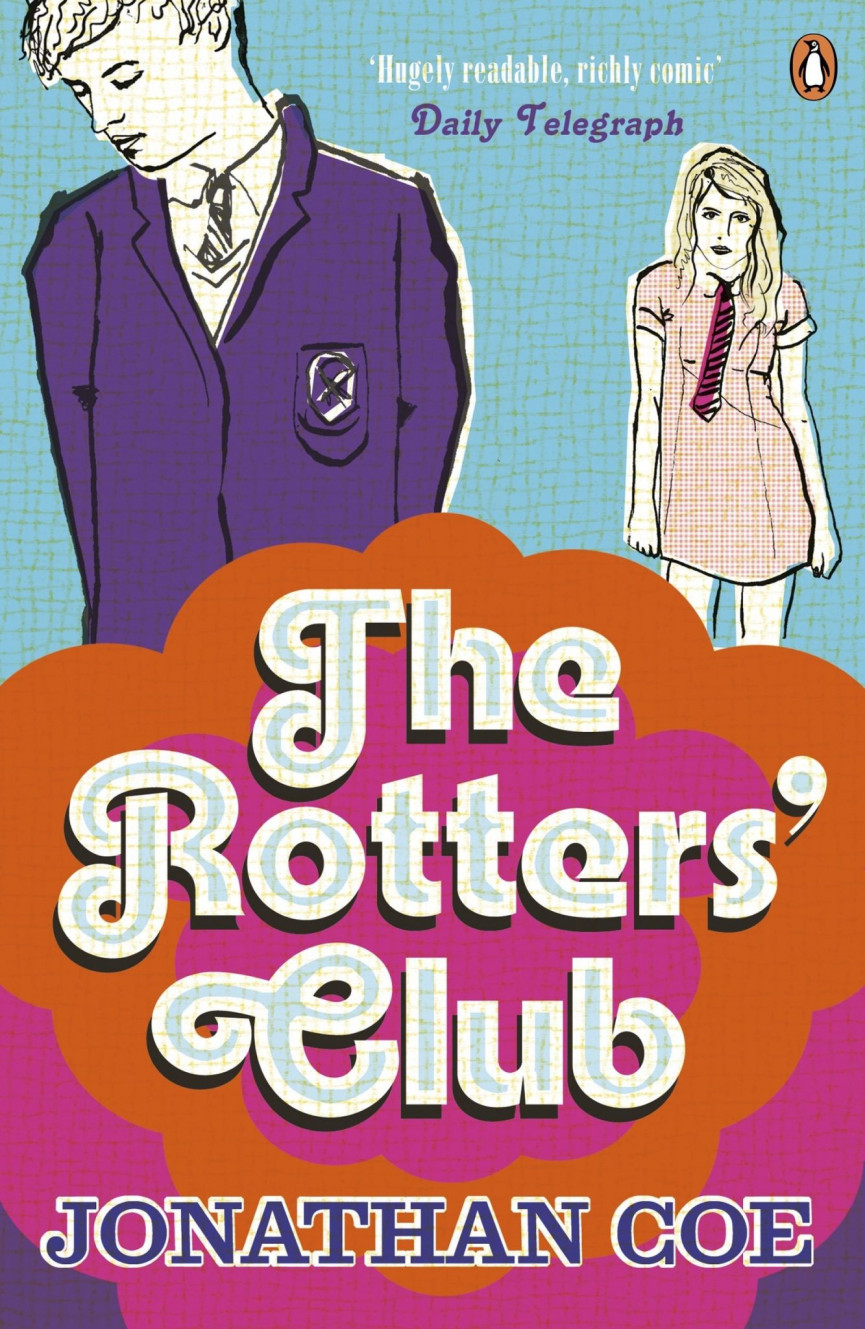 The Rotter's Club – Jonathan Coe
Year: 2001
Popular culture and art are central to the teenage experience, music being the chief form of youthful self-identification. So it's unsurprising to discover that the title of The Rotter's Club is cribbed from the long-forgotten Canterbury Scene outfit Hatfield and the North. Punk rock and its adversary progressive rock feature heavily in this tale of three teenage friends in Birmingham in the Seventies trying to make sense of this growing up lark. Sympathetic without resorting to mawkish nostalgia, this is the perfect teenage remembrance novel.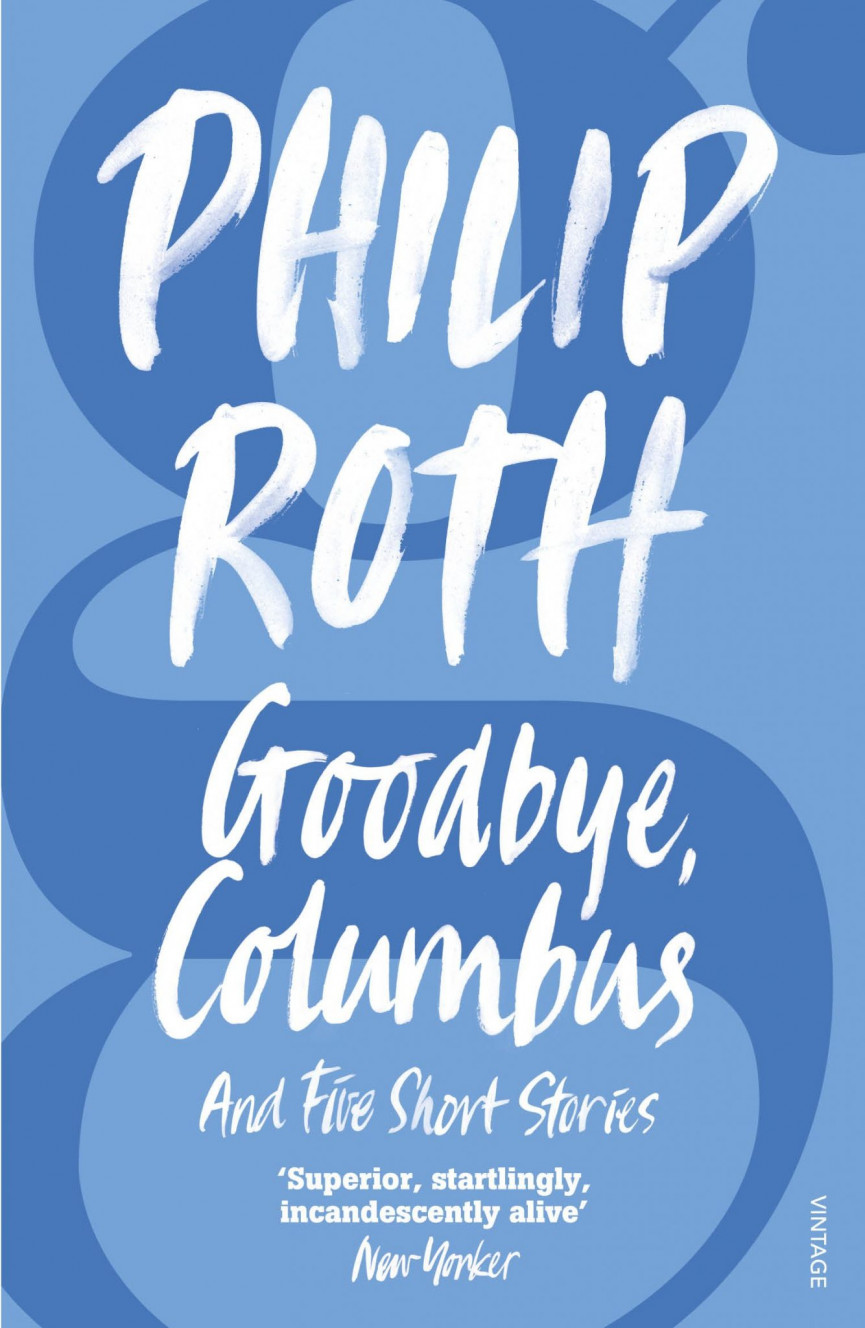 Goodbye Columbus – Philip Roth
Year: 1959
The novella that announced the late Philip Roth's greatness is an irreverent and coruscating satire of the youthful relationships that are torn asunder due to the prejudices of others. Neil Klugman and Brenda Patimkin meet and fall in love (or lust) in the late-Fifties, but because Neil's background doesn't match Brenda's their relationship is doomed. A witty and wry examination of social mores in America – the like of which still exist in all Western societies to this day.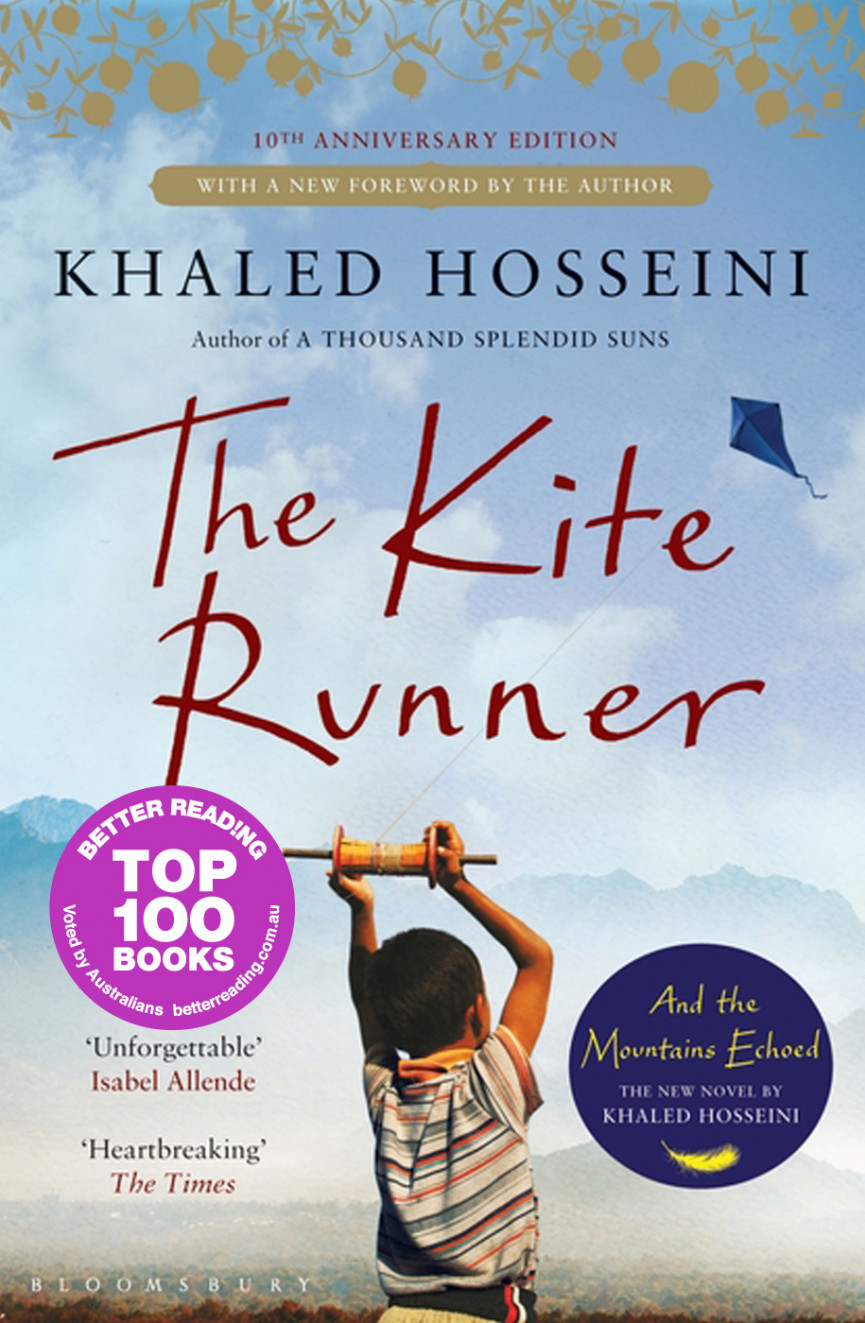 The Kite Runner – Khaled Hosseini
Year: 2003
Friendships formed in childhood often defy explanation – they exist because quite simply they do. Such is the case in the moving story of Amir and Hassan in Afghanistan in the Seventies. They might come from different social classes but friendship is blind in these salad days. Set against the tumultuous episodes the country experiences – not least the Soviet invasion of 1979 – The Kite Runner is an heroic tale of childhood friendship against all the odds. Absolute Beginners – Colin MacInnes
Year: 1959
Colin MacInnes might have been 44 when his exploration into London's then-secretive teenage world was published, but he was obviously a cunning observer. His novel takes in the nascent scene that would evolve into the mod youth culture of the early Sixties, and his interpretation of this milieu is unerringly accurate. The hipsters, the coffee bars and the people who frequent this clandestine world are drawn superbly, in particular the 18-year-old unnamed narrator who aspires to be a cool photographer.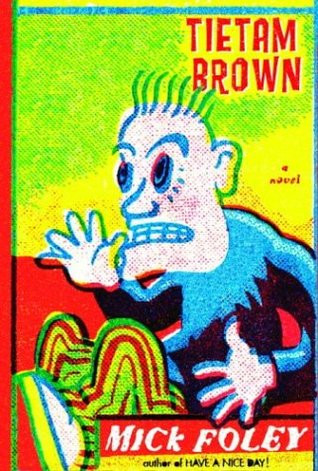 Tietam Brown – Mick Foley
Year: 2003
Take J. D. Salinger, throw in a bit of Dostoevsky, sprinkle with Bret Easton Ellis, and you're getting there, proclaimed the Guardian when reviewing Tietam Brown. And that's the essence of this hilarious dysfunctional tale. There's the complexity of teenagedom – the romantic confusion, the duplicitous nature of adults and the latent violence simmering under the surface. Can Antietam (Andy) Brown possibly survive his environment and progress into something approaching adulthood?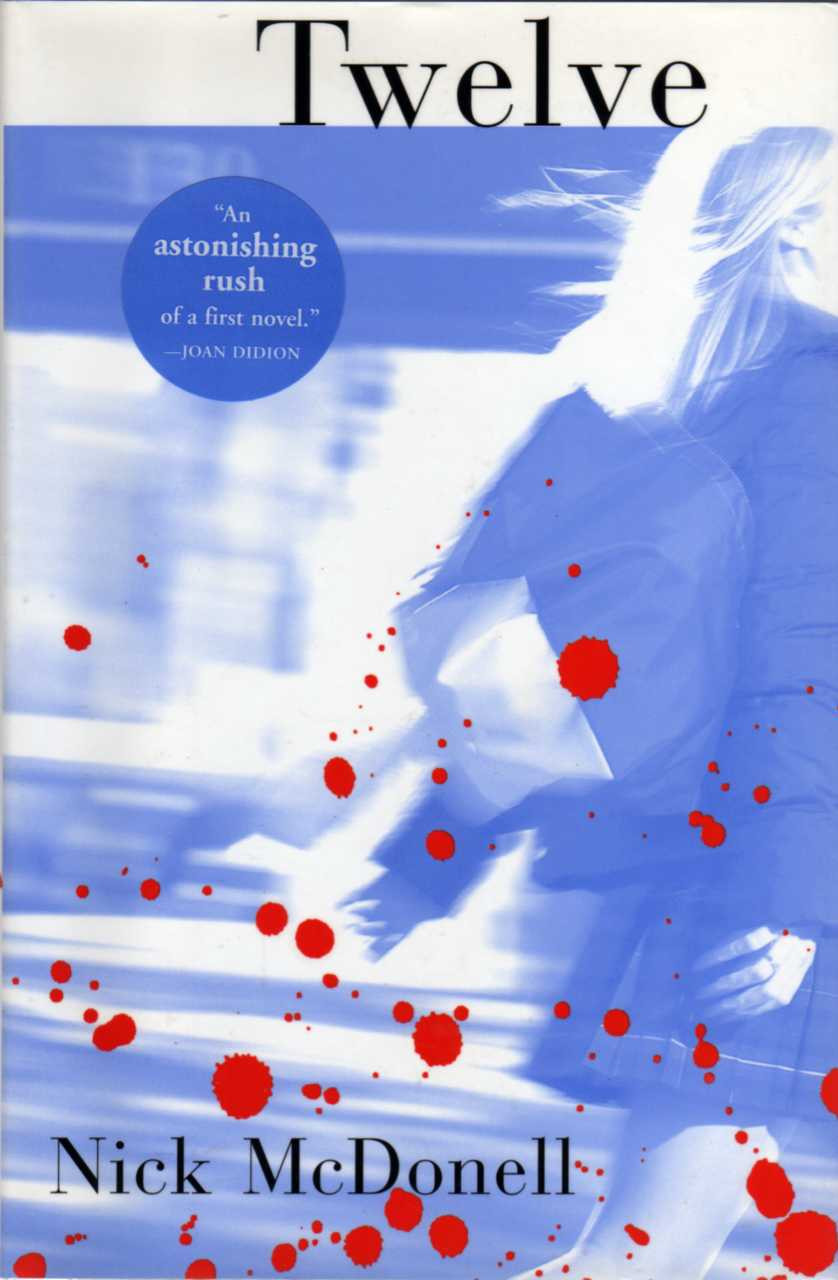 Twelve – Nick McDonell
Year: 2002
Legendary writing renegade Hunter S. Thompson wrote that he thought Nick McDonell would do for his generation what he did for his upon the publication of Twelve. And Twelve certainly caught the imagination of those post-Millennium kids who lived for hedonism and damned the consequences (i.e. like most generations). Telling the tale of White Mike, a drug-dealing drop out in New York, Twelve captures that time when teenagers still think the real world will never catch up with them. Until it does…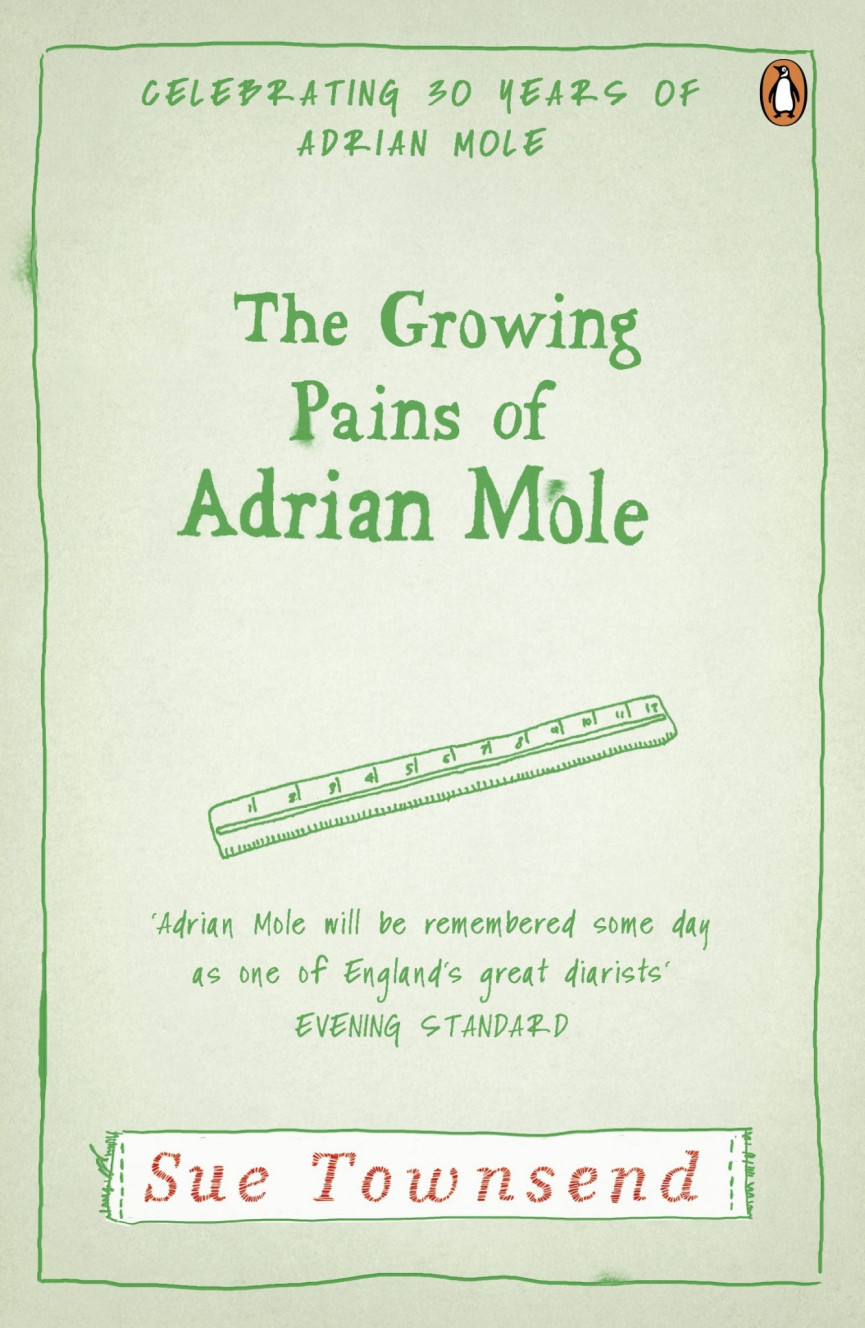 The Growing Pains of Adrian Mole – Sue Townsend
Year: 1984
Like its predecessor, The Secret Diary of Adrian Mole Aged 13¾, The Growing Pains… perfectly captures the frustration of being young and misunderstood (both outwardly and inwardly). Now approaching the mid-point of his teenage years, Adrian is still no closer to understanding life, women, school, and, crucially himself. A brilliantly observed account of the early Eighties, The Growing Pains… will register with both current teenagers and anyone who was ever one.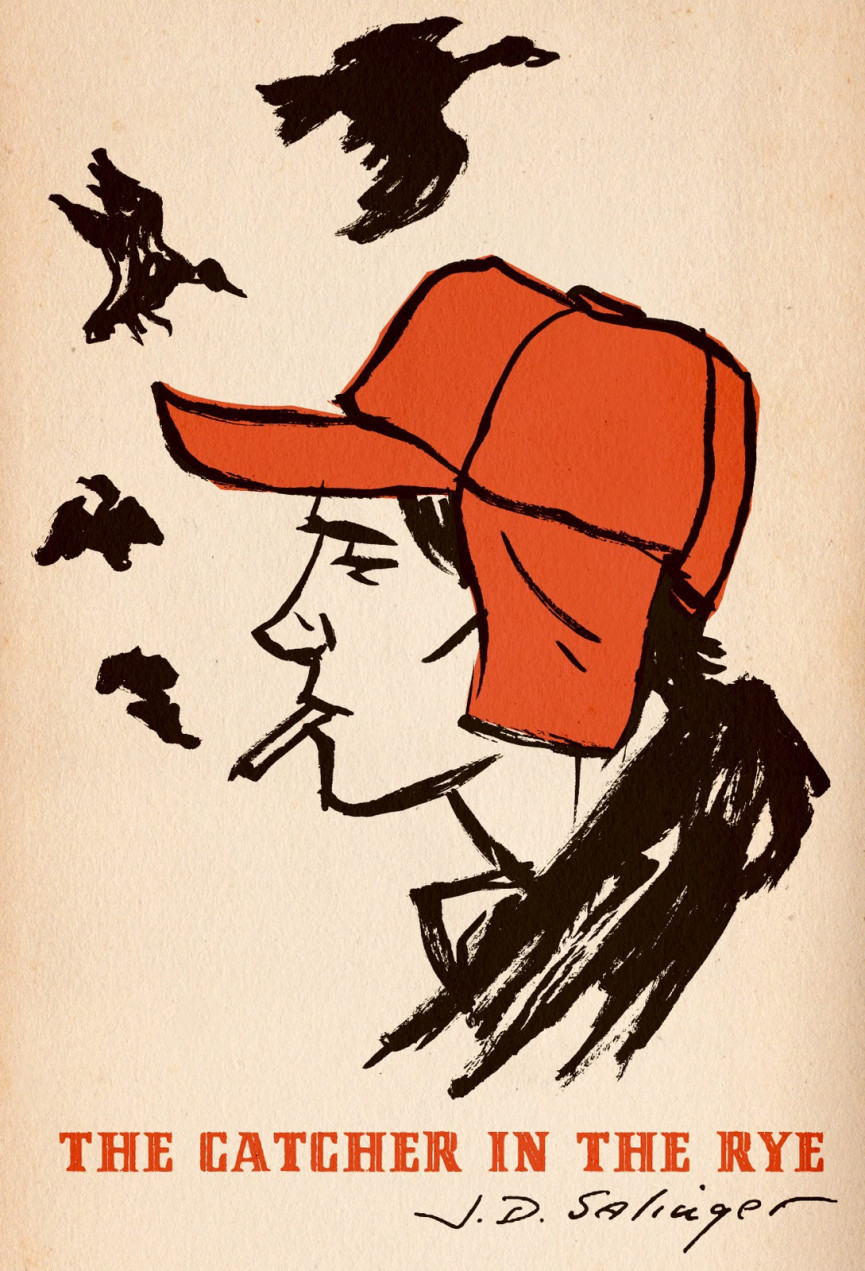 The Catcher in The Rye – JD Salinger
Year: 1951
If the teenage experience – or the modern (say, from the Fifties onwards) interpretation of it - is meant to denote alienation, angst and a crisis of identity then Holden Caulfield, Salinger's protagonist in The Catcher in the Rye, could lay claim to be the archetypal teenager. Bored, but never boring; pretentious, but interesting; and searching for some meaning in life, when meaning is what happens all around him, Caulfield lives on to this day.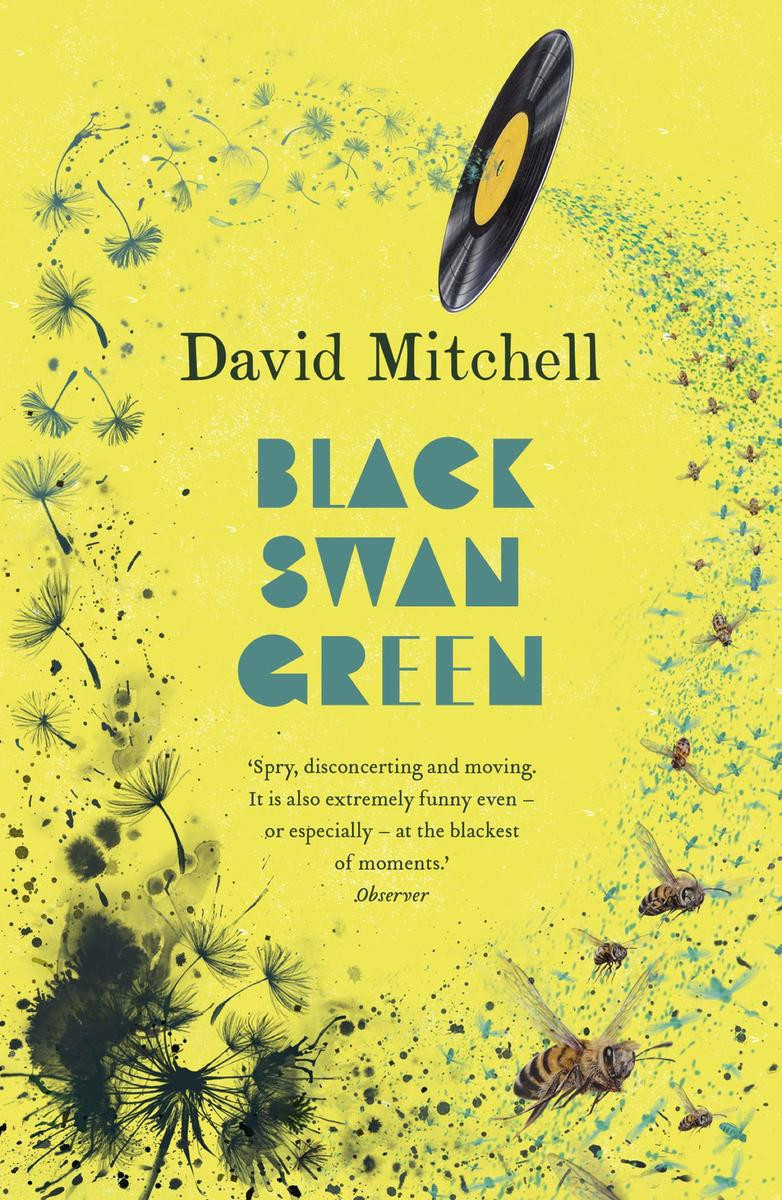 Black Swan Green – David Mitchell
Year: 2006
If Adrian Mole is the embodiment of a youngster in 1982 with delusions of grandeur, then 13-year-old Jason Taylor speaks only for those other 13-year-olds trying to muddle on through against a backdrop of the Falklands War, bullies, a much cooler cousin and his parents' marriage unravelling. Taylor's only distinguishing feature is his stammer (something author Mitchell is also afflicted by), although like Mole he has artistic – in this case poetic – aspirations. A year in the life of Jason, it's a captivating account of every boy's struggle with adolescence.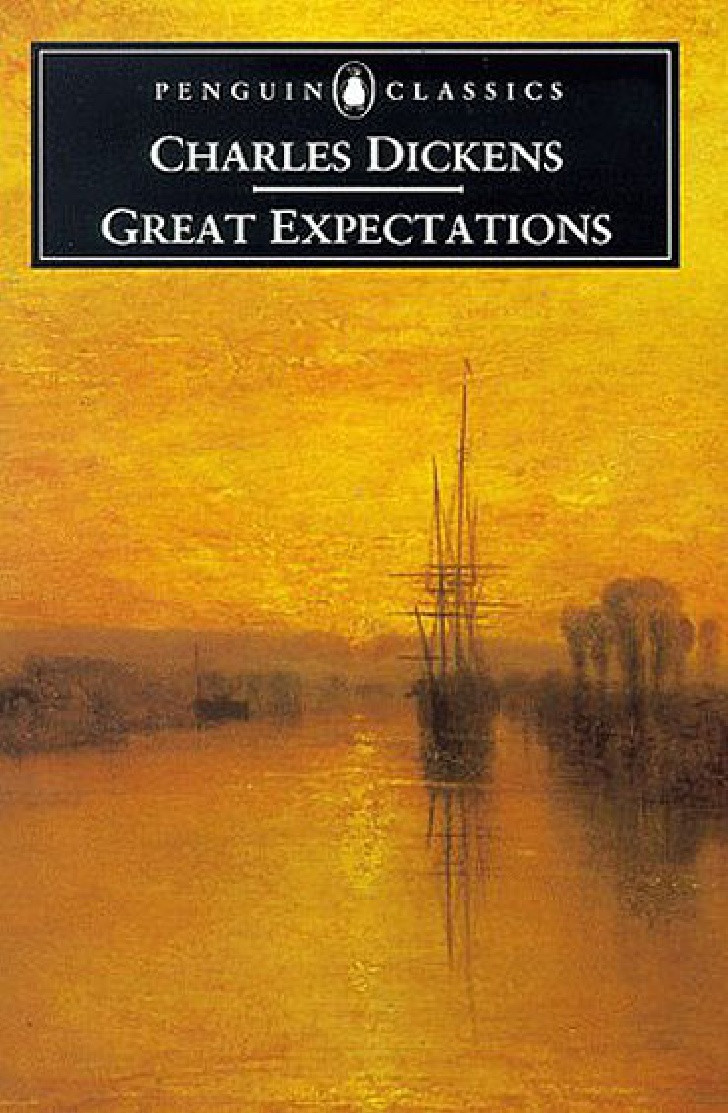 Great Expectations – Charles Dickens
Year: 1860
Although teenagers – culturally in any case – are a relatively modern concept, that gap between childhood and adulthood has long been associated with great change. The notion of potential transforming itself, or not, into reality is one of the concepts Dickens masterfully weaves into Great Expectations. Will Pip transform into a man of great expectations? Will Estella rid herself of the malignant influence of Miss Havisham? As ever, only time will tell.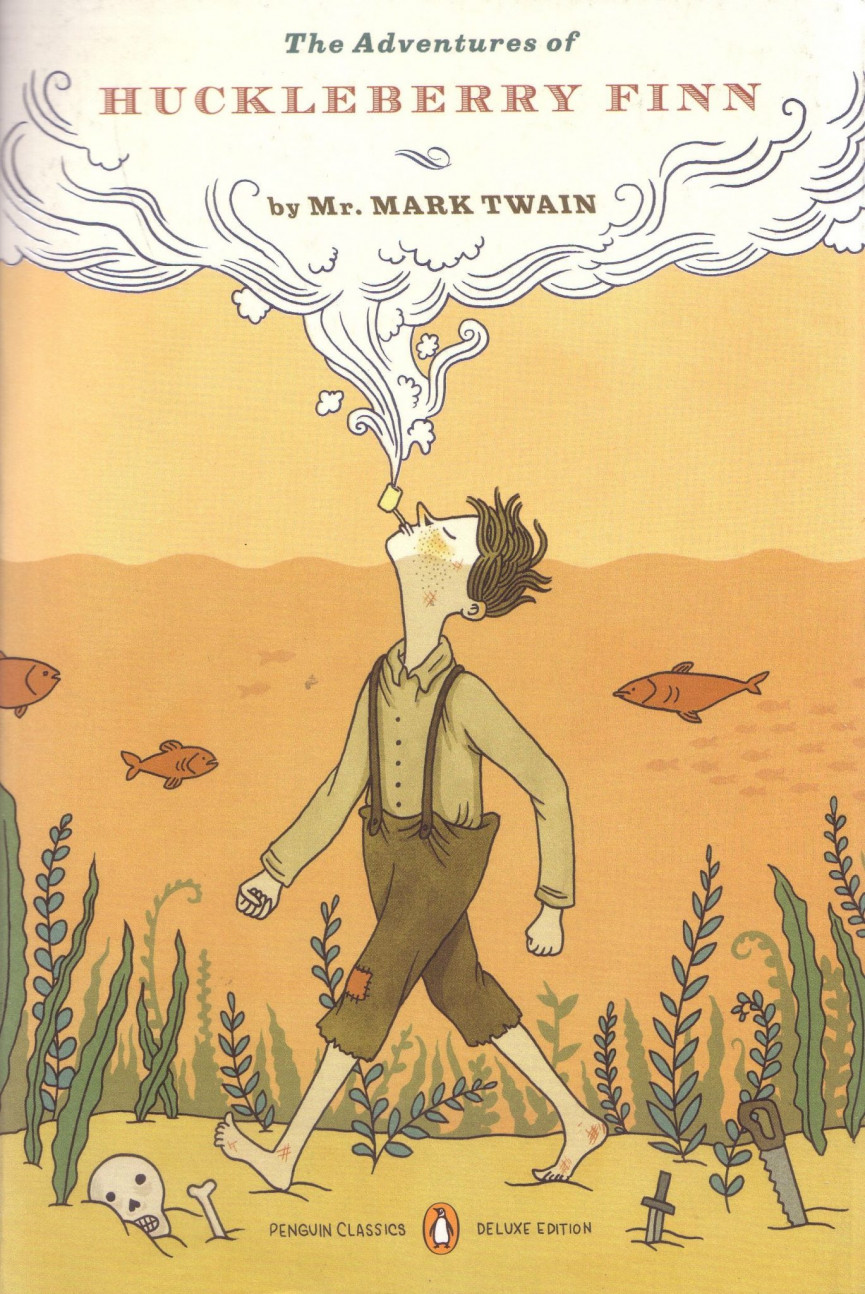 The Adventures of Huckleberry Finn – Mark Twain
Year: 1884
A stunning example of the classic coming-of-age novel – or bildungsroman as its referred to in literary circles – the subject matter of The Adventures of Huckleberry Finn might not hold much contemporary relevance, but that's not to say Twain's masterpiece doesn't magically describe the freedom of being young and the travails that accompany such a state of mind.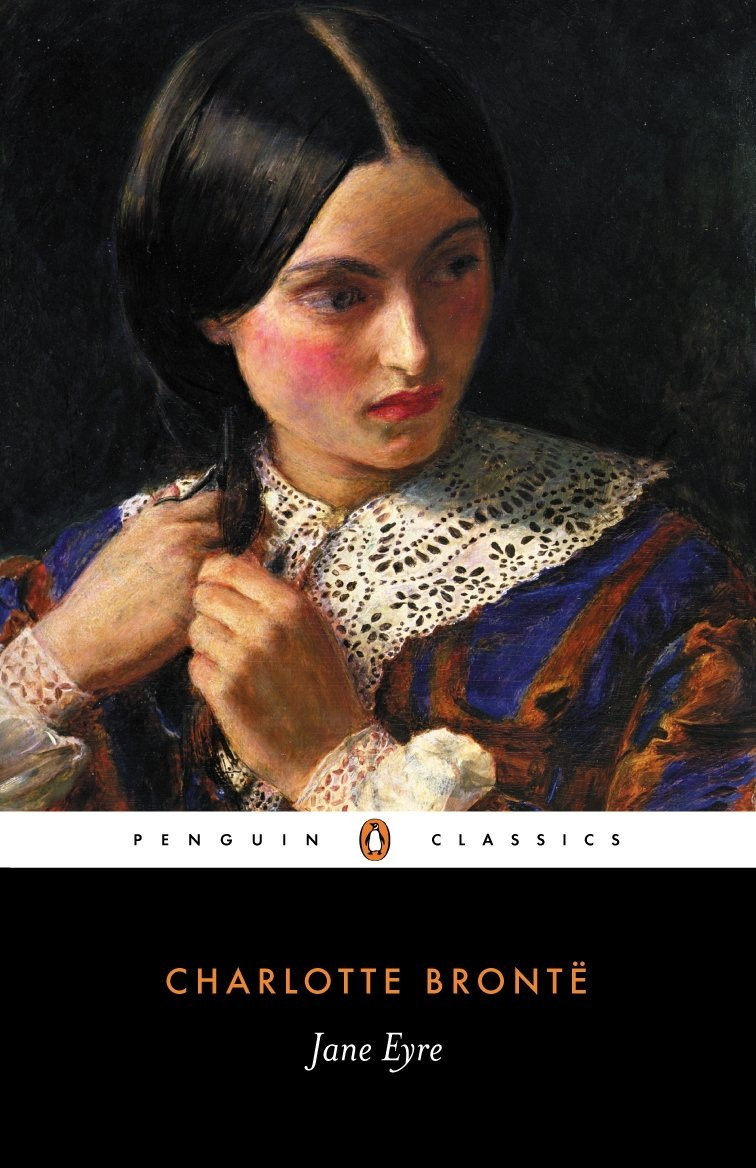 Jane Eyre – Charlotte Brontë
Year: 1847
Literary theorists have declared Charlotte Brontë's revolutionary novel a primary example of the bildungsroman genre, containing, as it does, the titular character's transformation from child to adult – and all the attendant emotional changes that entails. Dissecting the book for this evolution is a fascinating exercise – the backdrop may change but the leap into adulthood is still a jump into the unknown for many.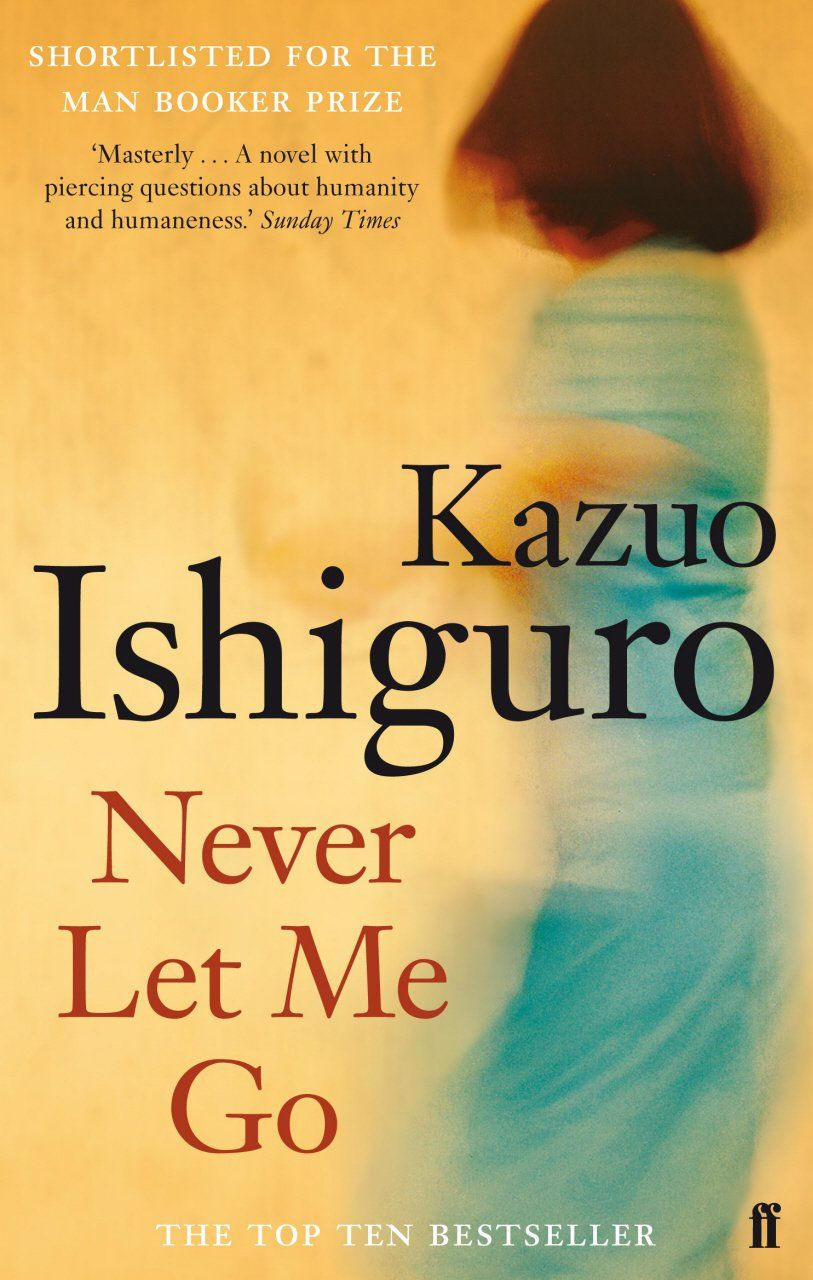 Never Let Me Go - Kazuo Ishiguro
Year: 2005
Ruth, Tommy and Kathy develop a close friendship while attending a boarding school in bucolic East Sussex in the late-Seventies. However, the school is no ordinary educational establishment; instead clones populate it, whose job it is to provide vital organs for the outside world. As a love triangle emerges, the truth begins to impact on any future the three of them might possess. In this sense then Never Let Me Go is the quintessential dystopian coming-of-age novel.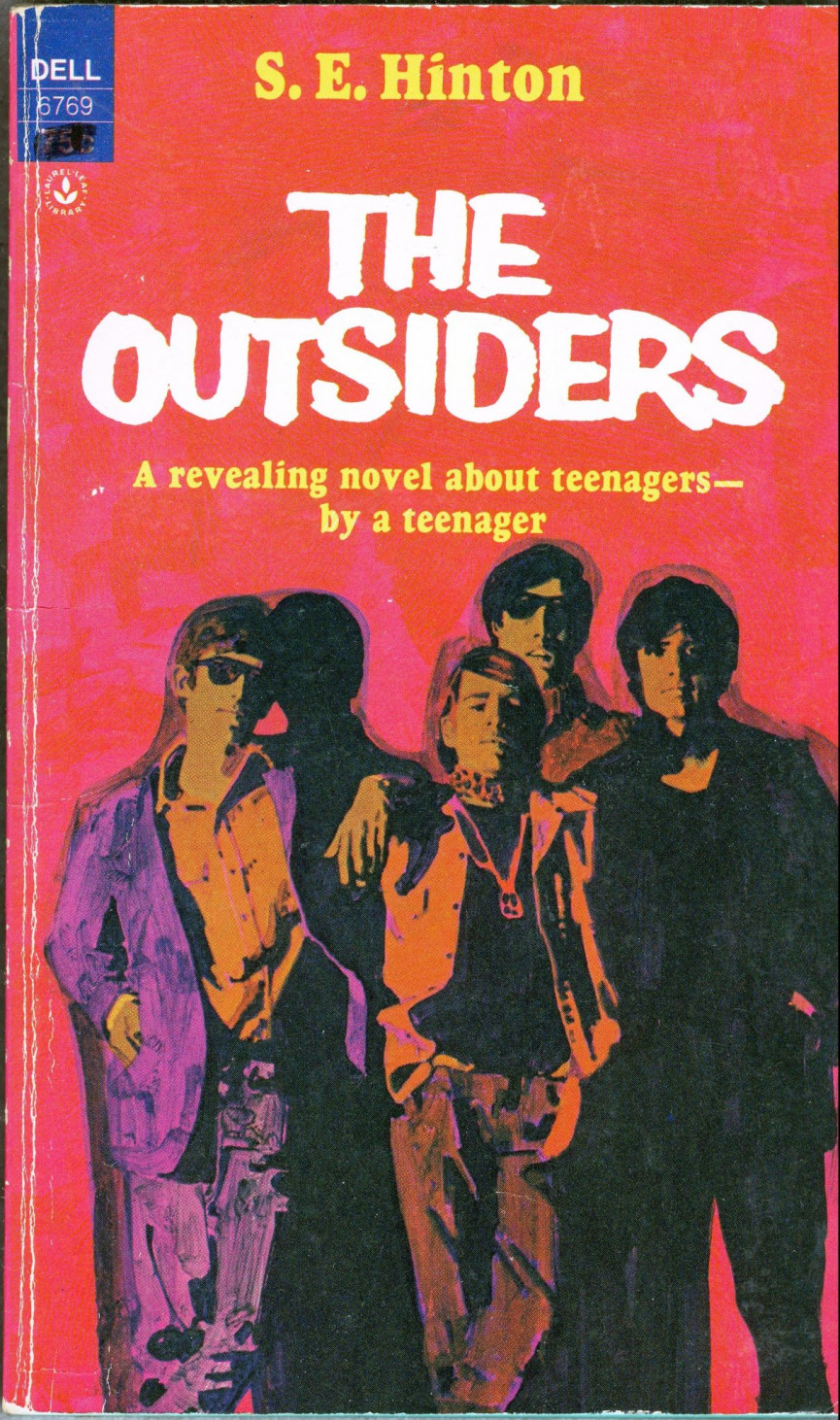 The Outsiders – SE Hinton
Year: 1967
Written when the author – a woman, despite the purposefully neutral use of initials – was still a teenager herself, The Outsiders is a classic tale of teenage gangs in high school. Even though they attend the same school, The Greasers and The Socs are from different worlds, separated as they are on social lines. Such divisions regularly erupt in violent scenes and when a murder occurs how can those youngsters involved ever 'stay gold' again?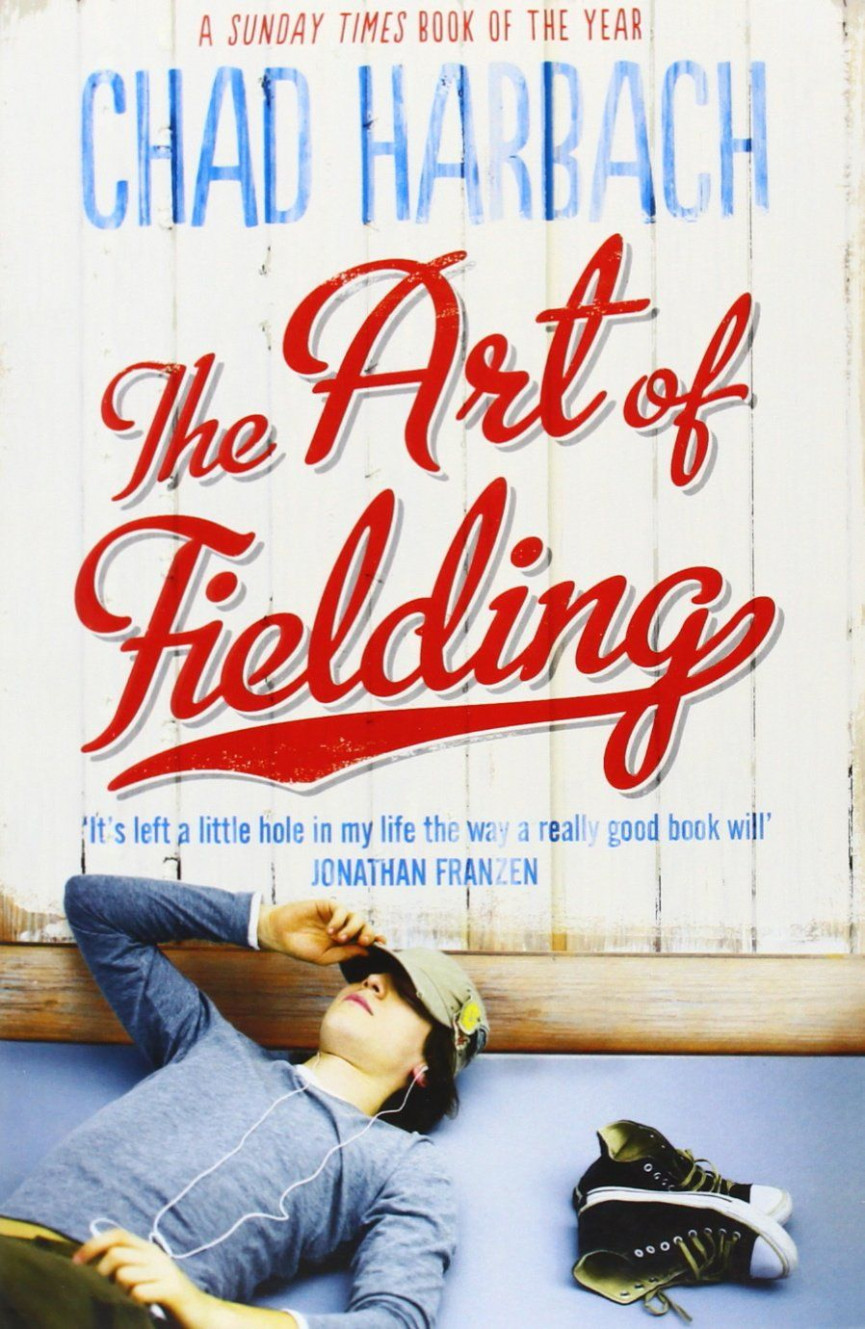 The Art of Fielding – Chad Harbach
Year: 2011
Henry Skrimshander might appear to be an unexceptional 17-year-old, but he possesses a rare gift: he's a once-in-a-generation baseball player. This talent takes him from a small South Dakota town to a college in Wisconsin and within no time scouts from the Majors are enquiring about Henry's availability. But can Henry adjust to his new life? And what happens when his instinctive talent begins to fail him? An unforgettable coming-of-age novel that speaks to more than just baseball fans.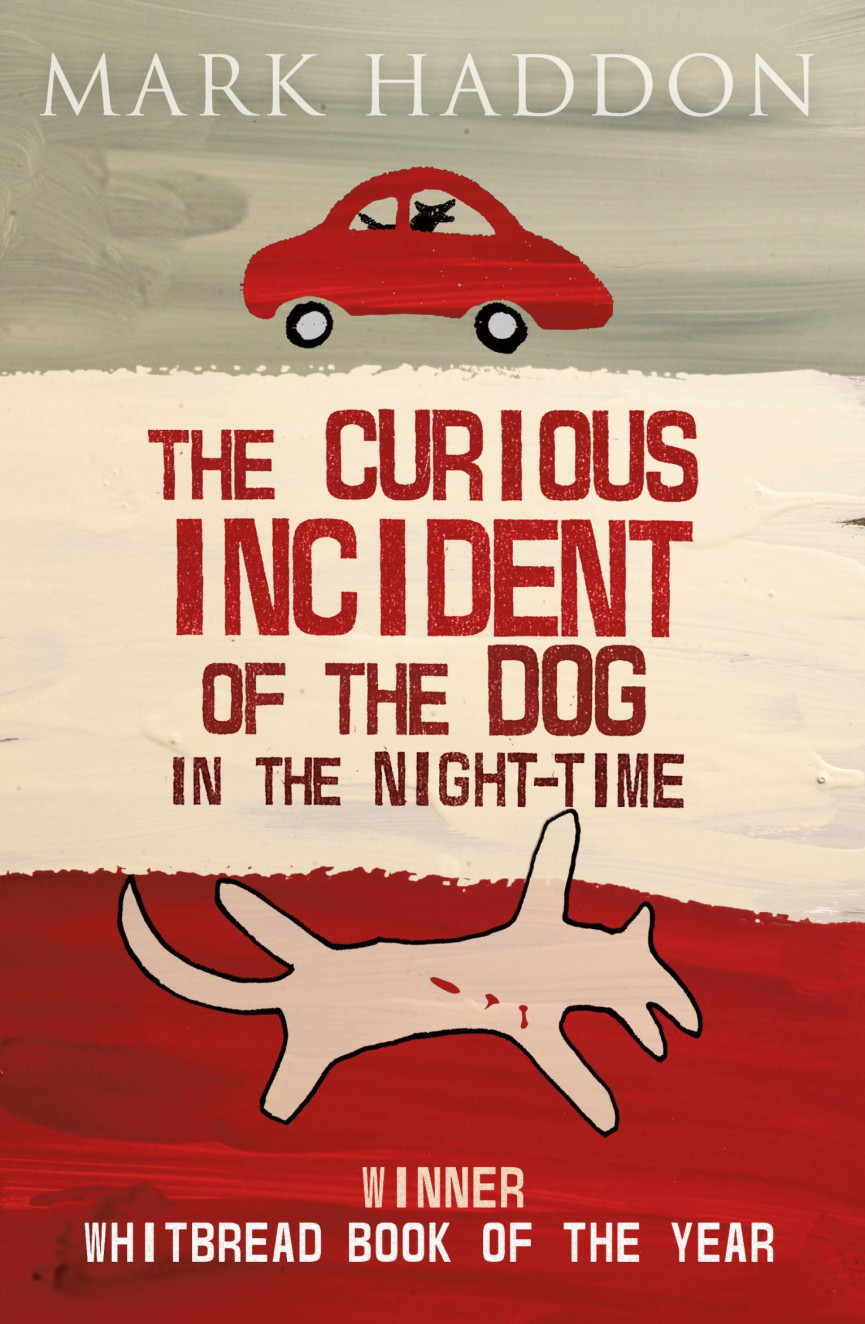 The Curious Incident of the Dog in the Night-Time – Mark Haddon
Year: 2003
Philip Larkin put it best when he stated: "They fuck you up, your mum and dad/They may not mean to, but they do." The lies parents tell in order to protect you (themselves in other words) often have a habit of coming back to bite you (and them). Such is the case with Christopher John Francis Boone, a 15-year-old 'mathematician with some behavioural difficulties'. His mother is dead, his father behaves irrationally, so who else will investigate the death of the next-door neighbour's dog?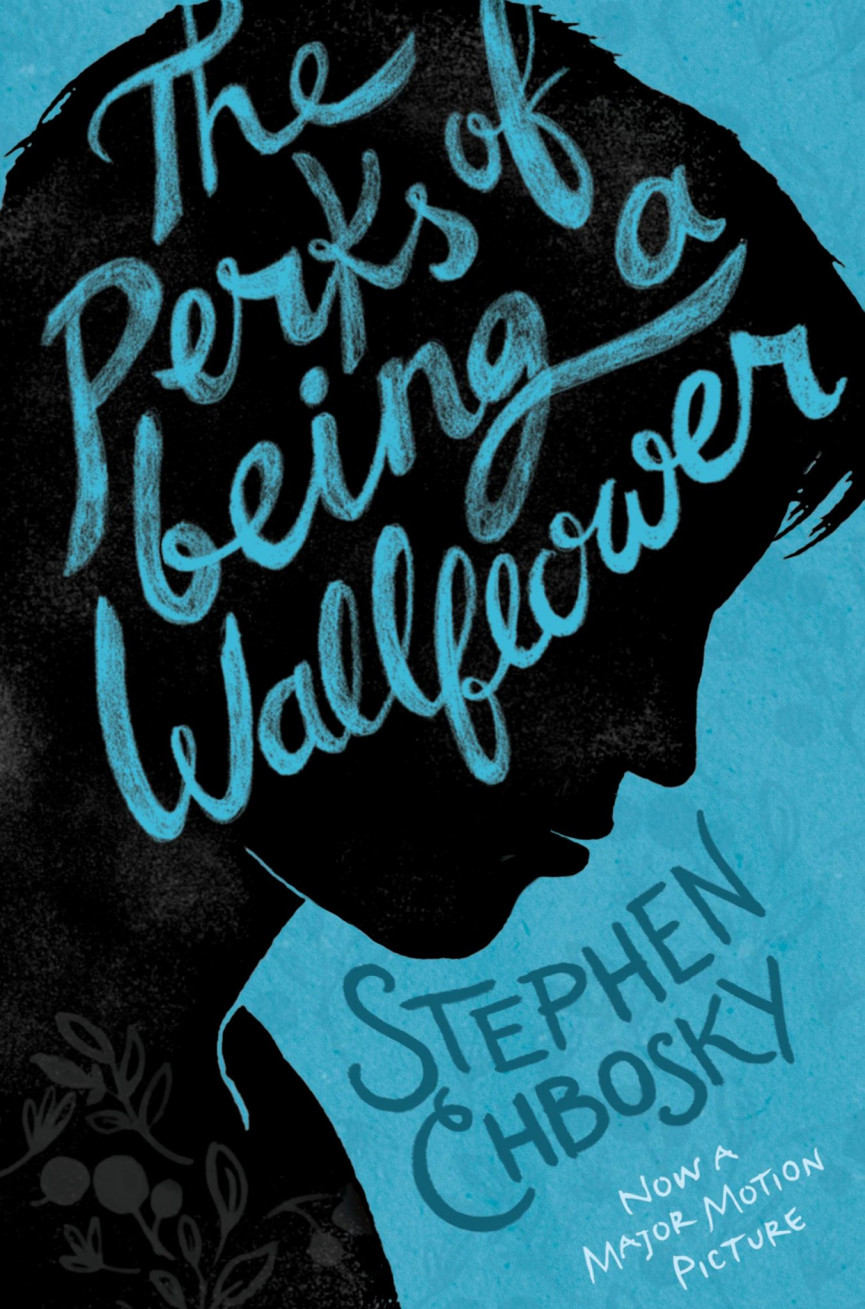 The Perks of Being A Wallflower - Stephen Chbosky
Year: 1999
A cult novel that was successfully adapted for the big screen recently (perhaps because its author Chbosky was the director), The Perks of Being a Wallflower is another book that encapsulates the confusion of the teenage years. Penned in diary form, the narrator Charlie describes his isolation and his fears as he prepares to commence high school. As he's taken under the wing of Sam, whom he soon develops feelings for, and her stepbrother Patrick, Charlie starts to gain in confidence, until a secret from his past is uncovered… Wait Until Spring, Bandini – John Fante
Year: 1938
A lost classic of American literature, Wait Until Spring, Baldini tells the story of Arturo Baldini, a 14-year-old dreamer who can't wait to escape the confines of his life in small-town Colorado during the Great Depression. Evocative of a time with great parallels to our own, Fante's novel portrays youthful ennui and young love brilliantly.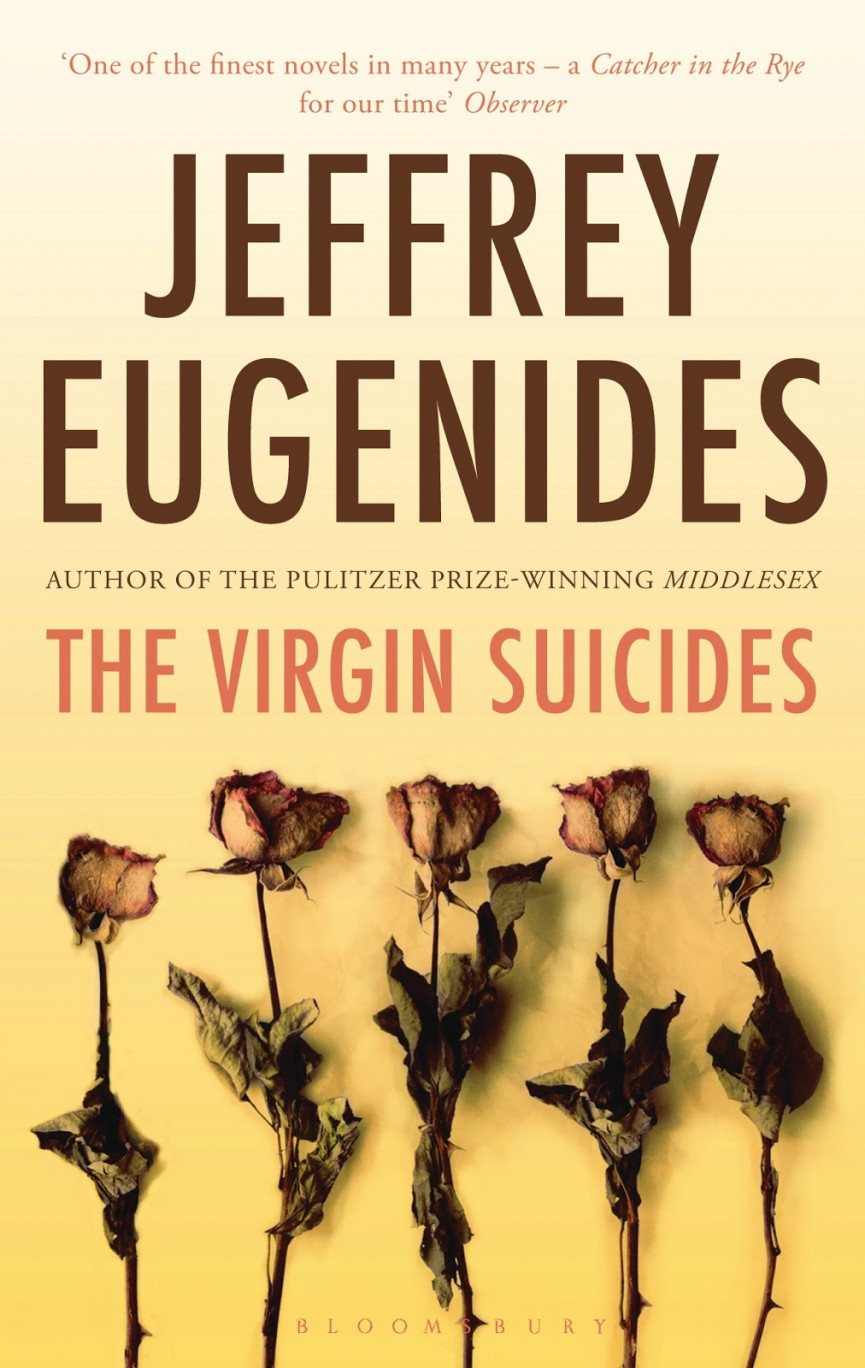 The Virgin Suicides - Jeffrey Eugenides
Year: 1993
It's not hard to see why suicide holds such allure for those on the precipice of adulthood. If being young is a state of innocence sans pareil, then the corrupting spectre of the grown up world must seem unbearable to some teenagers. This theme – among others – is central to the suicides of five teenage sisters in Jeffrey Eugenides' memorable book. And another coming-of-age novel to benefit from a sympathetic Hollywood treatment.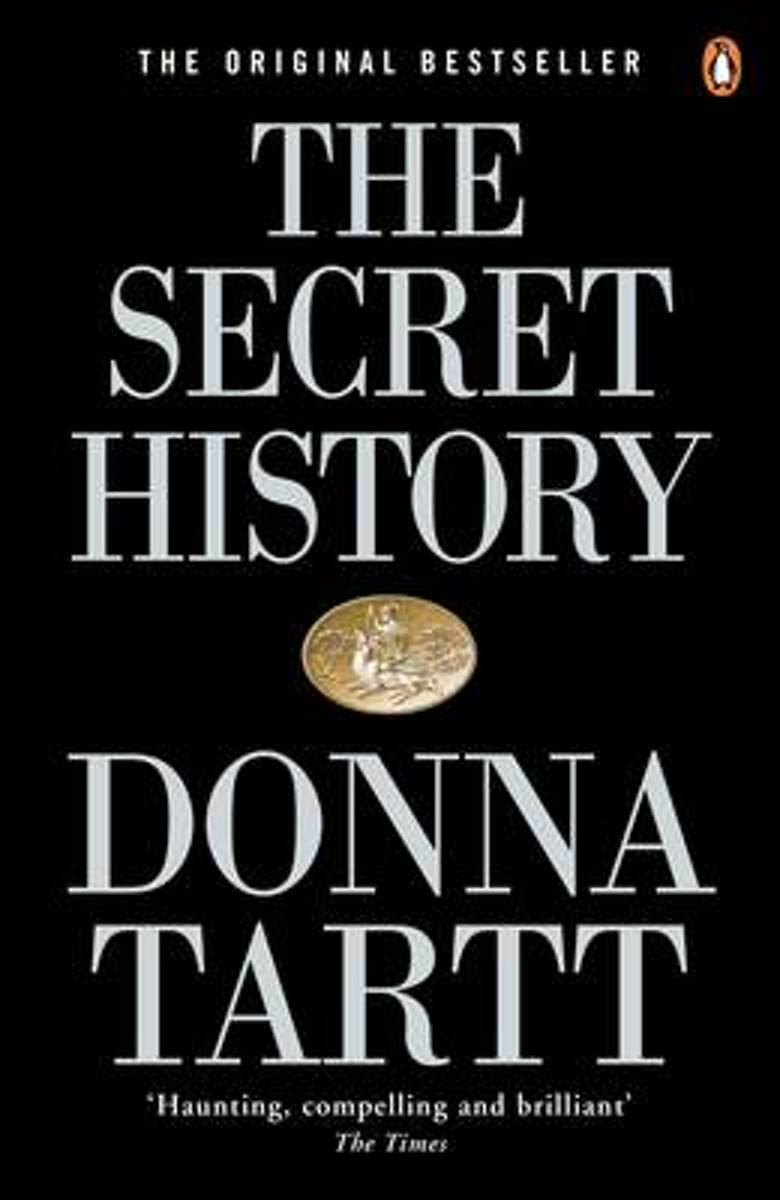 The Secret History - Donna Tartt
Year: 1992
Richard Papen has left his unremarkable beginnings in California behind to begin a new life at the exclusive Hampden College in Vermont. Searching for a new identity he falls in with a bunch of Classics students. Unfortunately beneath the slightly pretentious exterior a greater evil lurks.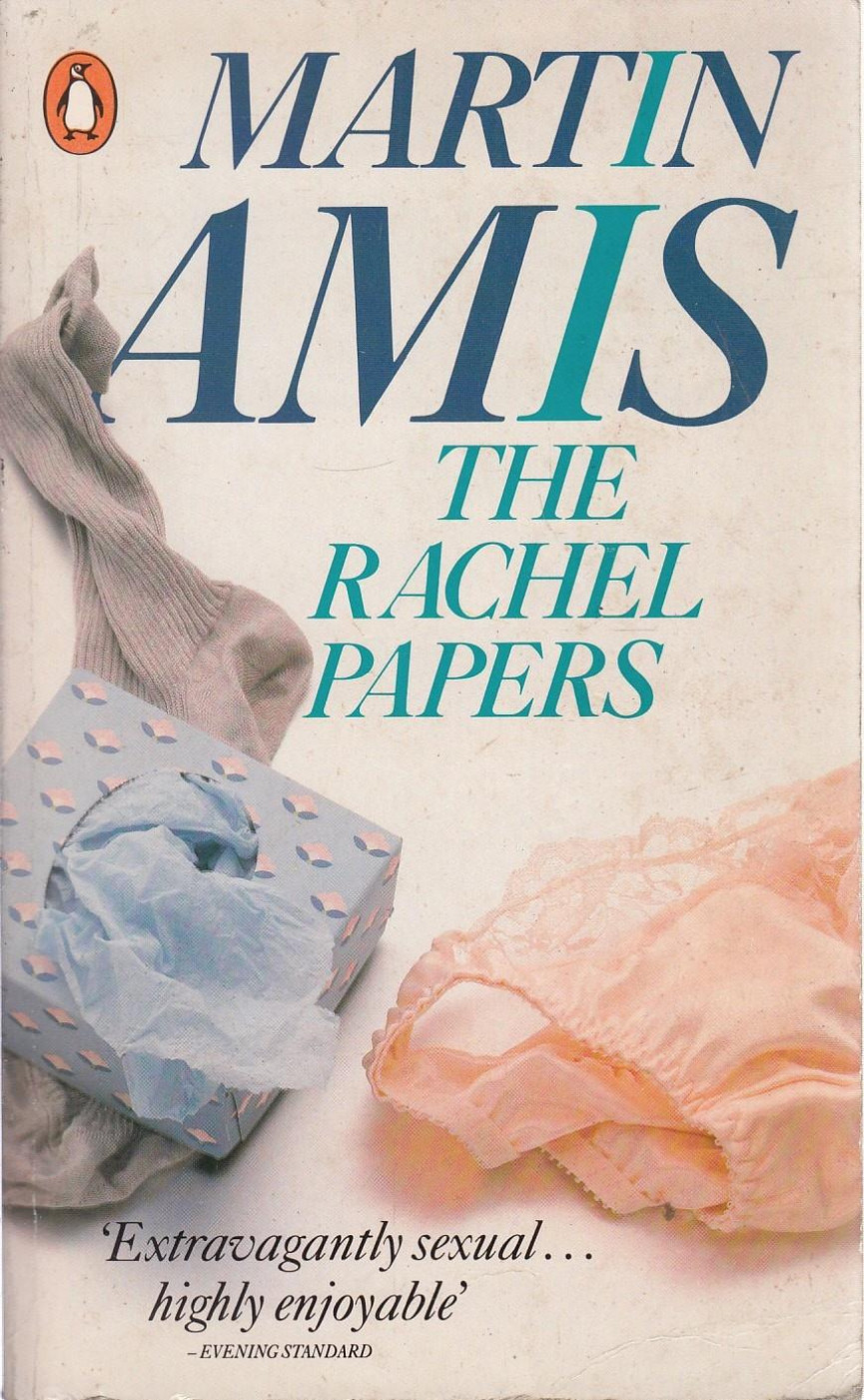 The Rachel Papers - Martin Amis
Year: 1973
Martin Amis' first novel is a charming account of Charles Highway's attempts to pass his Oxford entrance exams and get into the knickers of the gorgeous Rachel Noyes – mostly the latter as the book progresses. Highway's obsessive – almost narcissistic - nature and his meticulous plans to seduce Rachel chime entirely with adolescent love.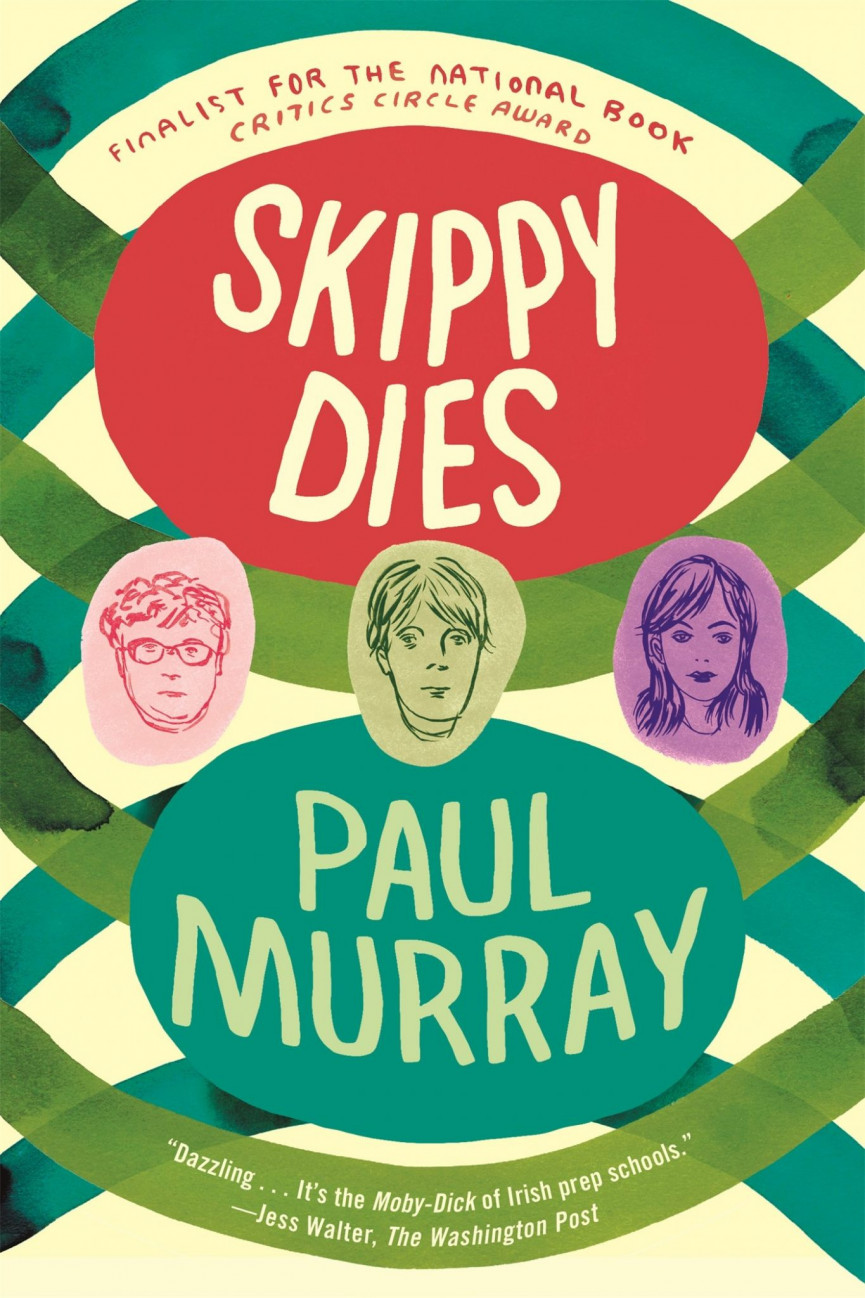 Skippy Dies - Paul Murray
Year: 2010
As if to justify the unambiguous title, Daniel 'Skippy' Juster dies at the beginning of Paul Murray's superb second novel. In attendance is his best friend, the portly would-be scientist Ruprecht Van Doren. Both are students at Dublin's prestigious Seabrook College and Skippy's sudden demise hits Ruprecht and his other colleagues hard. Was it a broken heart that killed Skippy, or just a tragic accident? As Murray pieces the clues together, what emerges is a perfectly formed book that depicts the teenage years as painful, highly charged and wonderfully entertaining.
Disney+ £49.99 for a year, and our BEST WEEK'S DEALS
Related Reviews and Shortlists