Former KLF rocker turned artist Jimmy Cauty is up to his old, extreme tricks.
In his latest work he's gone all miniature to depict riots in jam jars. They do, however, have a somewhat darker element to them than just that. Image one, for example, shows Prince Charles being beheaded by a mob during the student fees protests. Charles, if you remember, had his car pelted during the protests, but Cauty has taken the incident and given it a far more disturbing outcome.
The image below shows, rather harshly, a scene in which 'man band' Take That take a beating from the Old Bill. Take That used dancers dressed as riot police in their Brits Awards act in February, and Cauty has blended this to come up with his own scenario. Odd, but interesting.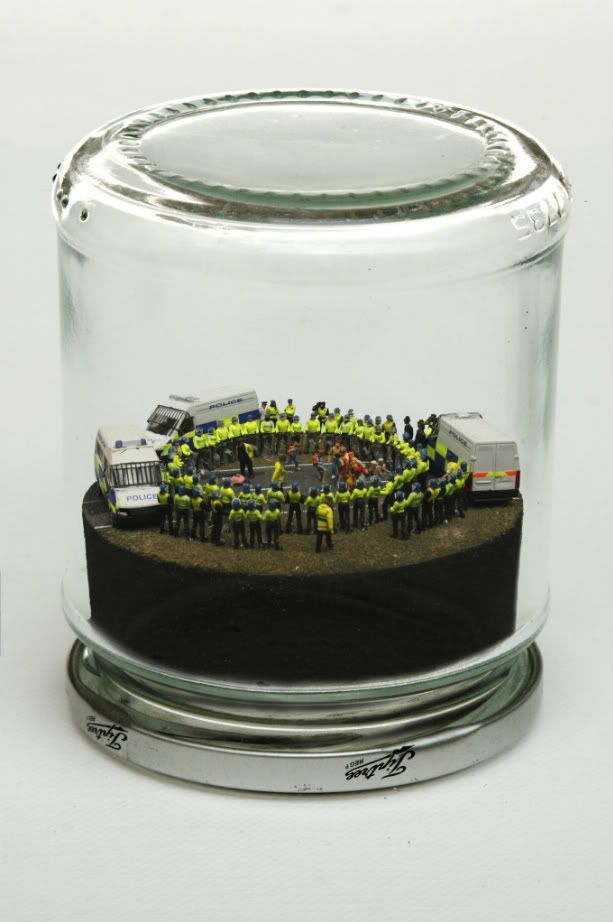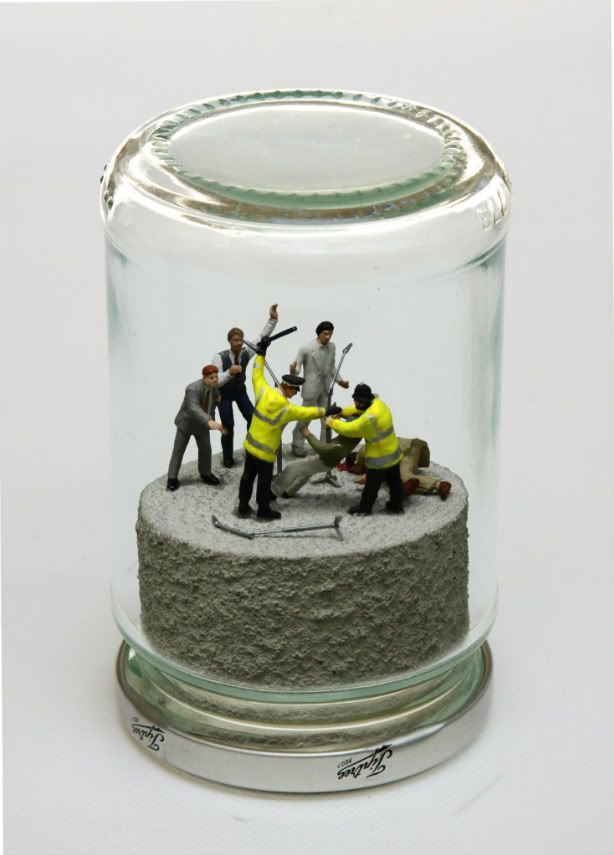 Cauty has controversial previous. In his band days his turned a fake machine gun on his audience and began firing blanks and more recently highlighted violence in cartoons by building statues of Bugs Bunny blowing Daffy Ducks head off. Both can be seen here: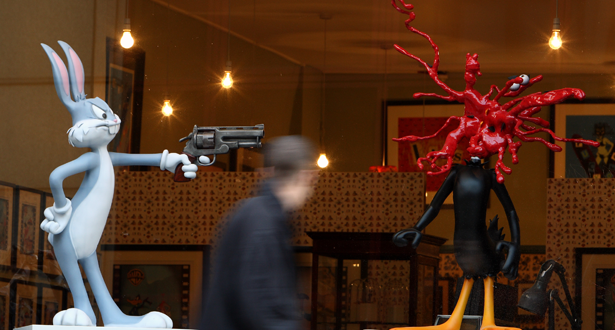 Images: PA/Rex