ShortList is supported by you, our amazing readers. When you click through the links on our site and make a purchase we may earn a commission.
Learn more
Lights, camera… inhale. There are many reasons we love a great stoner movie: they don't take themselves seriously, anything can happen, and the very best ones make you feel high on laughter, too.
But a brilliant stoner movie is about more than simply seeing the characters light up a joint. It's about capturing cannabis culture and delivering an unmatched vibe that will entertain all audiences (red-eyed or not).
It should be funny, it should be trippy, and it should be really, really, silly. Oh, and 98% of the time, it should feature Seth Rogen.
Whether it's mind-bending visuals, wacky characters or a script which reeks of being dreamed up in a smoky haze, these movies have all secured a place as one of our ten greatest stoner movies of all time. Now, which will be the highest of the high?
Best stoner movies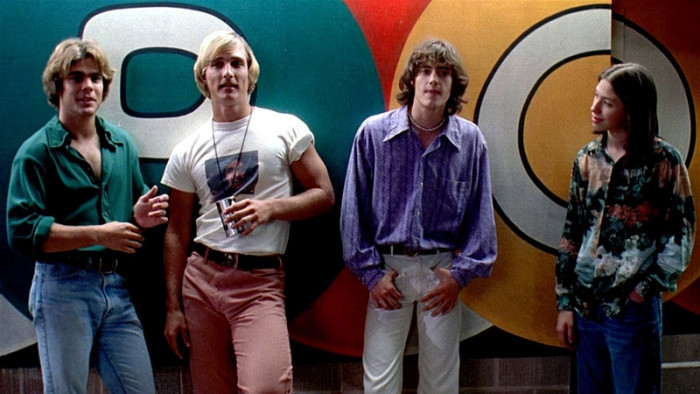 Richard Linklater's portrait of seventies high school life captures teenage japes and joints in a way arguably unsurpassed since. It also boasts one of the best movie soundtracks of all time, with a whole one-sixth of the film's entire budget going spent on securing the music rights to classic rock tracks like Aerosmith's "Sweet Emotion," Alice Cooper's "School's Out," and "Highway Star" by Deep Purple. Worth every penny.
Image Credit: Universal Pictures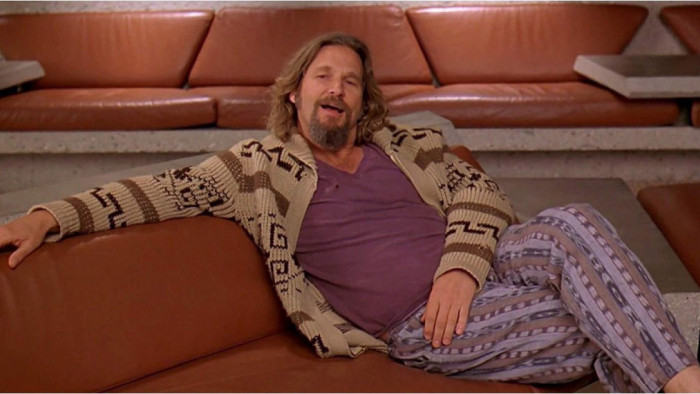 Get comfy in your favourite dressing gown and slippers, and pour yourself a White Russian: the iconic Coen Brothers' movie is not your typical stoner comedy, but it is one of the best. The Dude is cinema's ultimate slacker, and his laid back approach to life is one that instantly makes the viewer chill out, too - even when he's faced with a serious case of mistaken identity, kidnapping and extortion. It's also full of enough nuggets of philosophy to keep any stoner pondering them for long after.
Image Credit: Polygram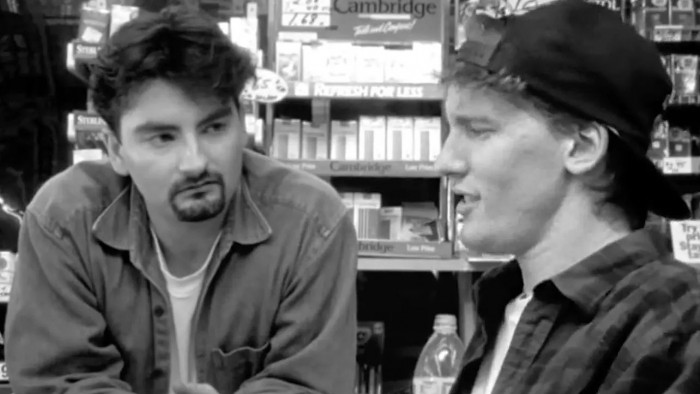 The stoner is such an endearing lead character because they're the underdog, usually on the back foot of a wild, chaotic ride. But, in "Clerks," its small time dealers Jay and Silent Bob who put shop clerk Dante on the backfoot in the most mundane of places: a convenience store, on what should be his day off. Still, Kevin Smith's directorial debut encapsulates silly, slacker culture in a way that makes the viewer feel just as silly and ready to slack off. So adeptly it does this, in fact, that the black and white film (shot that way due to tight budget constraints) was selected for preservation in the United States National Film Registry by the Library of Congress as being "culturally, historically, or aesthetically significant".
Image Credit: Miramax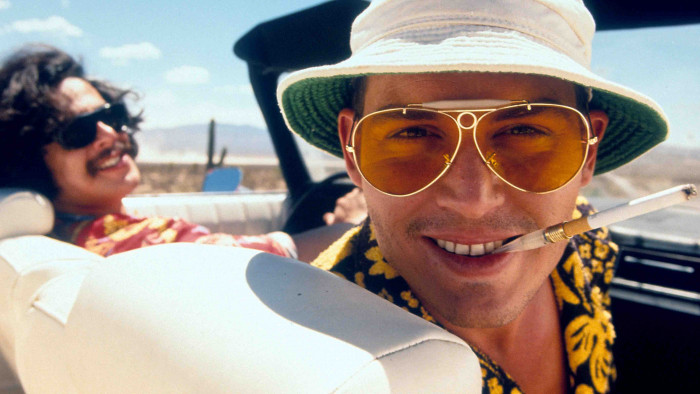 4

. Fear and Loathing in Las Vegas
Less of a pot-smoking high and more of a psychedelic LSD experience, "Fear and Loathing" is nevertheless a film well under the influence. In fact, Johnny Depps' Raoul Duke's stash for oddball journalistic jaunt to Sin City includes, but is not limited to,"two bags of grass, seventy-five pellets of mescaline, five sheets of high-powered blotter acid, a saltshaker half-full of cocaine, and a whole galaxy of multi-colored uppers, downers, screamers, laughers. Also, a quart of tequila, a quart of rum, a case of beer, a pint of raw ether, and two dozen amyls." Stylish and a truly surreal visual trip, the dark comedy is a cult classic, putting Hunter S. Thompson's gonzo reporting and detailed drug-fuelled descriptions on the screen in a way few would have thought possible.
Image Credit: Universal Pictures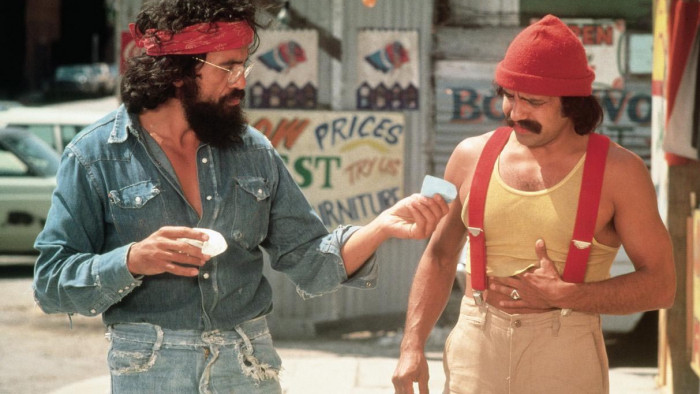 More than forty years ago, this Seventies comedy launched the entire stoner comedy subgenre, and for that it's officially a cult classic and the foundation on which all stoner cinema is built. The caper sees counter culture icons Cheech & Chong star as two stoners who unknowingly smuggle a van made entirely of marijuana (hey, don't ask us) from Mexico to Los Angeles. In a recent interview with Rolling Stone to mark the 40th anniversary of its release, Chong explained that the key to making the classic stoner comedy was in amplifying everything, saying, "You can't just get high, you've got to be the highest you've ever been. And you can't just roll a joint. It's got to be the most of; It's got to be the biggest joint ever. That's what people respond to." Is it one of the greatest movies ever made? No. Does that matter when you're high? Also no.
Image credit: Paramount Pictures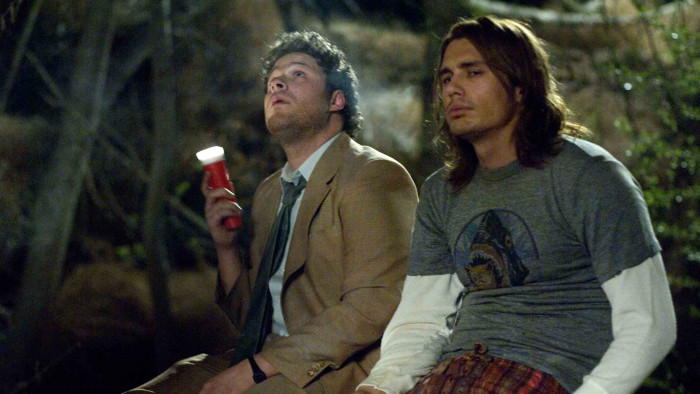 Just watching some movies is enough to make you feel red-eyed in a second-hand smoke kind of way. "Pineapple Express" is one of them. The Spectator's original review of this modern canna-classic describes it as a "baggy, pointless, tiresome film," as well as being, "messy, puerile," and "cack-handedly gruesome." Which are precisely all the reasons it's such a great stoner movie. Seth Rogen and James Franco are a perfect stoner buddy duo in this quintessential romp which is undoubtedly ridiculous - but all the better for it. It's no wonder the movie even has its own marijuana strain named after it.
Image Credit: Sony Pictures Dude! What does mine say? Sweet! Perhaps the ultimate mark of an enduring stoner comedy is the ability to permeate its one-liners into the vernacular of friend groups across the world. If so, dumb gag-packed "Dude, Where's My Car?" is one of the very best. Before there was "The Hangover", Ashton Kutcher and Seann William Scott starred as two stoner pals who wake up one morning with no idea what happened the night before - or where they've parked. In 2019, Seann William Scott said in an interview with Conan O'Brien that he was "really upset" that the comedy didn't get any Oscar nominations. Frankly, us too.
Image: 20th Century Studios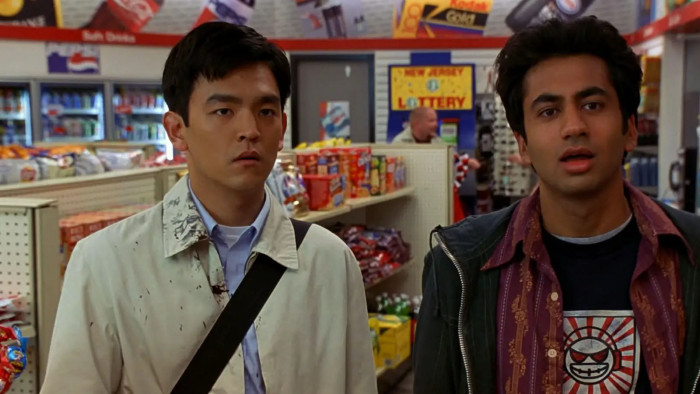 8

. Harold and Kumar Go To White Castle
You'll want to fire up Uber Eats before pressing play on this one. Harold and Kumar's weed-fuelled quest to track down White Castle's fabled tiny burgers is the ultimate stoner buddy adventure. It's not all silliness, either: the comedy merges sharp social commentary with mind bending madcap escapades - via a surprise Neil Patrick Harris cameo and a vicious raccoon attack - to a sum total equal parts chaotic, comforting, and a cut above the usual stoner comedy fare.
Image Credit: New Line Cinema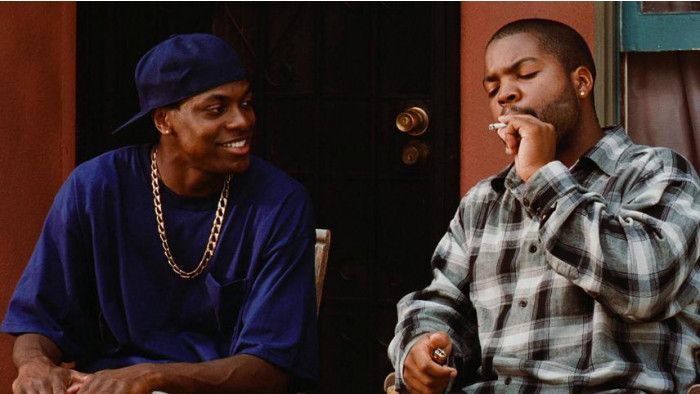 "I'm gonna get you high today, 'cause it's Friday, you ain't got no job, and you ain't got shit to do." And so starts Friday, one of the best buddy comedies ever made (emphasis on the 'bud'). Written by Ice Cube and DJ Pooh and starring Cube in a role that certainly softened his hard man rapper repertoire, Friday weaves its way around a LA neighbourhood with the simple premise that two friends have to find a way to make $200 that's owed to the local drug dealer. All this really means is an excuse to have fun, with stars Cube and Chris Tucker joined by a melange of memorable characters.
Image Credit: New Line Cinema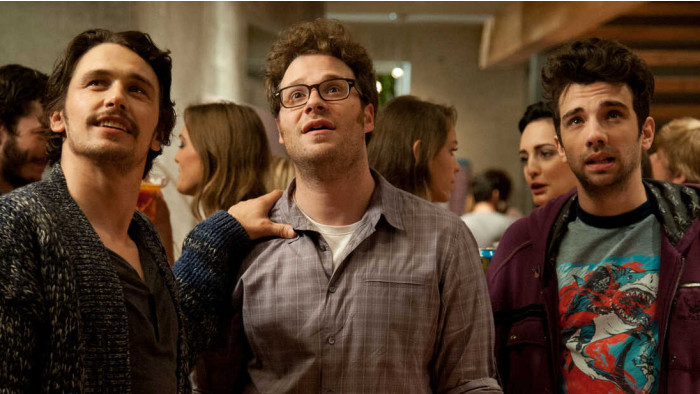 Seth Rogen makes his second appearance on this list for the meta movie which takes stoner comedies to an epic next level. The usual Rogen-Franco-Hill crew and an all-star host of Hollywood's brightest play exaggerated or terrible versions of themselves - or, in Danny McBride's case, a cannibal cult leader - at a debauched Hollywood party as the biblical apocalypse rages through LA outside. That means non-stop gross out gags, excellent celeb skewering (literally) and even a film-within-a-film sequel to "Pineapple Express".
Image Credit: Sony Picture Releasing
Related Reviews and Shortlists