ShortList is supported by you, our amazing readers. When you click through the links on our site and make a purchase we may earn a commission.
Learn more
Recommending a great author is easy. Recommending a lesser known or overlooked classic in that same author's repertoire, on the other hand, considerably less so.
So, throwing caution to the literary wind, we've attempted to disinter the works by celebrated figures that just don't get the acclaim they so richly deserve.
This is because making a new literary purchase is not always straightforward. There are the 'award-winners', but who knows if a handful of judges have the same reading tastes as you?
Then there are 'customers also bought…' sections on websites, but do you really want to be making a purchase based on what could have been a panic-buy gift for somebody's great aunt Mildred? And friends' suggestions can prove fruitful, but not if your pal's library consists of battered copies of Bravo Two Zero and Angels & Demons.
So ShortList has done the hard work and tracked down the best underrated novels that are unquestionably worth your time. All underrated, all under-read, all by authors that could become your new favourite.
Best underrated novels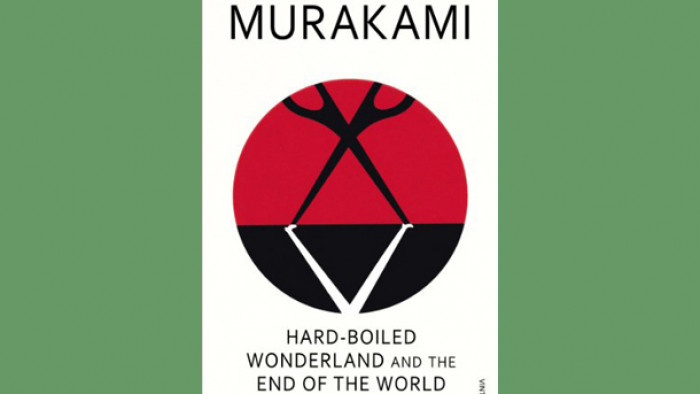 Still ploughing your way through 1Q84? Those other 245,000 pages can wait - a much more accessible way of sinking your teeth into the great man's work can be found in this clumsily-named (we imagine it looks better in Japanese) short novel, published two years before the internationally-acclaimed Norwegian Wood . This lesser trumpeted book revolves around those two titular narratives: Hard Boiled Wonderland ('hard boiled' a nod to the work of Raymond Chandler) and The End of the World, and packing in every unconventional plot device from unicorns to dream-collectors, it's a thrillingly odd slice of philosophical lit.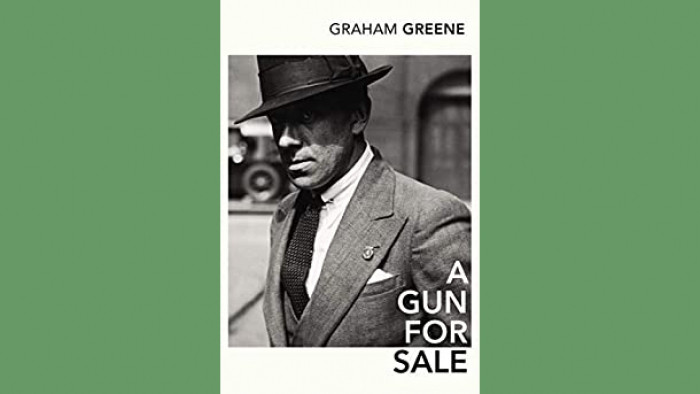 Fun fact: one crucial event in A Gun For Hire, also known as A Gun For Sale, directly ties in with Brighton Rock, setting the events for Greene's later, more distinguished hard-boiled offering. That aside, the two novels couldn't be more different. While the latter dealt with domestic gangland issues, this one took aim at an international spy incident, introducing us to Raven, a high-level assassin whose murder of the Minister of War raises the possibility of war across Europe. Doused with pre-WW2 angst, it makes for a spellbinding read.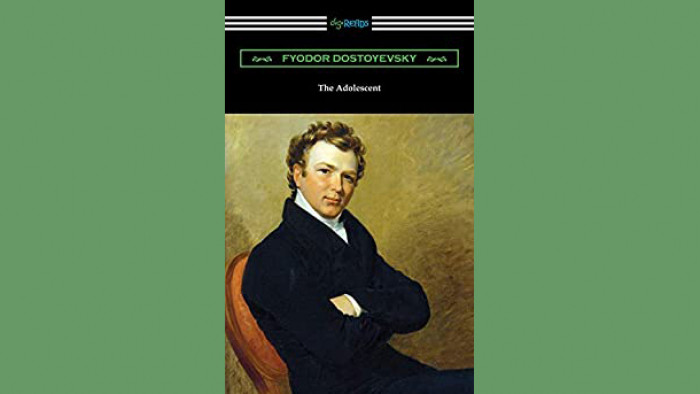 Much maligned by scholars in 1875, The Adolescent (also known as Raw Youth, and Discord, before that) continues to polarise opinion a century on. Some deride it as unworthy of Dostoyevsky's canon on account of not reaching the philosophical heights of The Idiot, others cite erratic shifts in tone between comedy and drama; yet for those wise enough to appreciate the novel's low-key themes (following the bastard son of a skirt-chasing landowner who sows his seeds in more than just an agricultural sense) and how deftly Dostoevsky gets across the inner turmoil of a young man hell-bent on finding love and escaping to the city, will uncover a gem.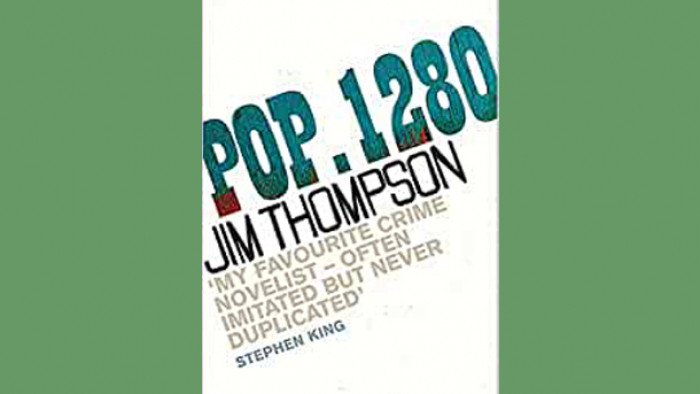 As with many of history's most acclaimed writers, Thompson's work was underappreciated until his death in 1977. Since then, his back catalogue has found a new audience. Pop 1280 is narrated by Nick Corey, an amoral husband who despises his wife, and who also happens to be sheriff of a small US town in the early 1900s. It's dark and nasty, but what's most surprising is the humour that comes from Corey's memorable 'dumb-ass' narration.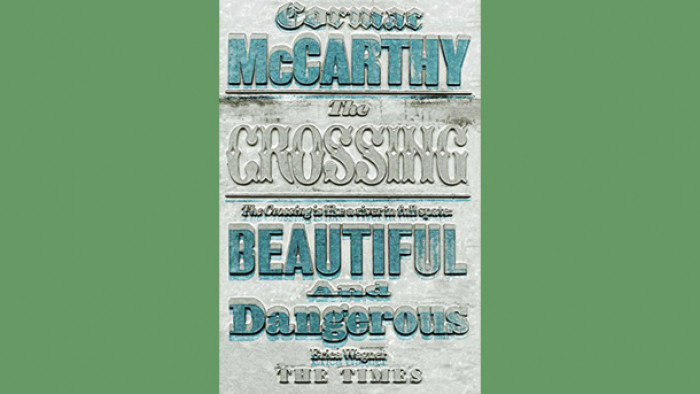 The second chapter in McCarthy's Border Trilogy is also, at least in our eyes, the finest. More poetic if less acclaimed than spiritual precursor All The Pretty Horses, The Crossing is bleakly brilliant as McCarthy describes a young cowboy's savage journey from New Mexico to Mexico during the WW2 period: surviving gun fights, wolf attacks and a cracked, scorching terrain that save for arguably Blood Meridian, has never been as violently and mercilessly described by McCarthy.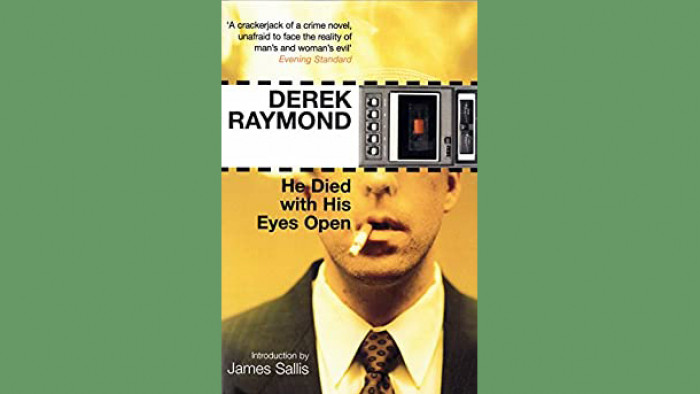 Described variously as the "godfather of the new UK crime novel", "a writer obsessed with the skull under the skin" and as "standing alone in contemporary crime fiction", Raymond is credited with starting British noir. This, the first in the 'Factory' quintet of novels set in London, follows an unnamed detective drawn into a murder case where the only evidence is a set of cassettes recorded by the victim. Raymond takes you to dark and uncomfortable places — the fourth book of the series, I Was Dora Suarez, reportedly made the publisher vomit on his desk — as the antihero detective starts to make the same mistakes as the victim.
FYI: James Sallis, author of Drive, the novel on which Ryan Gosling's film is based, is a huge fan of Raymond, and said of the author's books: "They remain strange things. Unremittingly bleak, brimming with gruesome physical detail, awash with despair."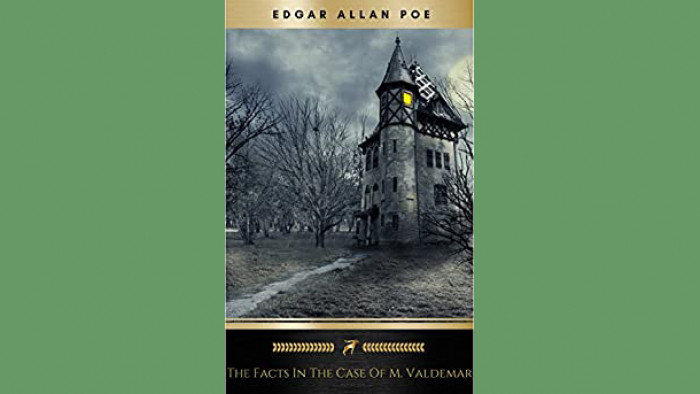 In truth, a short story rather than a proper novel, but nonetheless a cruelly overlooked achievement. Reading like an actual scientific account, and concerning a hypnotist who puts a man in a trance at his very moment of death, the story was taken for fact by many members of the public after it was published in a monthly New York periodical in 1845, with Poe, only adding to his own infamy, opting not to brand it as fiction. This unlikely layout might even explain why the tale is rarely mentioned in the same breath as Poe's other short stories, though if you are looking to gain an insight into the master of macabre, there are few better ways than this.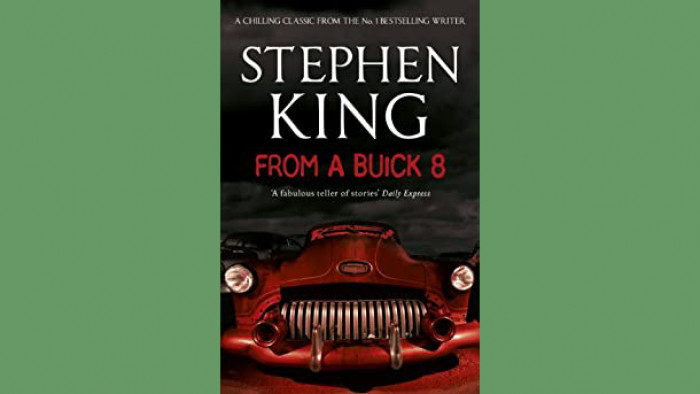 Stephen King writing another tale of a supernatural motor? Rehashing old ideas? Not at all - this one is on a par with this other car chiller, Christin. Yes, part homage to H.P. Lovecraft's From Beyond, and part influenced by the writer's own near fatal motor experience in the summer of 1999, this tale, unlike Christine, is a slow burner, leaving you wondering as to what genre it actually fits into as King gradually introduces us to a murderous Roadmaster which entices a band of Pennsylvania State Patrolmen. By going easy on the gas, King builds a masterful, nerve-wrangling swell of suspense, making for a thrilling climax, which, in a lesser writer's hands, would have been a dud.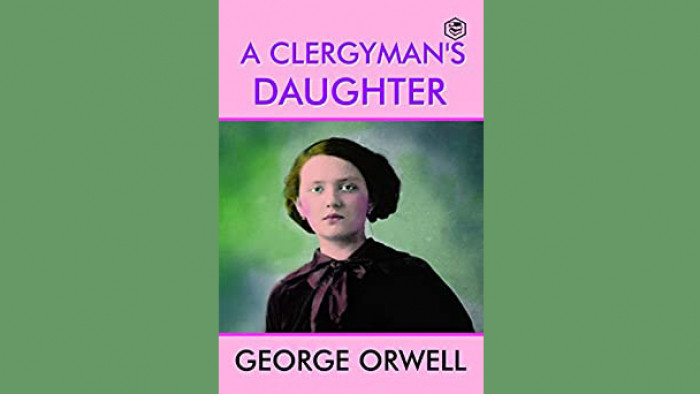 While we're often told that [insert genius here] is his or her worst critic, George Orwell - dismissing The Clergyman's Daughter as "bollocks" and leaving instructions that he didn't want it republished after his death - was far harsher upon himself than any critic could ever be. Wrongly, we should add, as this depression-era tale of a naïve house-worker who ends up on the streets after succumbing to an illness, stands as one of his most undervalued works. Admittedly, it misses Orwell's usual lucid prose, being more experimental in format, yet it still manages to get to the heart of underclass issues, asking the sort of questions that so strongly underpin the socialist's more lauded works.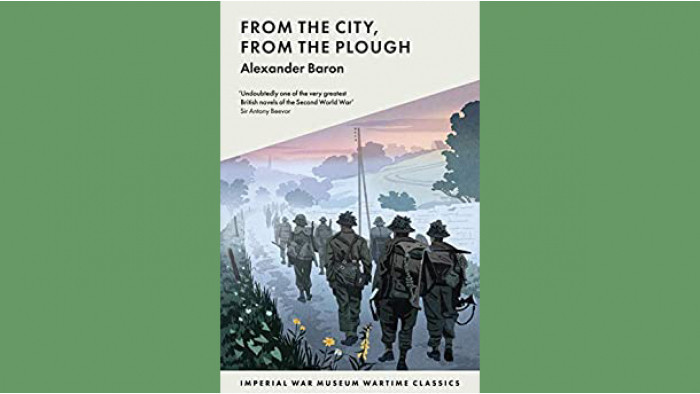 This often-overlooked Second World War novel was written by a former infantryman, and follows a fictional British battalion as they train towards entering the war, specifically during D-Day's heroic-but-costly Normandy landings in 1944. Authentic, harrowing and without sentiment or Hollywood-esque happy endings, it surpasses almost all other fictional accounts of war.
FYI: This is the first of a trilogy of war novels, the second and third being There's No Home and The Human Kind.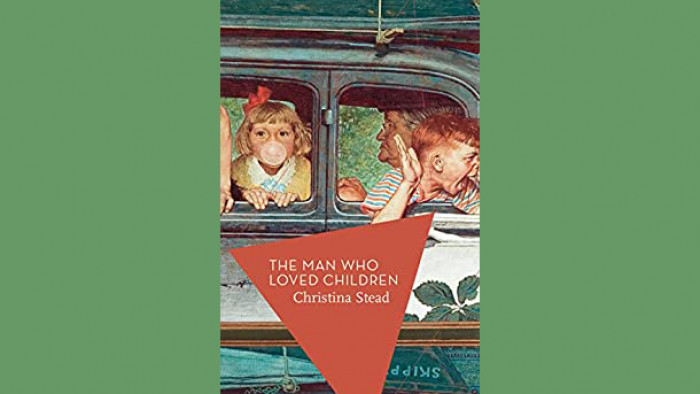 At first a love story of sorts about biologist Sam Pollitt and Henrietta, the novel shifts gears and showcases what a decade of a torrid marriage can do to a couple, now a dysfunctional family with some six kids and a bucket-load of broken dreams. This is a tough read - it's a sprawling, messy novel - but one that showcases brilliantly the darker side of the American Dream.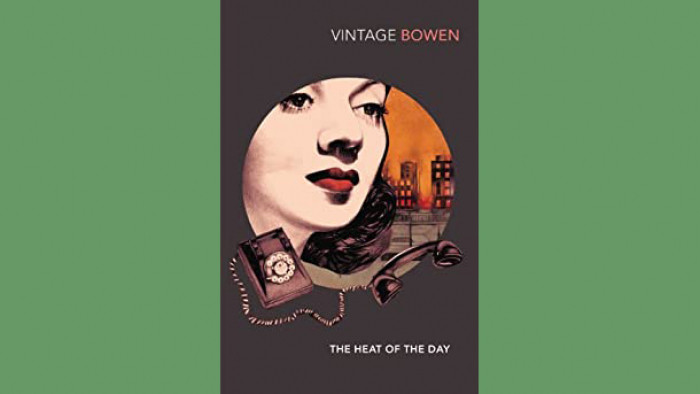 A mind-blowing mix of historical fiction, romance and spy thriller shenanigans, The Heat of the Day by Elizabeth Bowen is a superb novel set in the midst of WWII and written while WWII was taking place. While the prose is a little dense in places, stick with it and you are rewarded with a rich, intelligent read.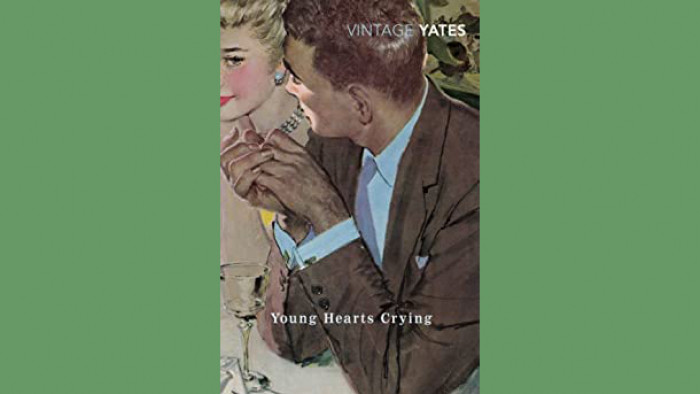 Frankly, we're spoilt for choice when it comes to Richard Yates. Sadly overlooked during his life, it was only years after his death that he was finally given the appreciation he truly deserved. While it doesn't have the devastating emotional impact of Revolutionary Road, Young Hearts Crying makes an excellent companion piece, telling the story of a similarly hopeful couple who fall apart over the years. Wonderfully prescient in its depiction of hipster culture all the way through to its forward-thinking take on divorce, it's still a horribly well-observed look at how difficult maintaining one's own dreams can be when in the constraints of a couple. Bitter at times sure but realistic to the end.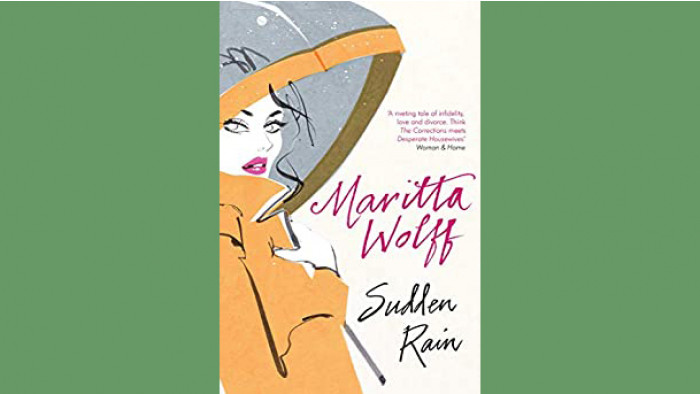 Initially a lost manuscript - it was put in a fridge and left there for 30 years Maritta Wolff's final novel is a blistering look at Los Angeles in the 70s through the lives of those living in the city. There's non-stop fighting from husbands and wives, literal fireworks and odes to the bad traffic of the city. It's a tinderbox of a book and one that needs to be read by more people.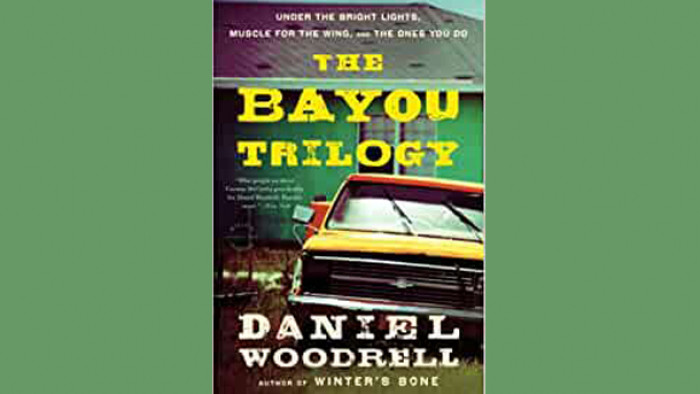 15

. The Bayou Trilogy By Daniel Woodrell (1986-92)
Despite rising to (slight) prominence following the recent adaptation of his book Winter's Bone, Woodrell remains one of the US's best-kept secrets. This trilogy follows boxer-turned-detective Rene Shade doggedly pursuing murders across a fictional Louisiana town (sample line regarding Lunch Pumphrey, one of the books' many memorably-named killers: "His fondest memories were of watching puppies and calves being born on the farm back home, and of the ferocious and sweet vibrations that hummed through his arms and legs, his brain and vital organs, the first time he'd killed a man.")
Related Reviews and Shortlists