Apple recently announced the Watch Series 5. It adds an always-on screen and compass. But it doesn't change one important thing. You still need to charge your Apple Watch every day.
To do that in style you need a stand. Buy one for your bedside table or desk at work and the Apple Watch turns into a mini alarm clock, thanks to its Nightstand mode.
We've tracked down from of the best Apple Watch stands around, from budget picks under £10 to hand-crafted ones that are arguably even classier than the watch itself.
Upvote the one you'd put on your bedside cabinet.
Best Apple Watch stand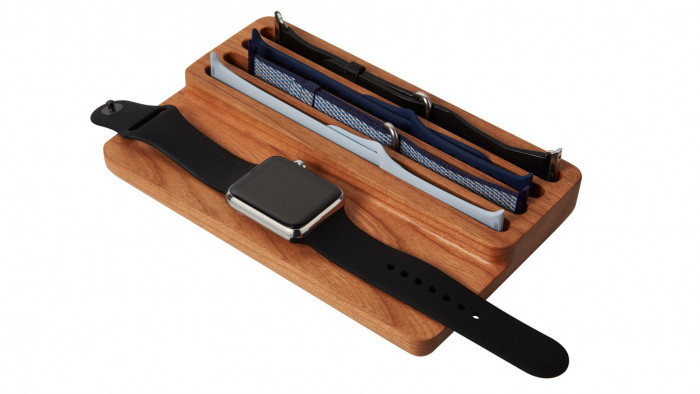 Most wooden Apple Watch stands are fairly cheaply made. They look good from across a room, but aren't quite as classy up-close. Not so with the Anden Valet.
It's produced by bespoke cabinet maker Gavin Coyle. This is not a faux artisan stand, it's the real deal. Anden makes two versions of the Valet, and the original sticks out as it has slots cut into the wood to hold four additional straps. It's a higher class of Apple Watch stand, perfect if a smartwatch is part of your "look".
You can choose from cherry, walnut and maple finishes. And, as you'd hope, these are not cheap veneers.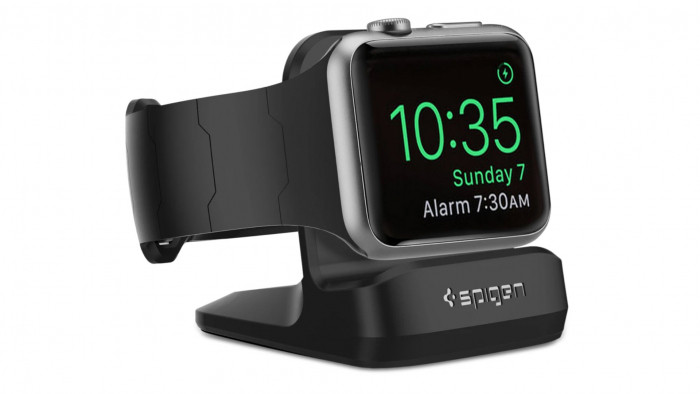 Very simple and very cheap, the Spigen S350 is the stand to buy if your funds are light having splashed out on an Apple Watch. This is a plastic shell that props your Watch up on a desk, so you can use the Nightstand mode. The charger slots into the back support.
There are just a couple of worthwhile extras to mention, other than the rock-bottom price. The part of the Spigen S350 your watch rests on is soft silicone, and the underside is Nanotac. This sucks onto the surface below, making sure the stand does not get knocked over too easily. But it's not glue, so you can move it around whenever you like.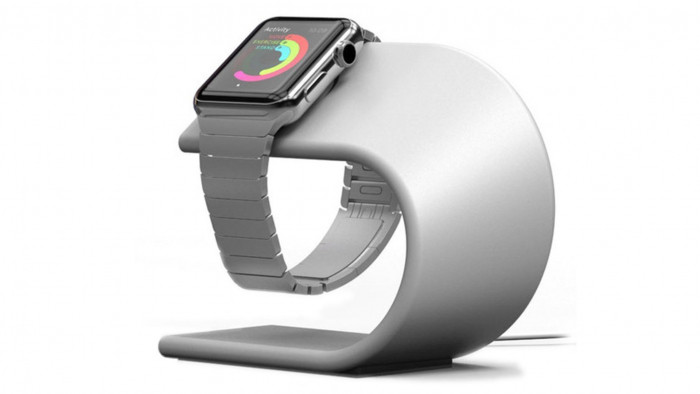 This stand from Pugo Top has more than a hint of executive chic to it. And how often do you get that for £15?
A curve of aluminium offers a sturdy spot for your Apple Watch, but there's no tech inside this stand itself. It has just one smart move up its sleeve, apart from the look. There's a routed recess for your Watch charge cable, effectively making it invisible unless you look around the back.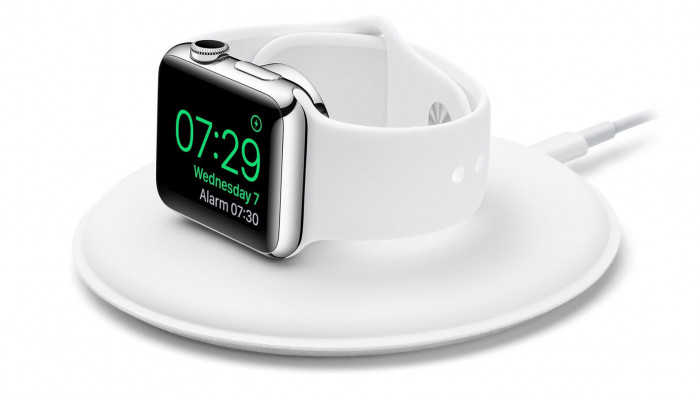 There is an official Apple Watch stand. As you might expect, it is not the most affordable around. But it does have some unusual features.
The wireless charging pad is built into the stand, so you can use the charge cable that came with your Apple Watch somewhere else, perhaps at work. A hinge mechanism lets the watch sit flat, or stand upright for the Nightstand desktop clock-style feature.
It's hefty, feels very well-made, and the white surface on which the Watch sits is padded to help avoid any damage. Its underside uses a pleasant microfiber material too.
You get a 2m Lightning cable in the box, but you do need to supply the USB adapter for the other end.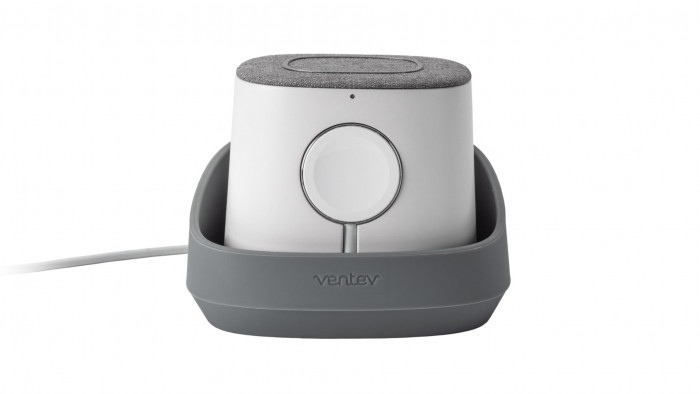 Some Apple Watch stands have been around for years, but the Ventev Watchdock Duo is new for 2019. Like most it uses your Watch's charge cable, but it also has another charge point on the top, powered by a cable from the back of the stand.
Why? You can put your phone on top to recharge it at the same time. All iPhones from the iPhone 8 onwards support wireless charging.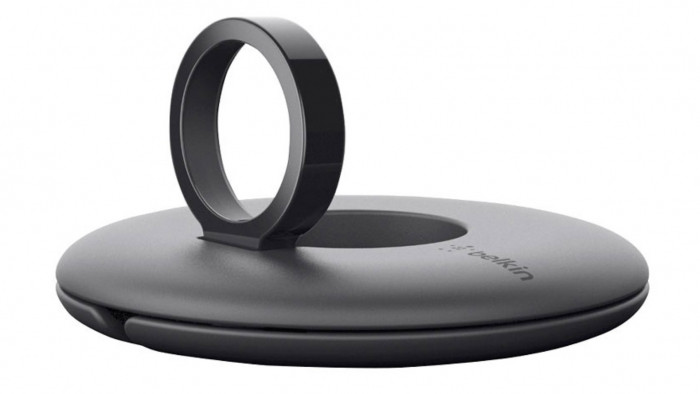 Belkin is one of the original veterans of smartphone accessories. Its Travel Stand takes the design of the official Apple Magnetic Charging Dock and strips it down to the basics so it only costs a third as much.
The crux: Belkin's Travel stand has a flip-up ring that lets your Apple Watch lie flat or sit up for the Nightstand mode. However, unlike Apple's version it uses your existing charger cable and is made wholly of black plastic.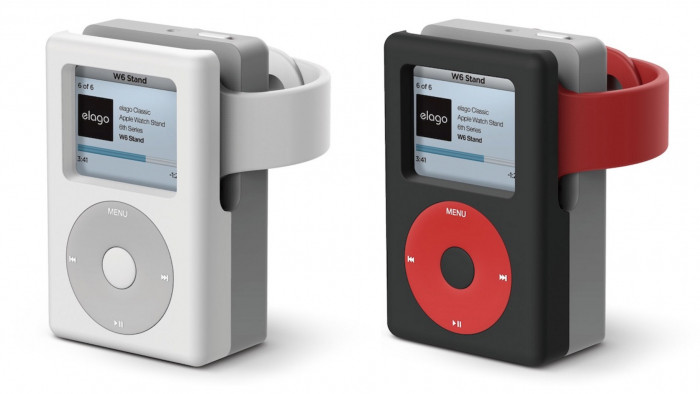 OK, this is a pure novelty stand. But shop for an affordable Apple Watch dock and the selection can start to seem monotone. Elago makes a whole range of these retro stands. They have a soft silicone part that covers the front. It offers some protection, but the look is the only real reason to buy one of these.
We've picked the iPod Classic version, but there are also Nintendo Gameboy, original Macintosh, and iMac designs. These aren't officially licensed, though, so don't expect forensic accuracy.