We wouldn't say mobile gaming has become a cesspit of mindless time-wasters and pay-to-win monetisation, but it sometimes appears to be heading that way.

Thank Jobs for Apple Arcade. Arguably the most exciting thing to come out of Apple's annual September launch event (sorry iPhone 11), Apple Arcade promises unlimited access to a hundred or so mobile games for the monthly price of a pint of beer.

And these aren't just any mobile games either. These are premium, crafted, fully fleshed out experiences from some of the most talented names in the industry.

There's a one-month free trial available to all iOS users, so we'd recommend just diving in. But if you'd like some tips on where to start with Apple Arcade, check out these ten beauts.
Already tried some? Upvote your favourites so we can hunt down the internet's ultimate Apple Arcade game.
Get tooled up with the right hardware: which is the best iPhone for you?

Best Apple Arcade games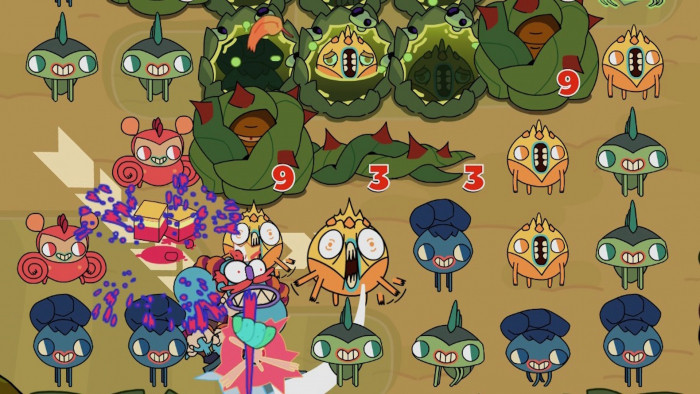 Mobile gamers have been matching up coloured baubles since before the iPhone was even a thing. But Grindstone breathes new life into this casual puzzler sub-genre with lashings of visceral cartoon combat. Taking control of a jobbing barbarian, you must draw out elaborate attack paths and slice your way through assorted critters using an ingenious chaining system.
The idea is to build up sufficient momentum to take out brutes and crack open treasure chests. Grindstone is about so much more than match-three.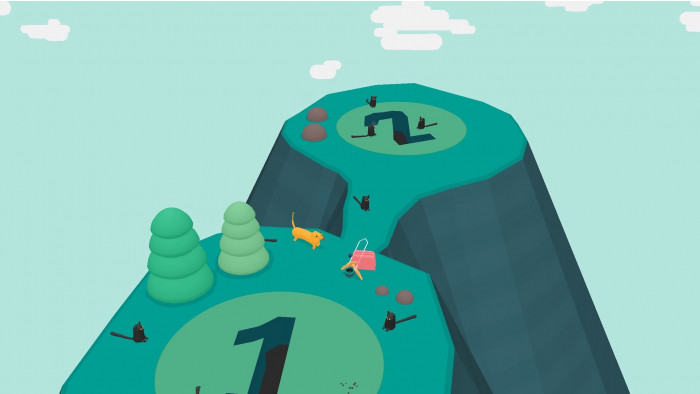 Put all thoughts of actual golf - sensible, staid, exclusive sport that it is - out of your mind. Because that's precisely what the makers of What the Golf? did.
This madcap game retains golf's vague central premise of hitting something into something, and plays around with literally all of the specifics. The ball gets swapped out for people, objects, animals and concepts, while your target is only occasionally something as boring as a hole. Utter madness.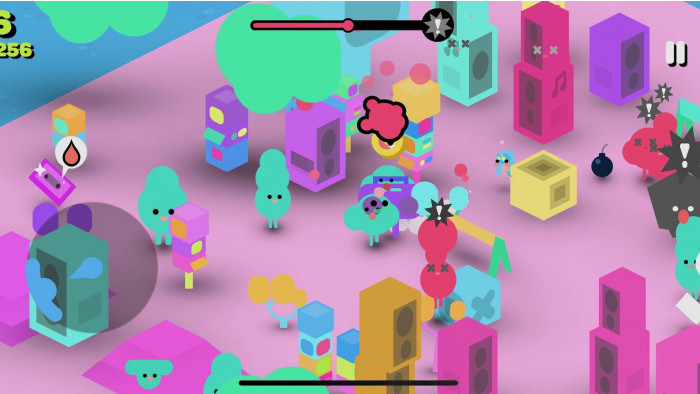 If it wore a darker shade of clothing and furrowed its brow, Painty Mob could have been one of the most brutal action games of the initial Apple Arcade roster. As things stand, it's one of the most joyful and uplifting.
This arena-based crowd control game has you running around semi-open environments, detonating your area-of-effect paint bomb weapon to force back swarms of angry opponents. All the while an assault of colourful cuteness threatens to distract you from the deceptively tactical job at hand.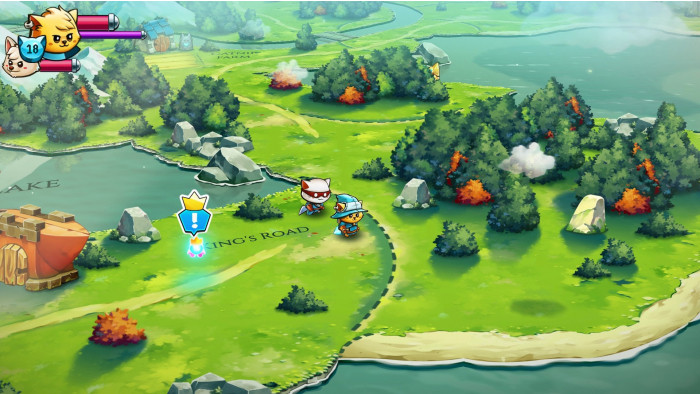 Not all of Apple Arcade's initial offerings are completely original creations. Some take the form of brilliant sequels such as Cat Quest II.
Like the original Cat Quest this is a beautifully conceived distillation of the RPG genre, in which the overworld map is… well, a literal map, and every creature you encounter is some form of adorably fluffy animal. The action is snappy, the cat puns are awful (read: brilliant), and there's now a second playable character along for the ride.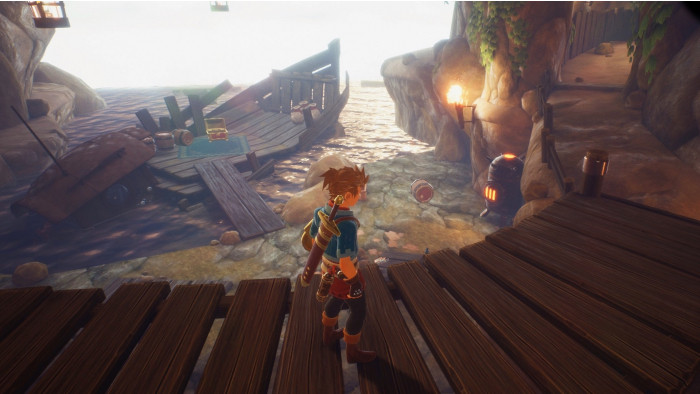 The original Oceanhorn became something of a smartphone darling. It brought a distinctly Zelda-like adventure to mobile. Where that game took inspiration from Nintendo's early top-down adventures, however, Oceanhorn 2 goes full on three dimensional.
This rich adventure is every inch the console experience, with a vast fantasy world to explore, tight sword-based combat, and the kind of advanced controls that make you thankful it's so easy to hook up a PS4 or Xbox One controller to your iOS device.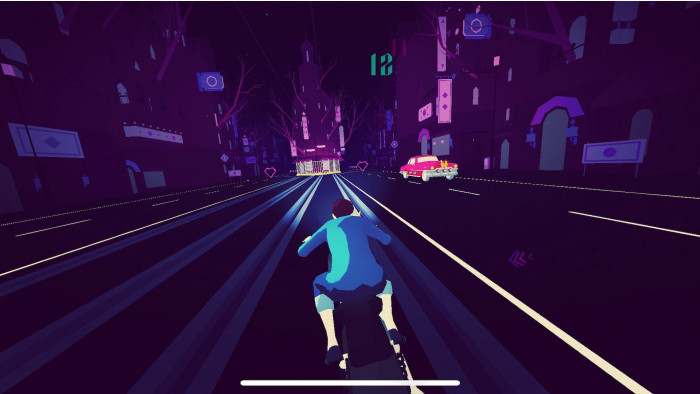 Sayonara Wild Hearts smooshes together autorunner and rhythm action elements to form a glorious pop music-soaked sugar rush of a game. Guide your fabulously fashionable hero through undulating cosmic highways, collecting hearts and hitting screen prompts in time to a suitably eclectic soundtrack.
It's all so overwhelmingly cool you'll want to play the game in brief bursts. On an Apple Arcade bursting at the seams with visually arresting games, Sayonara Wild Hearts is the sharpest dresser of them all. An awful lot of the games on Apple Arcade benefit from iOS 13's adoption of Bluetooth controllers. But Bleak Sword manages to make what is a fairly demanding sword combat game positively sing on touchscreens.
At the heart of this is an ingenious tap-and-swipe system that lets you unleash precision attacks and parries with virtually none of the usual sloppy errors. Which is a good thing really, because Bleak Sword does not mess around. It is punishingly difficult.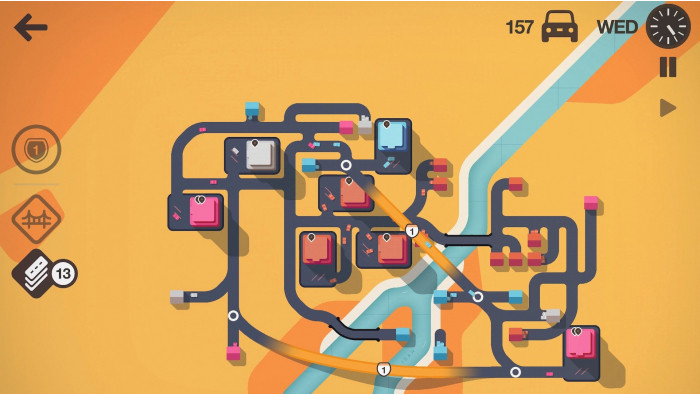 We wouldn't say Mini Motorways makes the practice of city traffic management thrilling, exactly. But that's nothing to do with the unpromising subject material and everything to do with developer Dinosaur Polo Club's hypnotic presentation.
Linking up houses and shopping centres with motorways and bridges is a curiously calming experience - at least until the traffic congests like a cholesterol-filled artery and everything falls apart. Who knew that urban planning would make for such an intoxicating puzzle game?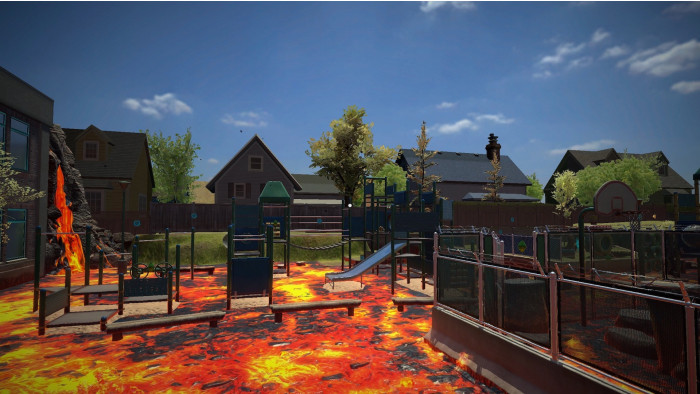 The childhood game of Hot Lava is rendered in gleefully literal form in Klei's competitive time trial platformer, which sees you jumping from jungle jim to rock to trampoline across a series of fiendish obstacle courses.
Fluid, weighty first-person movement is the key to Hot Lava's success. This system is simultaneously intuitive and nuanced, requiring you to preserve momentum and hit your marks. All the while the game's precarious environments reward creative path-finding and intrepid exploration.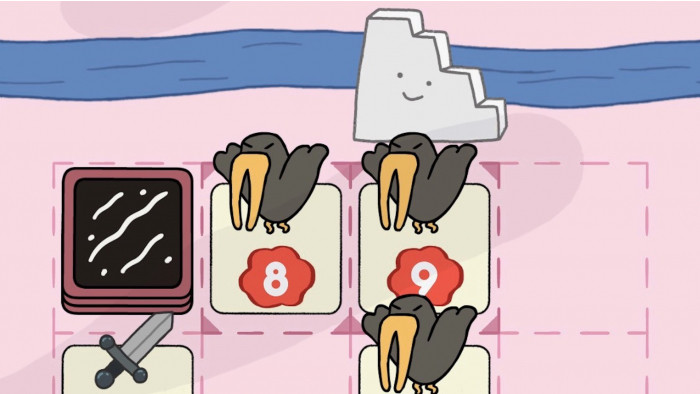 Made by a veritable indie game supergroup, Card of Darkness oozes talent from every pixel. What might have been a fairly dry experience is jazzed up no end by wonderfully expressive artwork from the creator of Adventure Time Pendleton Ward. And its developer also made mobile smash Ridiculous Fishing.
Card of Darkness is a roguelike card battler that sees you flipping cards on a grid to forge a path to the level exit. Getting in your way are a range of randomly assorted enemies and good old fashioned human greed, as you battle the urge to follow that treasure-laden side-path.