The reports on the death of vinyl have been greatly exaggerated.
Around 1.29 million of them were plucked from the shelves of trendy music stores across the UK last year - the highest number for some 20 years, which already looks set to be thrashed by an even stronger start to 2015.
Which means that the pressed connoisseurs amongst you will be interested to hear about the new American-based music subscription service, 'Vinyl Me, Please'.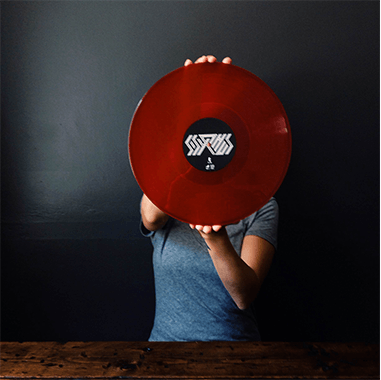 The service is simple: request an invite (given the nature of the bespoke pressing service, membership is pretty limited), sign up to a subscription pack (one month at £28, three months at £77 or an annual membership for £290) and await delivery of your LP, pressed exclusively for Vinyl Me, Please members.
Membership also includes an original 12" x 12" art print inspired by the album, chosen by the service's diverse team of audiophiles (they claim to pick "essentials", be it an old or new record), access to The Standard music news resource, discounts at an exclusive online music store and a cocktail recipe inspired by the chosen album. You can see some of their previous picks here.
"Vinyl Me, Please is a record of the month club that believes in the power of the album as an art form," writes the service's website. "Each month we feature one album that is worthy of your time & attention, work with the artist & label on a custom pressing with exclusive features available only to Vinyl Me, Please."
To start your own exclusive vinyl collection and inspire envy amongst your hipster pals, best point your browser in the direction of the Vinyl Me, Please website. Or just stick to using Spotify, whatever works for you.