Every man of a certain age knows that the greatest football boot in history is the Adidas predator circa. 1997. That's just a fact, like gravity. Those little ridges gave the ball a wicked spin, which caused it to fizz past the static ten year old goalie time and again.
But now, we may need to rethink some facts and gravity because Adidas have created a boot that seemingly defies Newton's laws by weighing an astonishing 99 grams. That's less than a large pork pie.
The new boot, named the adizero 99g, contains some very technical sounding things like a one millimetre polyamide outsole, which reduces weight (obvs) but can still withstand a studs-up lunge from Charlie Adam. It also has a unique stud layout designed to ensure that the wearer can make the fastest possible movements in any direction they want. Handy.
The boots have also been extensively tested by amateurs and superstars alike, including Karim Benzema, so you know they won't fall apart after a couple of wears – although they may blow away.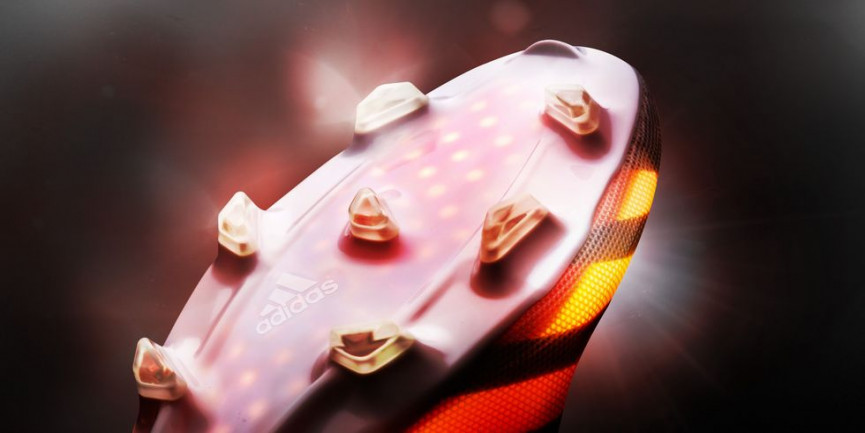 You will, funnily enough, have to be very quick on your feet if you want to get your hands on them because Adidas are only making 299 pairs, all of which will be individually numbered.
It may finally be time to throw our size five predators away.
Goodbye old, heavy friends.
The limited edition adidas adizero 99g boot is available to purchase in size 8.5 UK only from Wednesday 15th April in adidas own-retail outlets as well as specialist retailers worldwide