Tired of the ticking? Bored of digital glows? You'll be wanting a Blub Uno on your bedside cabinet then. 
No, it's not a lamp. This elegant cylinder of glass is in fact a tube clock - an old-fashioned time teller redesigned with contemporary features.
Powered by USB (so you can stick it next to your computer if that's where you spend most of your time kipping), the Blub Uno displays the time in a sequence of individual numbers: so 3:46pm would be read out as 1 - 5 - 4 - 6 (15:46). Other information can be displayed in the same sequence, including date, temperature and your national security number (kidding).
Rather than constantly flicking through the time, the Blub Uno will only call up the present time when you tell it to, either using the buttons on the base or via its remote control - the idea being that you rarely need to keep a constant eye on a clock readout.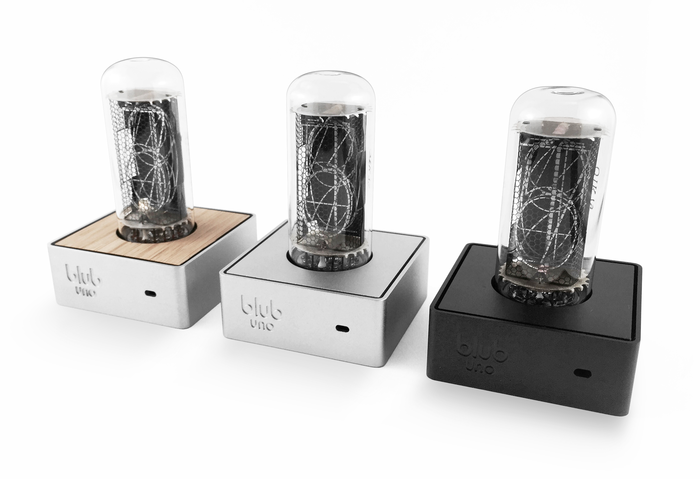 Currently in the process of smashing its Kickstarter funding goal, the Blub Uno will ship in August in three colour options: aluminium (£220), bamboo (£244) or limited edition black (£258).
On second thoughts, maybe attempting to process this sort of time display at 0 - 6 - 2 - 3 won't be such a good idea.
You can find out more about the clock here.