Gaming headphones aren't essential.
They may claim to improve your gameplay experience, up your kill-to-death ratio and bring in extra XP points, but what they're really going to do is seriously reduce the chances of your other half throwing your console out the window after "just one more level" at 3:47am on a Thursday morning. 
That said, the technology stuffed into the modern gaming headset has to be heard to be believed. 
From affordable noise-cancelling cans to explosive high-end headgear, these are five of the best gaming 'phones out there.
---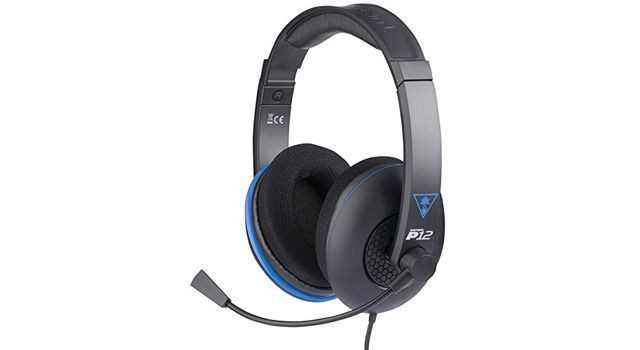 Turtle Beach P12
Notable details: Huge bass, sensible price
Compatible with: PlayStation 4, mobile devices
You've just sunk several hundred quid into a new console and now you're not allowed to play it into the night? Turtle Beach provides the best inexpensive solution for the PlayStation 4. A doddle to set up, an in-line amp boosts your sound experience, while a microphone monitor will stop you from having to shout out kill orders just to hear yourself. You can go cheaper, but you'll struggle to find better quality under £50.
---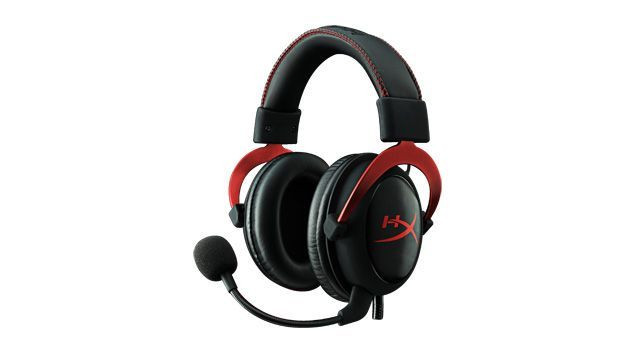 HyperX Cloud II 
Notable details: 7.1 surround sound, passive noise cancellation
Compatible with: PC, Mac, PlayStation 4, Xbox One (stereo adapter required)
With comfortable memory foam padding, a nifty USB audio control box, voice-boosting tricks and passive noise cancelling ear cups, the only string the HyperX Cloud II doesn't have to its amply taut bow is wireless connectivity. The superb sound quality and solid build make these the best specialist headphones you can find for under £100. It's just a shame they've got such a silly name.
---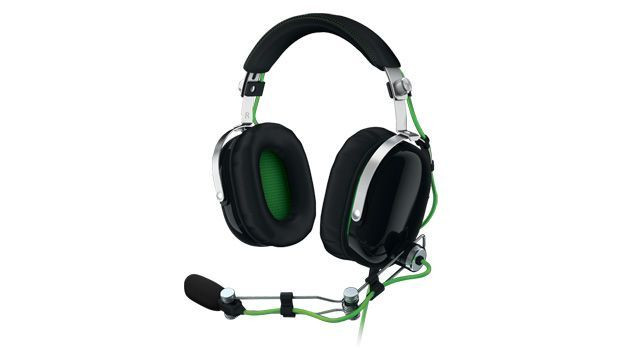 Razer Blackshark
Notable features: Removable mic, striking design
Compatible with: PC, Mac, any console with a 3.5mm jack adaptor
Functional though they may be, gaming headsets are often a touch too chunky for a trip beyond your gaming set up. Should you be looking for a set worthy of seeing the light of day, you'd do well to consider Razer's Blackshark. A clean military design, awash with mirrored plastics and stainless steel, the boom mic can be removed for conspicuous trips on the bus. Capable of blasting out your battle field exploits or your latest playlist, this is the best all-rounder of our selection.
---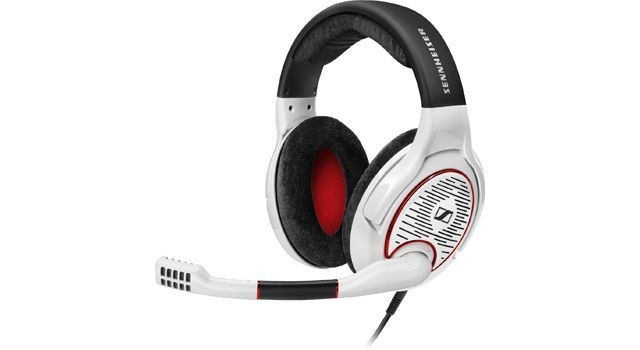 Sennheiser G4AME ONE
Notable details: Impressive microphone, "open" design to keep ears cool
Compatible with: PC, Mac, PlayStation 4 and Xbox One requires adaptor 
A familiar name in the high-end audio market, the German engineers of Sennheiser haven't skimped on their gaming offering. Music is handled in warm, gushing tones, bullets sound terrifyingly real (not that we've ever heard a real bullet sail past), while vocals and team talk is crisp and clear. Neat features include muting the mic the moment you flip its boom arm out of your face. Expensive, but you get what you pay for. 
---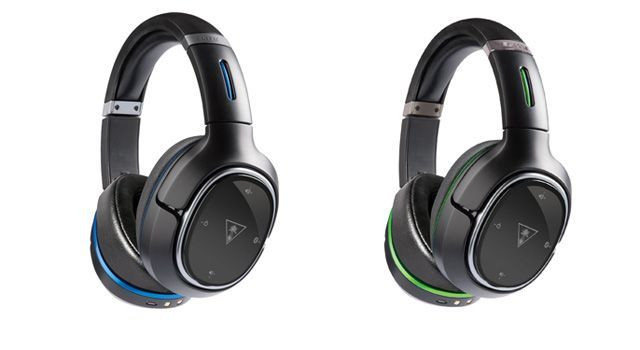 Turtle Beach Elite 800/800X
Notable features: Noise cancellation, wireless, magnetic charging stand
Compatible with: (800) PlayStation 4, PlayStation 3, Android, PC, Mac, (800X) Xbox One
Here for the deluxe model are you? The Elite 800 and up-coming 800X from Turtle Beach have a veritable wish list of gaming features: connect it with your phone to make sure you don't miss a call mid game, game-enhancing surround sound functions that include tuning into an enemies' footsteps, a catalogue of pre-set audio modes, a companion app - you're going to need to brush up on the instruction manual to discover the true potential of these powerful cans. Due to the difference between the chat features of the PlayStation 4 and Xbox One, there's a different version for each console.