Words: James Bird
For every "REMEMBER THE NAME, WAAAAYNE ROONEY!" there's an "I DON'T HAVE A CLUB, FEDERICO MACHEDA!" and last night Ben Woodburn kicked his name into the media's burning hat of young-talent scrutiny.
With history (and the ball) at his feet, Woodburn became Liverpool's youngest ever scorer, slamming home into the top corner with the composure of someone who'd completed their A Levels.
At 17 years and 45 days old, an age our lovely Jeremy Hunt has decided is too young to sext, Woodburn broke Michael James Owen's Liverpool record by 98 days and has already been touted as the next in the line of strikers to emerge from the Reds' academy.
With newspapers and fans screaming at the top of their boldtype voices, Daddy Klopp has already stepped in to make it clear to any possible distractors that he is going to protect Woodburn with a Baloo and Bagheera-like tenacity.
Klopp warned the media afterwards that "The only problem is I'm afraid about all you in the media. That's why I'm so quiet. We know how to handle the situation."
Nicely diffused, Dad, but let's have a look at how some other pubescent goalscorers fared after their record-breaking goals anyway.
Danny Cadamarteri (Everton) – 17 years 338 days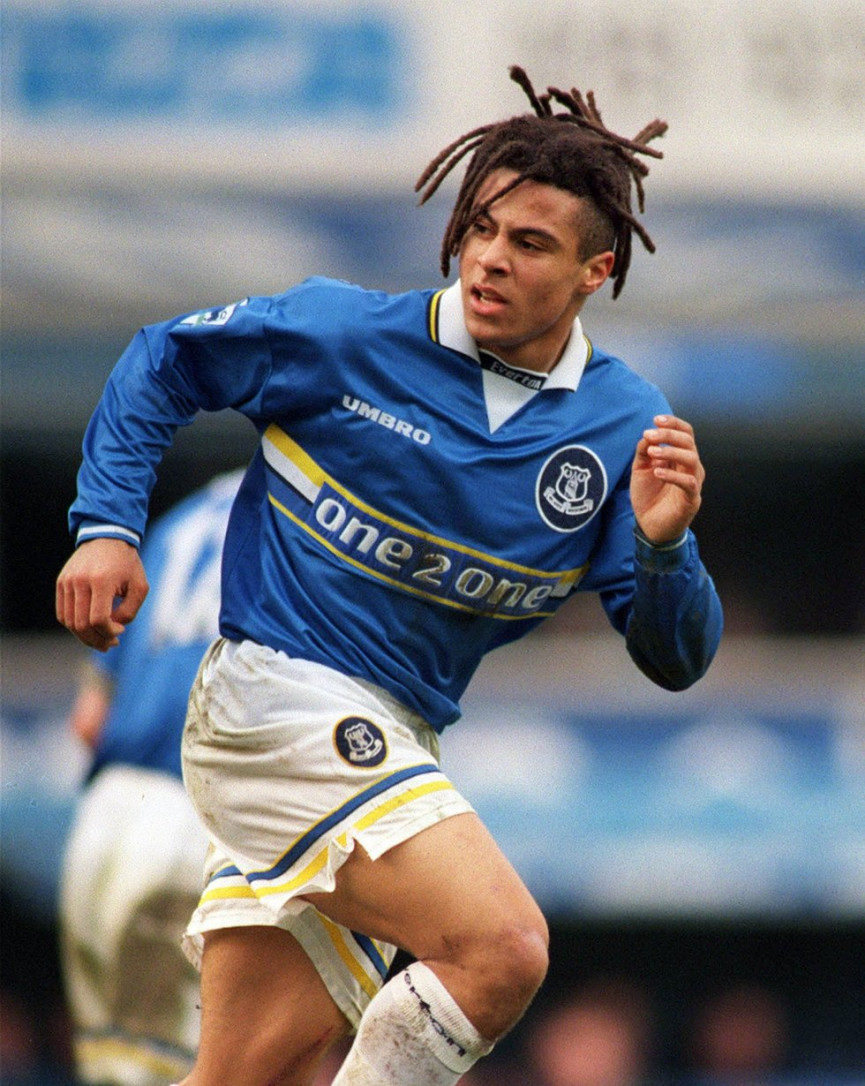 The Everton youngster scored his side's third goal after coming on as a substitute in a 4-2 win over Barnsley back in 1997.
Blessed with pace and an amazing shavedsides/dreadlocksontop hair cut, Danny's future looked bright and he played three times for the England U-21 team a the start of his career.
He went on to play 93 league games for Everton, scoring 13 times, before embarking on a Trip-like journey around the north of the country playing for the likes of Bradford City, Leeds United and Sheffield United. Danny retired in 2014 having not really scored that many goals, but his six year old son did just bang in six goals in an academy game against Liverpool. Watch this space.
Mikael Forssell (Chelsea) – 17 years 335 days Back when having a Nordic player in your squad was like having a pair of Comme des Garcon Converse on your feet, Mikael Forssell was Chelsea's trendy, marquee piece. A quick-paced, fair-haired pale-skinned dodgy-kneed whippersnapper, Forssell took just four games to open his goalscoring account for Chelsea back in the 1998/99 season.
He only played 33 games for Chelsea during seven years at the west London club, and had loan spells at Birmingham City, Crystal Palace and Borussia Monchengladbach. Forssell had a miserable 15 game spell at Leeds in which he didn't hit the back of the net once. Barn doors and banjos. He now plays at Helsingin Jalkapalloklubi, which translates as "The Football Club of Helsinki". Forssell went on to achieve good, but not great, things.
Raheem Sterling (Liverpool) – 17 years and 312 days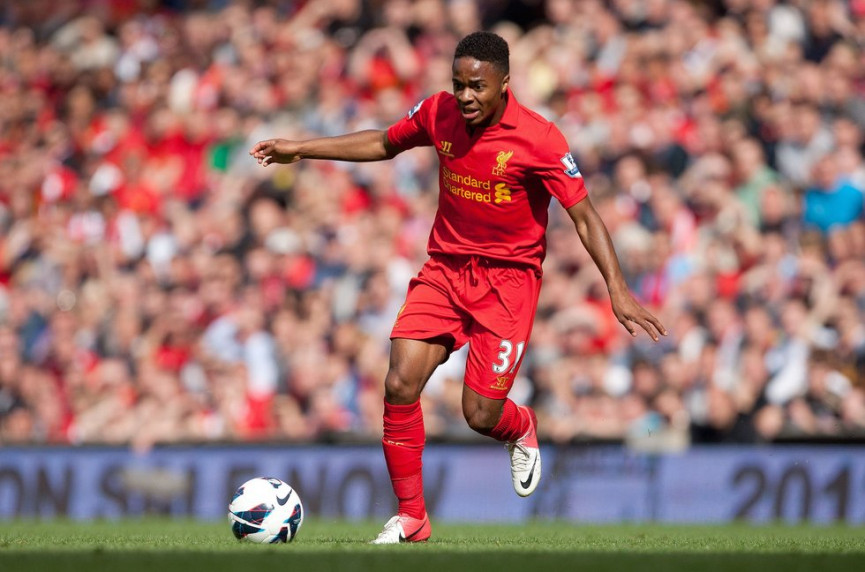 Raheem Sterling scored his first goal in 1–0 league win against Reading with a strike from the edge of the box to make him, at the time, the second youngest Liverpool goalscorer ever. He's quick and skilful and plays football intelligently. Raheem has gone on to star in Pep Guardiola's formidable Manchester City side, run like Velma from Scooby Doo and bring laughing gas balloons into the popular public domain. Maverick.
Federico Macheda (Manchester United) – 17 years 226 days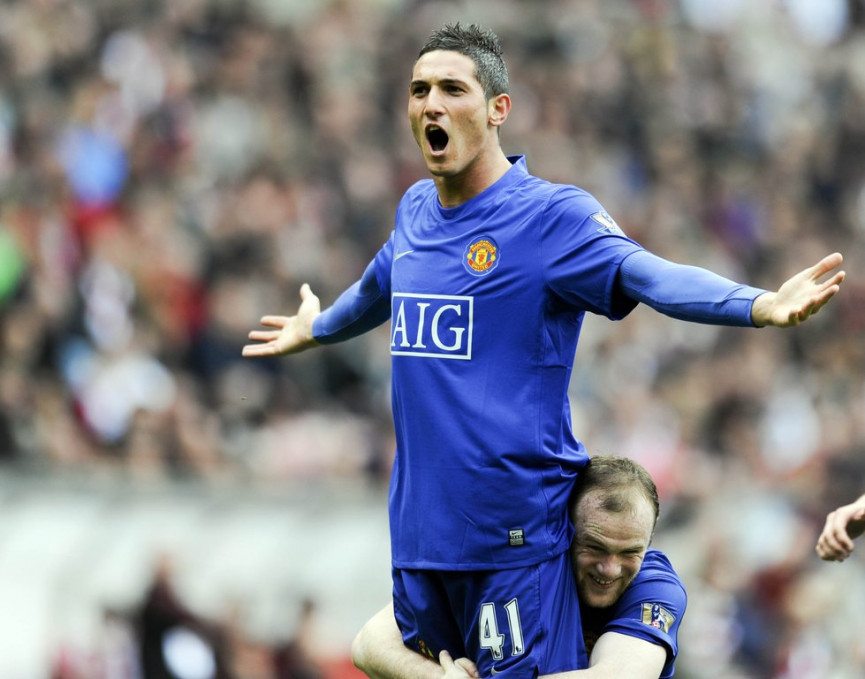 Federico "Kiko" Macheda burst onto the Premier League scene in ridiculous style after coming off the bench to score a massive Manchester United winner against Aston Villa back in 2009. His impact was spectacular, and when he went and did it again a week later by coming off the bench and scoring the winner at Sunderland, Macheda's story entered the stratosphere of the Stretford fairy tale.
But, Macheda only played 34 times across five years at United, with time spent on loan at Sampdoria, QPR, Stuttgart, Doncaster and Birmingham. He moved to Cardiff in 2014 but they let him go in May 2016 and he's since been seen wandering the streets of Rome kicking cans of Coke into the top corner of the Colosseum.
Andy Turner (Tottenham Hotspur) – 17 years 166 days Andy Turner set a then-Premier League record, in its inaugural year,  as the division's youngest-ever goalscorer, when he scored against Everton on 5 September 1992. Turner spent the next 16 years dipping into the teamsheets of 19 different clubs, including Nuneaton Borough, Yeovil Town and Portsmouth.
Turner is now assistant manager at the fictitious-sounding Coalville Town who are 17th in the Northern Premier League and face Nantwich Town on Saturday. C'mon the Coals!
Michael Owen (Liverpool) – 17 years 143 days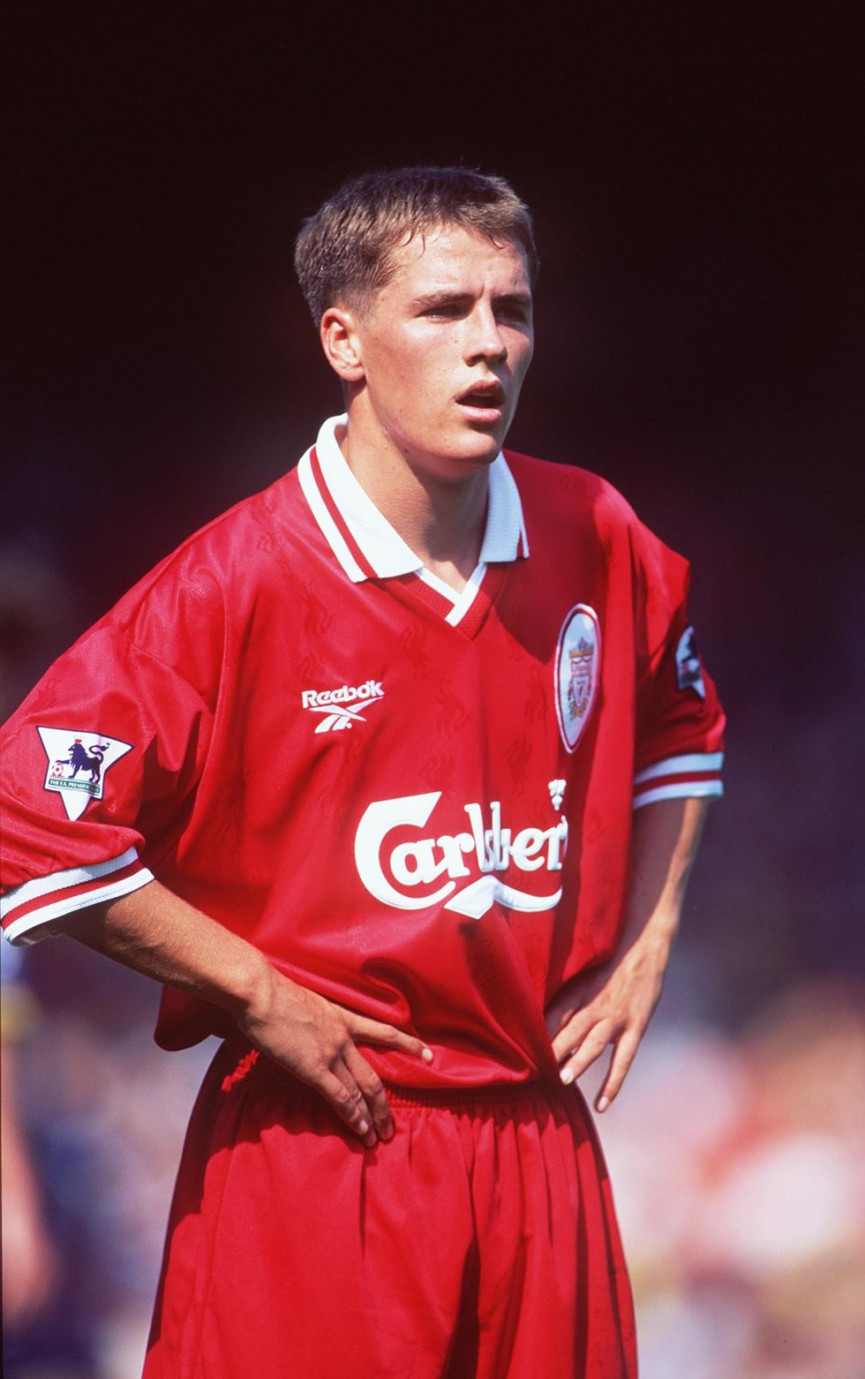 Even worryingly dull commentary and aggravatingly bizarre adverts in helicopters can't erase the excitement that Michael Owen conjured when his bambi legs first made their way onto the Anfield pitch.
Owen scored on his debut against Wimbledon on 6 May 1997 and went on to score that goal against Argentina where his shirt flaps against his back before rifling the ball into the back of the net. The one where you still do a fistpumped celebration when you see it now.
Owen scored 158 goals in 298 appearances for Liverpool, before injuries and a weird transfer to Real Madrid made his career go weird. He moved to Newcastle, then Man Utd and ended his playing career with another weird transfer to Stoke.
Cesc Fabregas (Arsenal) – 17 years 113 day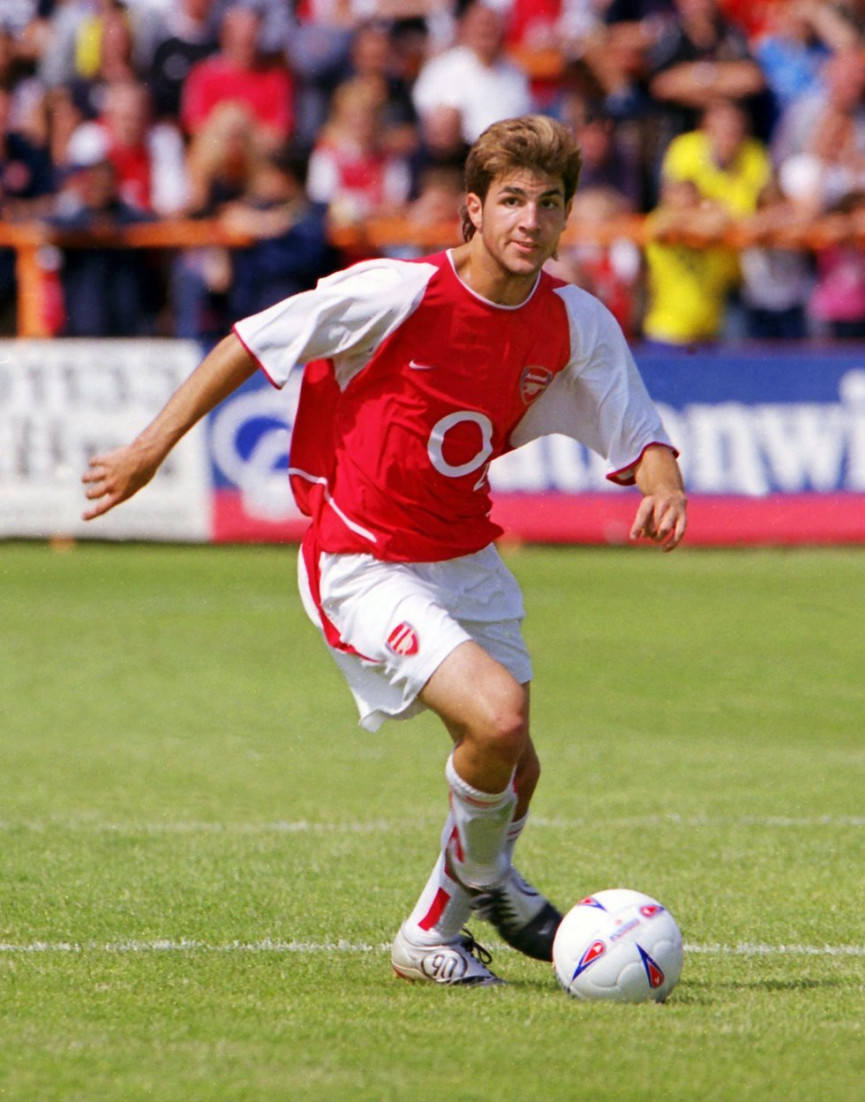 Cescy baby was only 16 when he made his debut for Arsenal in a league cup match against Rotherham, and grabbed his first-ever goal for the Gunners against Blackburn during their mental Invincibles campaign in 2003/04.
Fabregas plays like a little Spanish ballet dancer, with lots of delicate foot movement and an intricate passing style that saw him move back to Barcelona for a few years before returning to the Premier League with Chelsea. Cesc has won the Euros, the World Cup, La Liga, the Premier League but lost a lot of Arsenal friends with his move to Chelsea. And friends are way better than trophies.
Wayne Rooney (Everton) – 16 years 360 days "REMEMBER THE NAME, WAAAAYNE ROONEY!" is something I've already written in this article but it's something that you will hear again and again because of what a special thing it was to say: "REMEMBER THE NAME, WAAAAYNE ROONEY!".
A hairpossiblyalreadyreceding Wayne scored one of the most famous goals in the history of the Premier League when he popped off the bench and popped the ball into the top corner against Arsenal at Goodison Park in October 2002. Rooney's done quite well for himself since then too, captaining England and Manchester United, but never playing as well as he once did after someone told him to calm the fuck down.
James Milner (Leeds United) – 16 years 360 days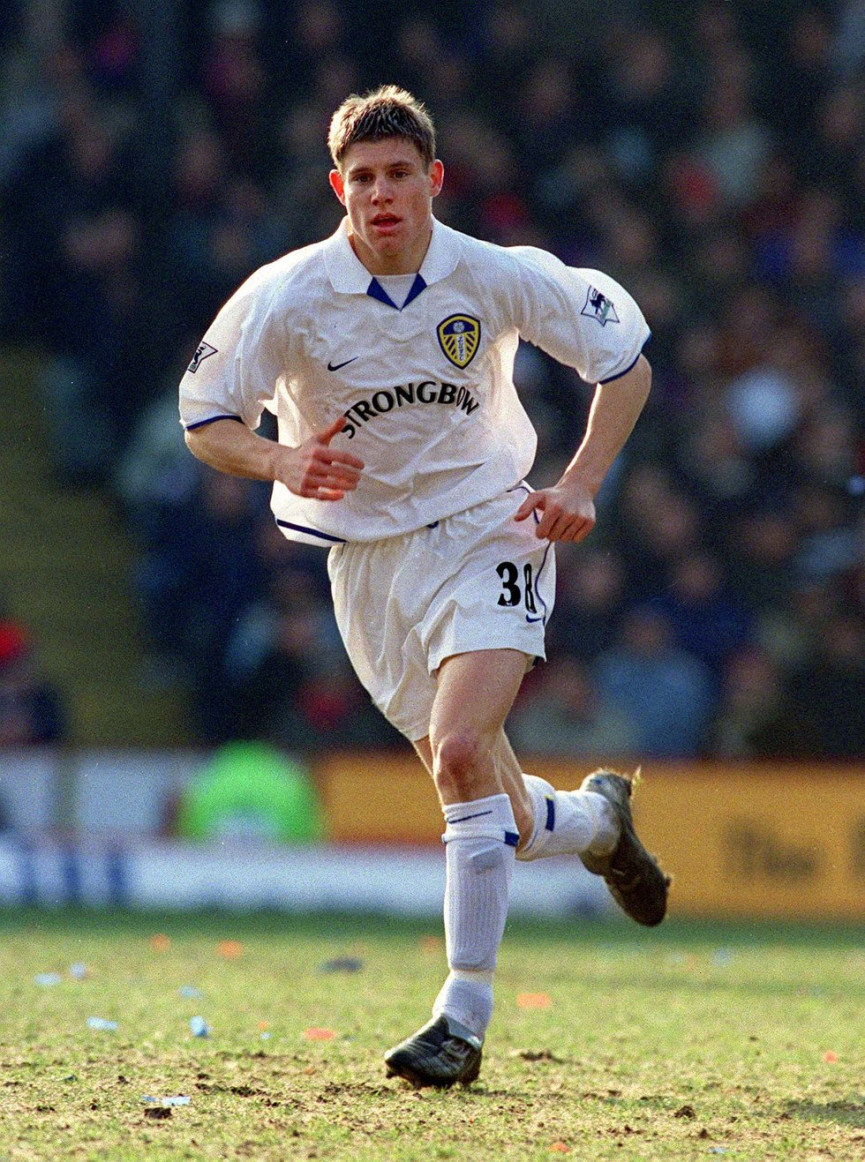 People call Boring James Milner boring but that's an unfair thing to say to someone who scored a Premier League goal before his 17th birthday. Just two months after Rooney became the Premier League's youngest-ever goalscorer, the Leeds midfielder beat his record when netting the winner against Sunderland at Elland Road on Boxing Day 2002.
Milner has gone on to win 61 England caps, play at Newcastle, Villa and Man City and is an integral part of Daddy Klopp's Gegen-revolution at Liverpool.
James Vaughan (Everton) – 16 years 271 days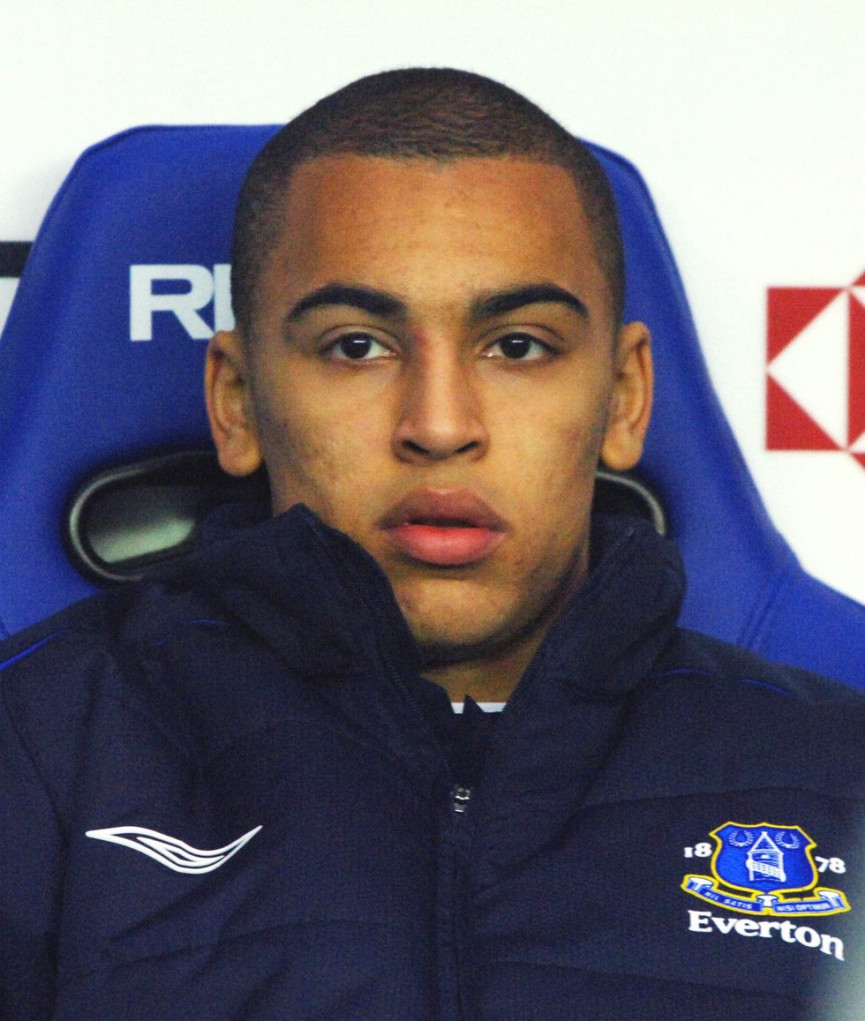 James Vaughan is the Premier League's youngest goalscorer ever and there's nothing you can do about it because you're well older than him and probably don't even play in the Prem! Vaughan broke the record back in April 2005 for the Toffees when scoring the last goal in a 4-0 win against Crystal Palace.
Vaughan was on £80 a week at the time, while Wayne Rooney was earning £80,000 at United, and was promised a £10 a week rise for his goalscoring exploit. He went on to make only 47 appearances for Everton in a 7 year spell punctuated with loan spells at Derby, Leicester and Crystal Palace.
Vaughan was most successful at Huddersfield where he scored 31 goals in 80 appearances between 2012-2016. He's now plying his trade at Bury, where he's made his best ever start to a season scoring 9 goals in 14 games.
So then, Ben, do ya homework, eat ya greens, listen to Daddy Klopp and decide whether you want to be England captain in 10 years time or pulling up your socks to face Fleetwood Town at Gigg Lane. "REMEMBER THE NAME, WAAAAYNE ROONEY!"