ShortList is now ad free and supported by you, the users. When you buy through the links on our site we may earn a commission.
Learn more
Choose Your Own Adventure: British Politics
What would have happened if every big decision had gone the other way? Find out here For years, it seemed that politics wasn't going to change. There was a centrist consensus, Labour and the Conservatives broadly believing the same stuff, with us all existing in a United Kingdom and a European Union.
But the sequence of events - which began with Nigel Farage surviving a near-fatal plane crash in 2010 –  have shattered every convention, defied every prediction and generally thrown up the sort of stuff that historians will look back on, stroke their chins, point wizened fingers at our times and say, with great levity, "these years were significant in shaping the course of history."
At almost every step of the way, there have been butterfly effect decisions and results which could easily have gone the other way and led us down a very different path. And what would these alternative futures have looked like?
Well, step this way, and choose your own adventure through UK politics and the fabric of time...
---
ONE: 2014 Scottish Independence Referendum
With the SNP gaining an overall majority in the 2011, they finally have the authority to press for a referendum on independence, which is granted by the coalition government in 2012. The debates are laid out: full control and a new identity if independence is gained; but warnings of a failed economy and question marks over retaining use of the pound if they leave the Union playing heavy with the No campaign. Two weeks before the vote, polling has the two sides as close at 51% and 49%. It could go either way.
Vote for independence: go to step TWO
Vote for keeping the Union: go to step THREE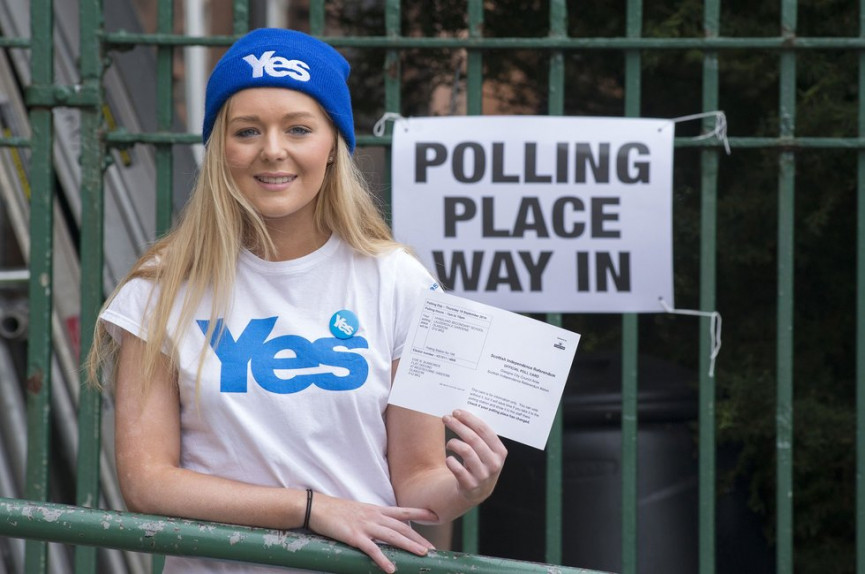 ---
TWO: The Union falls apart
With their joint campaign to keep the union unsuccessful, both David Cameron and Ed Miliband are forced to resign: Cameron for being the Prime Minister who oversaw the breakup of the historic union between England and Scotland, and Miliband for losing the Labour heartlands of Scotland, a result that would surely make it almost impossible for the party to win elections in future. Emboldened by the result, Plaid Cymru and Sinn Fein push the case for independence in Wales and a unified Ireland respectively. Chaos reigns in Westminster as the complicated details of splitting the Union are worked out. Who will look after Trident? How will the national debt be split? The only certain winner is Alex Salmond, who has secured a new, albeit uncertain, future for his country.
/ENDS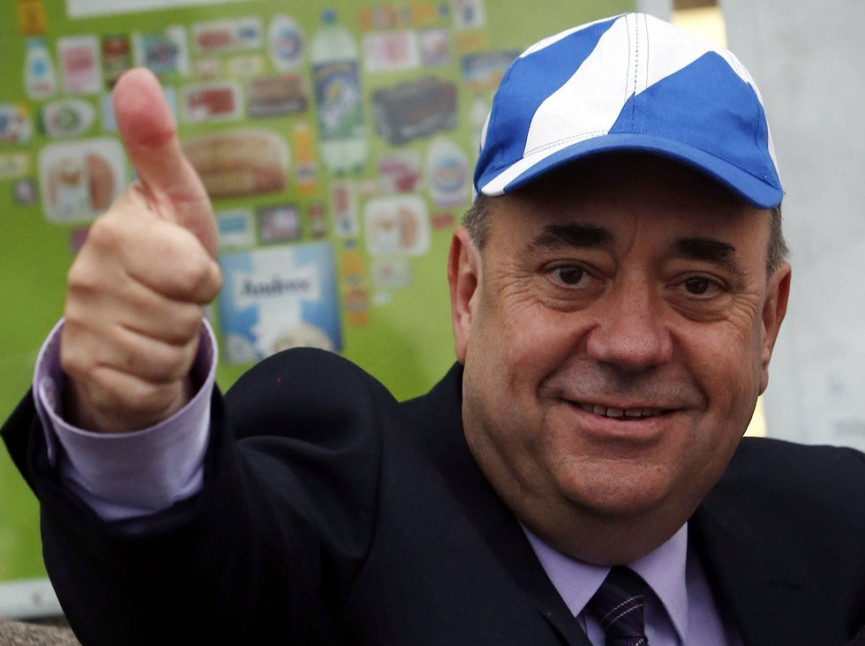 ---
THREE: 2015 UK General Election
With Scottish independence settled for a few years at least, eyes move to the next UK General Election. All the polls agree: it's going to be another hung parliament. Miliband is centre-left and a credible political figure, having seen off his brother to win the Labour leadership contest back in 2010, while Cameron has managed to dominate a coalition with the Liberal Democrats, and blame all the bad stuff on Nick Clegg's somewhat naive party. Sure, the Scots have voted to remain part of the union having been promised loads of stuff which was promptly taken off the table as soon as the results were in, but they won't hold it against anyone, right?
Hung parliament: go to step FOUR
Labour wins, Miliband becomes Prime Minister: go to step SEVEN
Conservatives win, Cameron becomes standalone Prime Minister: go to step EIGHT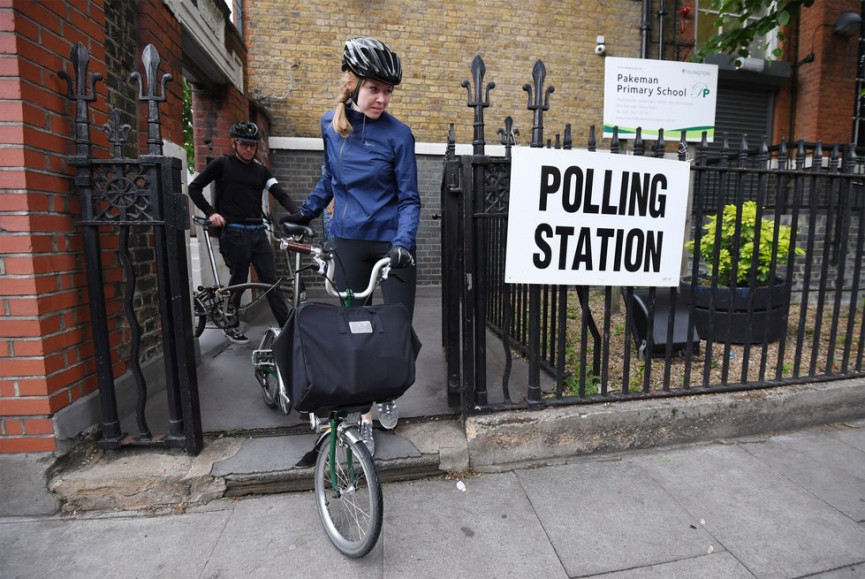 ---
FOUR: 2015 Hung Parliament
Nick Clegg revels once again in his role as kingmaker, having campaigned with the slogan "We will bring a heart to a Conservative Government and a brain to Labour," promising to govern with whichever party wins the most seats, although fevered talks begin behind the scenes over who can offer the most to his party in exchange for their support.
Conservative/Lib Dem coalition: go to step FIVE
Labour/Lib Dem coalition: go to step SIX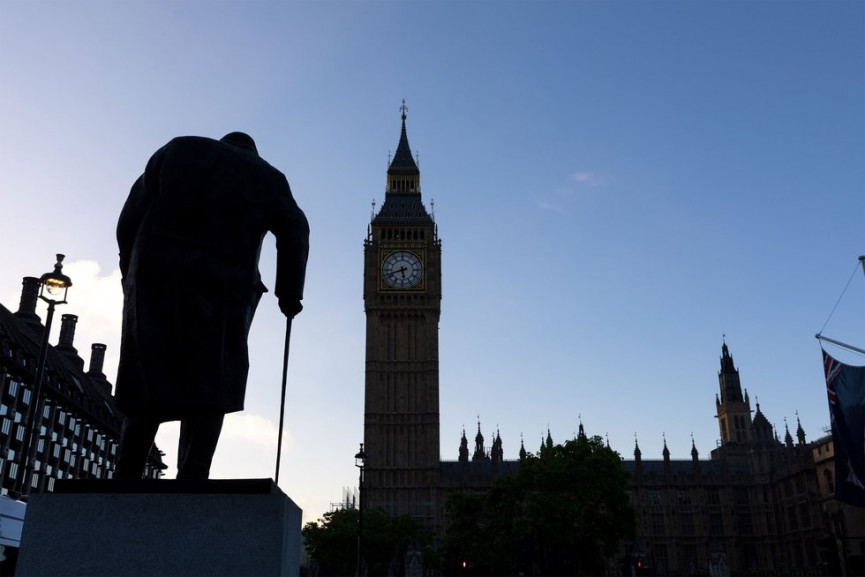 ---
FIVE: Conservatives and Lib Dems continue to govern
All party leaders continue in their jobs as before, with no obvious alternative to Ed Miliband to lead the Labour party. Austerity continues, albeit slowly, with a more confident Nick Clegg applying more of a brake to the Tories' plans during his second term as Deputy Prime Minister. Meanwhile, Cameron's manifesto promise for a referendum on EU membership is quietly dropped, as expected, on the Lib Dems' insistence during the coalition negotiations. Things continue for five more dull years, enlivened only when reality star Donald Trump briefly tries to run for American President, but without the shock of Brexit reverberating across the Atlantic, he is swatted aside by Ted Cruz, who is himself swatted aside by Hillary Clinton, who becomes the first female President of the United States, with the Democrats continuing their hold on office.
/ENDS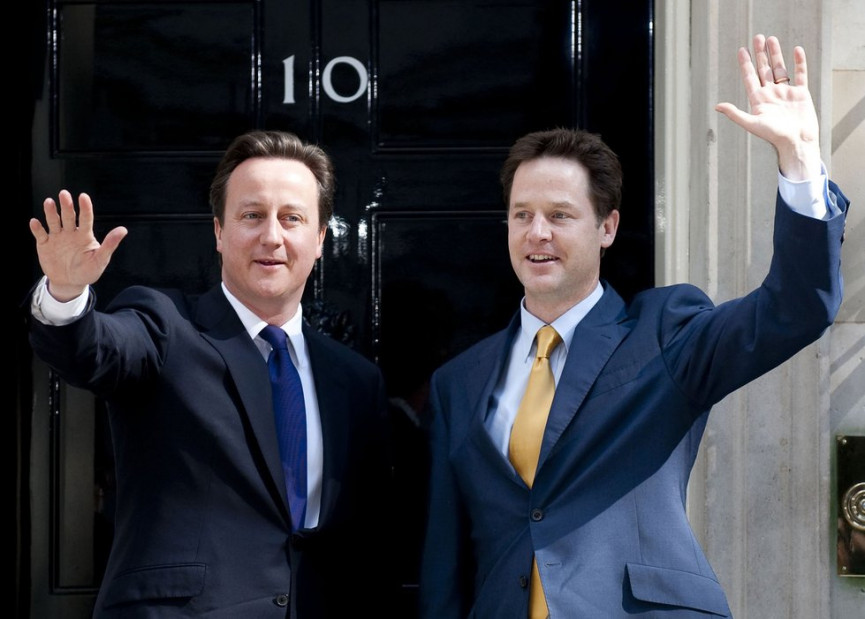 ---
SIX: Labour and Lib Dems govern with a centre-left coalition
Nick Clegg gets to cuddle up with the Prime Minister he really wanted, in the form of Ed Miliband, with the duo earning the catchy nickname 'the Tuss Enuss Twosome'. David Cameron resigns as Tory leader to be replaced by George Osborne, who promises to take the party to a slightly more central position to acknowledge that the cuts were too hard and too quick. Tuition fees are quickly abolished to make up for Nick's last term in office but austerity continues, albeit at a far more glacial pace. The centre-left consensus is cemented when Hillary Clinton succeeds Barack Obama as President in 2016, the three of them posing on the steps of Downing Street – and Miliband insisting on standing in the middle so he can be a 'red rose between two thorns', everyone laughs, honestly it's hilarious – when she makes her state visit early in 2017, the first country she visits after being inaugurated as president in January.
/ENDS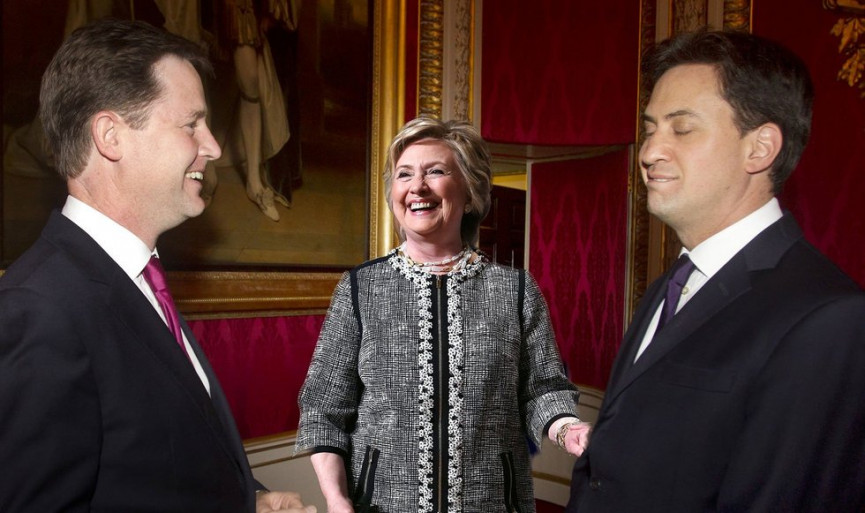 ---
SEVEN: Labour wins, Ed Miliband becomes Prime Minister
David Cameron resigns immediately, leaving George Osborne and Boris Johnson to slog it out in a leadership contest. Meanwhile, Prime Minister 'Red Ed' immediately relaxes austerity and, emboldened by his grip on power, gradually introduces more left-wing policy. Behind the scenes, Ed Balls and Miliband broker a deal for Balls to take over midway through Miliband's second term in office if he wins the next election. Miliband meets new American President Hillary Clinton in 2017 and they jokingly eat a bacon sandwich together in Ed's local greasy spoon. Meanwhile, Jeremy Hunt, who sensationally lost his seat in the election, appears on Strictly, being voted out in the first week with a record-low score.
/ENDS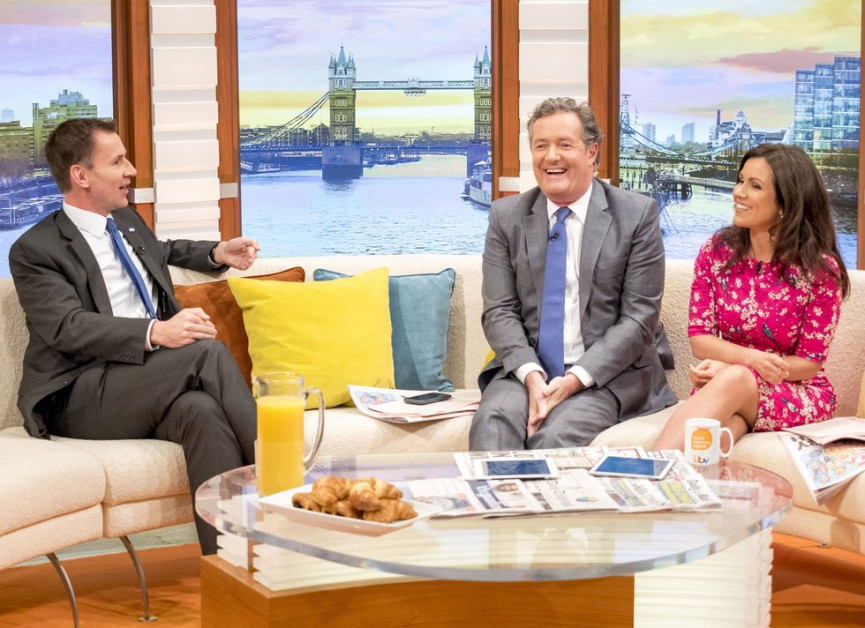 ---
EIGHT: Conservatives win, David Cameron becomes Prime Minister
Confounding the polls, the Conservatives win a shock victory, leaving David Cameron triumphant, standing alone on the steps of Downing Street as Nick Clegg's Liberal Democrats are routed. Ed Miliband resigns, the public having decided that he simply wasn't Prime Minister material, while the Labour party is routed in Scotland after they suffer at the hands of the SNP for backing 'Better Together' in the Scottish Referendum. A range of similar candidates line up for the leadership contest to replace him.
Andy Burnham wins: go to step NINE
Jeremy Corbyn wins: go to step TEN
---
NINE: Cameron and Burnham fight the EU Referendum
Despite calls for them to 'widen the debate', left-wing candidate Jeremy Corbyn fails to get the votes needed to enter the Labour leadership contest which runs following Miliband's resignation and, as expected, it's a three-way fight between Andy Burnham, Yvette Cooper and Liz Kendall. And despite a general appetite for a first female Labour leader, Burnham emerges triumphant, but none of the candidates set the pulses racing. Having promised it in his manifesto, David Cameron calls the EU Referendum but, with both Tories and Labour teaming up to praise the positives of continued EU membership, 'Remain' squeaks it in the final reckoning. However, much like the Scottish Independence referendum, disgruntled working-class 'Leave' voters do not forget Burnham's campaigning and take it out on the party in the following election, the Tories. Having ruled out a third term as Prime Minister, Cameron steps aside for George Osborne in 2018, who duly wins by a landslide in 2020, with Labour left in disarray.
/ENDS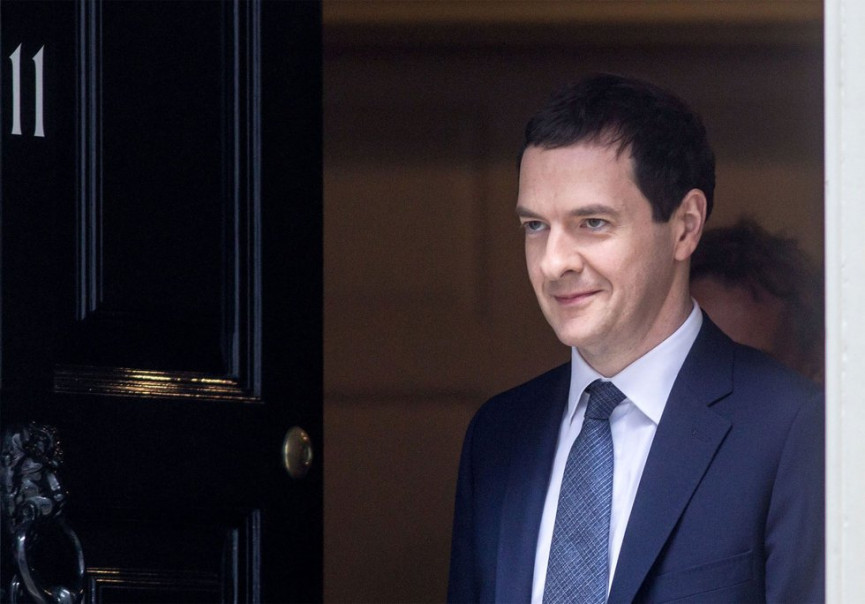 ---
TEN: 2016 EU Referendum
Having won a surprise victory in the 2015 General Election, Cameron is unexpectedly forced to stick to his manifesto promise to hold a referendum on the UK's membership of the EU. Still, it'll only go one way, right? During the ensuing Labour leadership contest, the absence of strong centrist candidates and the last-minute decision to include veteran left-winger Jeremy Corbyn in the race – 'to widen the debate' – has unexpected consequences when the Westminster outsider storms the race to become Labour leader. Critics argue that the party is now unelectable, with Labour's largely centrist MPs in open rebellion against their new leader. Cameron mocks him in parliament, telling him, "For heaven's sake man, go!", bemoaning a 'lack of opposition'.
Campaigning for the EU referendum begins in earnest, with all major parties backing 'Remain'. The polls suggest a 'Remain' vote is a formality.
Leave wins: go to step ELEVEN
Remain wins: go to step TWELVE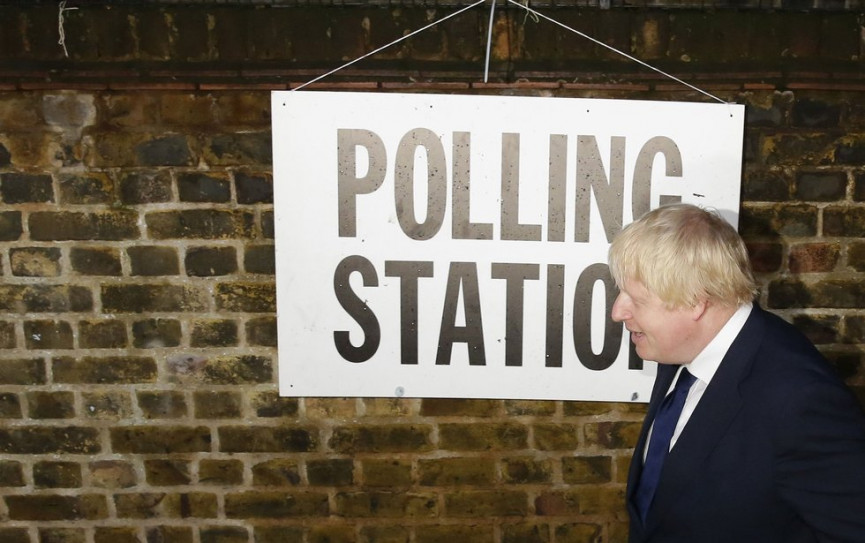 ---
ELEVEN: 2016 Conservative Leadership Contest
A shock win for Leave, as the polls, not for the first time, are completely wrong. Despite UKIP's Nigel Farage conceding defeat during the night, it soon becomes clear that he should be preparing himself for a day on the Adnams instead. As leader of the Remain campaign, David Cameron is forced to resign, making a teary statement on the steps of Downing Street, to make way for a Brexit supporter to lead the country. Meanwhile, Jeremy Corbyn receives yet more criticism for not campaigning harder for the Remain campaign and murmurs begin of a challenge to his leadership. The Tory party quickly gears itself up for a leadership contest with Home Secretary Theresa May, Minister of State for Energy and Climate Change Andrea Leadsom and Boris Johnson expected to be the frontrunners.
May wins: go to step THIRTEEN
Johnson wins: go to step FOURTEEN
Leadsom wins: go to step FIFTEEN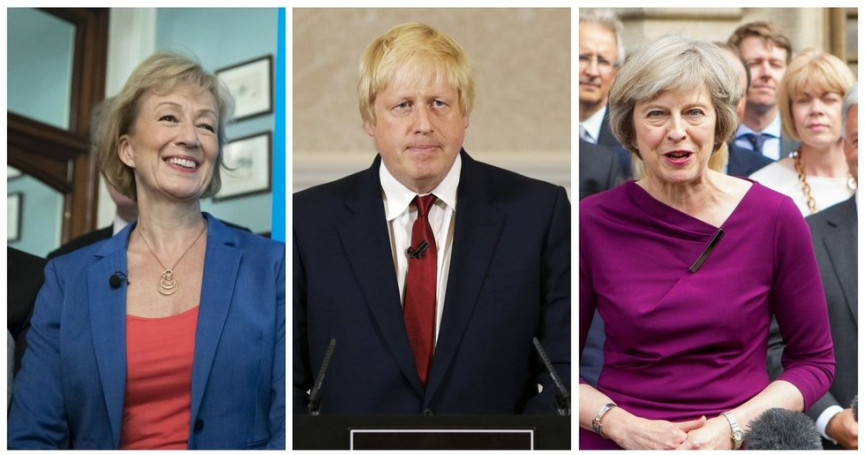 ---
TWELVE: Continued Cameron government
With Britain choosing to Remain in the EU, Prime Minister Cameron and Chancellor George Osborne continue with their programme of austerity in full control of their party, with the question over Europe settled once and for all, despite UKIP's Nigel Farage vowing to continue the fight to leave the EU and calling for a second referendum. Jeremy Corbyn continues as Labour leader for another two years before dismal poll ratings see him challenged by a returning David Miliband, who topples him in a leadership contest a year before the 2020 election, dragging the party back sharply back toward the centre ground. Meanwhile, in the States, reality star Donald Trump enters the race to become US President but is soon defeated by Ted Cruz in the Republican primaries, before he then loses to Hillary Clinton, who reaffirms the special relationship with Britain when she visits veteran Prime Minister Cameron early in 2017. A closely-fought election in 2020 sees George Osborne, who took over from David Cameron in 2018 as promised, winning a narrow victory.
/ENDS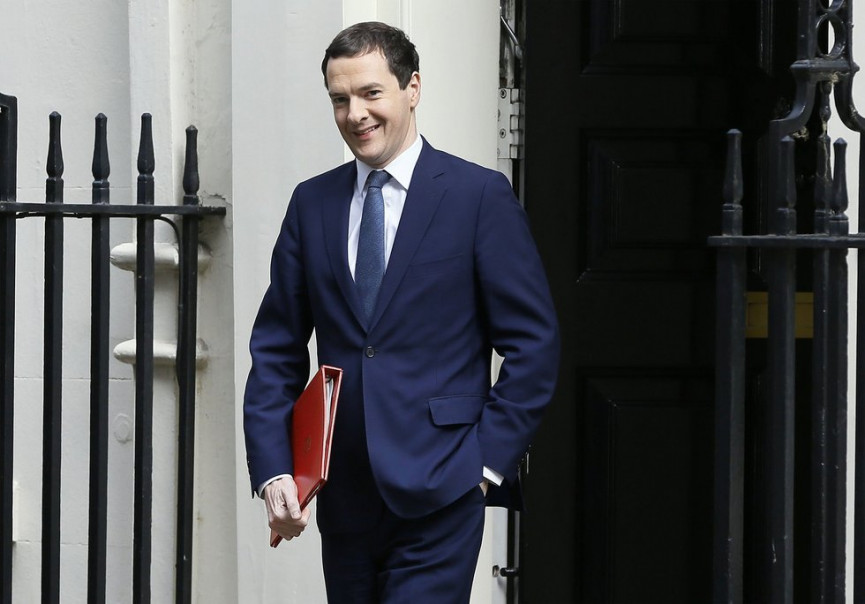 ---
THIRTEEN: Theresa May becomes Prime Minister
After Michael Gove knifes Boris in the back by announcing his own intention to run for Prime Minister – before then withdrawing when it transpires that he's lost support because of it, the field narrows down to two in the form of Theresa May and Andrea Leadsom – a first female Prime Minister since Thatcher is thus guaranteed. However, after some ill-judged comments in a newspaper interview leads to heavy criticism, Leadsom quickly stands aside, allowing May to become PM unchallenged. She meets the Queen, takes up residence in 10 Downing Street and quickly makes, ahem, clear that 'Brexit means Brexit' and readies herself to lead Britain into negotiations with the EU, triggering Article 50 in March 2017. Meanwhile, in the United States, aided by the shock of Brexit, Republican presidential candidate Donald Trump utilises the anti-liberal, anti-expert atmosphere to claim a stunning victory over Hillary Clinton, calling himself 'Mr Brexit'. With the UK dependent on America after the 'Leave' vote, Theresa May is left with no choice but to cosy up to the controversial Trump during a visit to the States.
May leads Brexit talks: go to step SIXTEEN
May calls snap election: go to step NINETEEN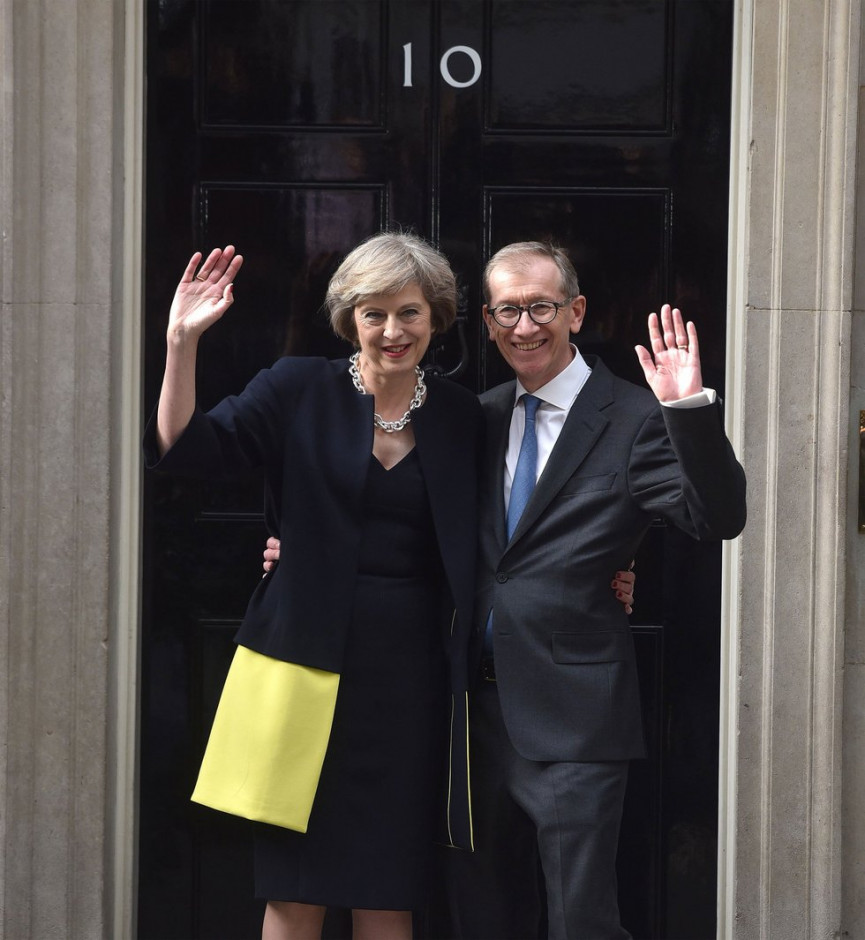 ---
FOURTEEN: Boris Johnson becomes Prime Minister
With fellow Brexiter Michael Gove throwing his weight behind the campaign, Johnson soon emerges as the clear favourite in the Tory leadership contest and, after calling in every favour from the fervent Brexit-supporting press to get behind him, is duly selected to run off against Theresa May. He comfortably triumphs, entering 10 Downing Street hailed as a hero by the Murdoch publications. However, things quickly begin to unravel as he triggers Article 50 but then proceeds to offend the European Union's chief negotiator Michel Barnier when he is overhead calling him a 'cheese-eating surrender monkey'; the EU agreeing behind closed doors that they will give as little as possible in the talks. The press slowly turns against Boris as he misses some crucial talks to play golf with his new best friend US president Donald Trump, before calling the ensuing criticism 'a portion of proliferating piffle'. The final deal presented to the British people in 2019 is disastrous but Boris pushes it through regardless. David Miliband deposes Jeremy Corbyn as Labour leader following continued poor polling and runs in the 2020 election with a pledge to take the UK back into the EU. He triumphs, becoming the first Labour Prime Minister since his mentor Tony Blair and immediately commences talks with Brussels about rejoining the Union.
/ENDS ---
FIFTEEN: Andrea Leadsom becomes Prime Minister
Gove knifes Boris in the back after becoming convinced that he's not up to the job of Prime Minister, leaving the field clear for a final showdown between Theresa May and Andrea Leadsom, who wins after playing it safe and consistently insisting that, as a Brexit supporter, she is the logical choice to lead negotiations with Brussels. However, once installed in Downing Street, doubts grow about her suitability for the job as she constantly utters the slogan 'out means out and that's definitely out apart from if it's not out, then it goes to the third umpire'. Brexit negotiations go badly when she proudly announces that she has negotiated an incredible deal which retains all of Britain's previous rights and exemptions, but with the EU paying us instead of us paying them. However, after confused tweets by European negotiators, it turns out that she has 'exaggerated' the terms, much like her CV, and in fact we have to pay more than before to access the single market but with fewer privileges. The UK leaves without a deal and chaos immediately kicks in, with lorries backed up at Dover as the country reverts to WTO rules. Leadsom resigns, with Boris staying well clear of replacing her, given the election battering they're about to receive. David Miliband, who replaced Jeremy Corbyn in 2018, thus leads Labour to an election landslide in 2020 against a Theresa May-led Tory party, before negotiating a Norway-style deal for the UK with the EU.
/ENDS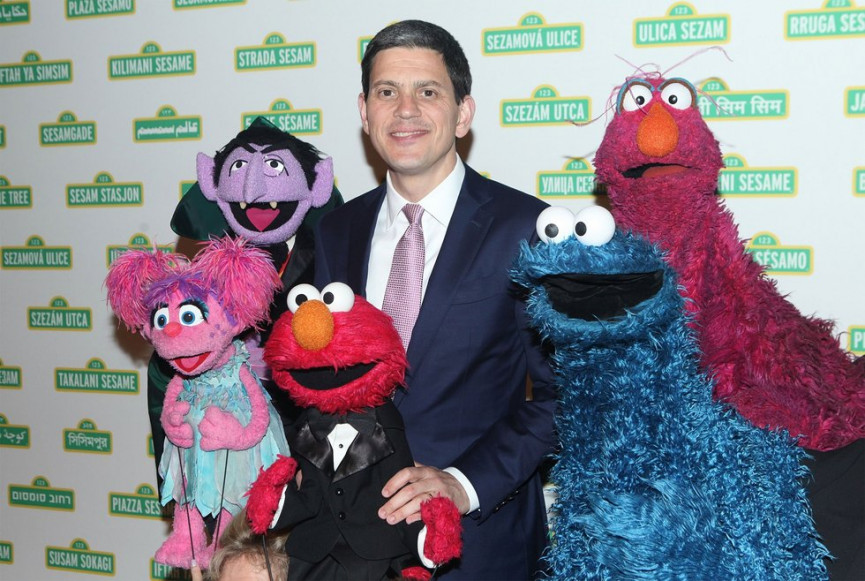 ---
SIXTEEN: May chooses not to call a snap election
Despite the controversy over her continued support of Donald Trump, Theresa May's personal ratings are extraordinarily positive, and she resists the temptation to call a snap election against the floundering Corbyn. Meanwhile, the French go to the polls to elect a new president.
Emmanuel Macron wins the French Presidential Election: go to step SEVENTEEN
Marine Le Pen wins the French Presidential Election: got to step EIGHTEEN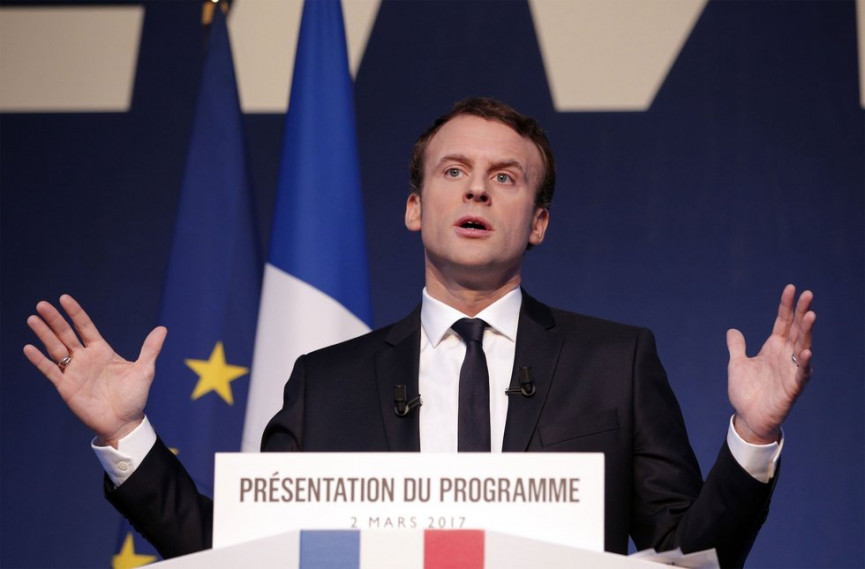 SEVENTEEN: May leads Brexit talks after Macron wins in France
After pro-EU candidate Emmanuel Macron sees off the challenge of the far-right candidate Marine Le Pen, he immediately calls for Europe to remain together and push on toward ever-closer union. An embattled Corbyn narrowly survives a second challenge to his leadership from Hilary Benn. Meanwhile, as it soon becomes clear that Theresa May's negotiations with the EU are not going very well, critics begin to start snapping at her heels, with her poll ratings starting to reduce and Corbyn making gains. Her final deal is rejected in parliament so she returns to the EU and begs for an extension to existing conditions, which they grant, albeit on worse terms for the UK. The 2020 election results in a hung parliament and more confusion than ever before.
/ENDS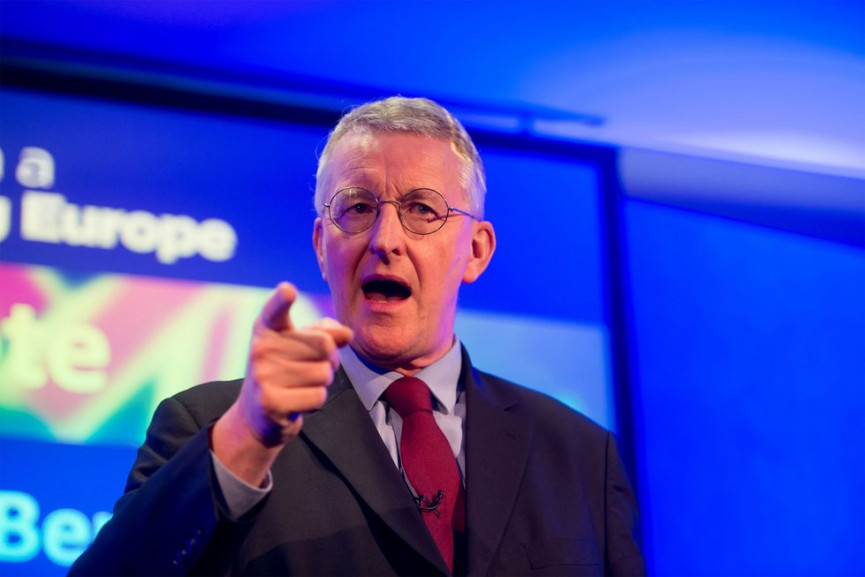 EIGHTEEN: May leads Brexit talks after Le Pen wins in France
Marine Le Pen claims a stunning presidential win in France, an event which sends shockwaves through the whole of Europe. Immediately after the result, Theresa May steps up trade talks with countries around the world, in order to claim first mover advantages before France invokes Article 50 for itself, six months later. The move proves inspired, as anti-EU feeling rises up across the continent and Merkel is ousted as German Chancellor in the October elections – the so-called 'Second October Revolution'. Borders are closed and the Union begins to fracture. The future looks uncertain across the continent, but the UK is suddenly in pole position to take advantage, as it snuggles up to the US and seeks to advance talks across the globe whilst the City of London looks set to dominate Europe even more than before.
/ENDS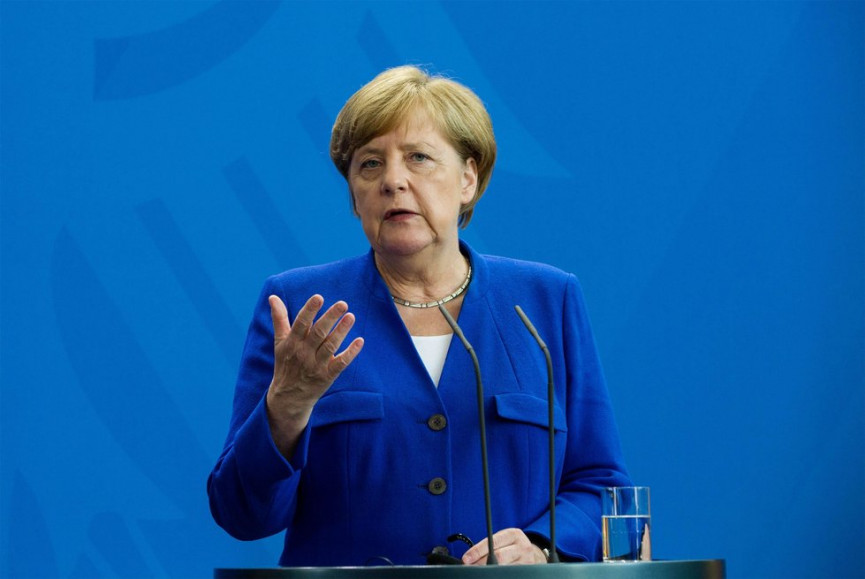 NINETEEN: 2017 UK Election
After triggering Article 50, setting the clock ticking on two years of negotiation with the EU, Theresa May then unexpectedly calls a snap election, saying that she needs a greater majority in the Commons in order to 'strengthen her hand' for Brexit negotiations. Her party is taken by surprise by the decision but, nonetheless, a crushing victory over Labour is predicted, with a landslide of more than a hundred seats expected. Some fear that the Labour party could be virtually wiped out with the 'unelectable' Jeremy Corbyn polling at record lows.
Conservatives win: go to step TWENTY
Labour win: go to step TWENTY-ONE
Hung parliament: go to step TWENTY-TWO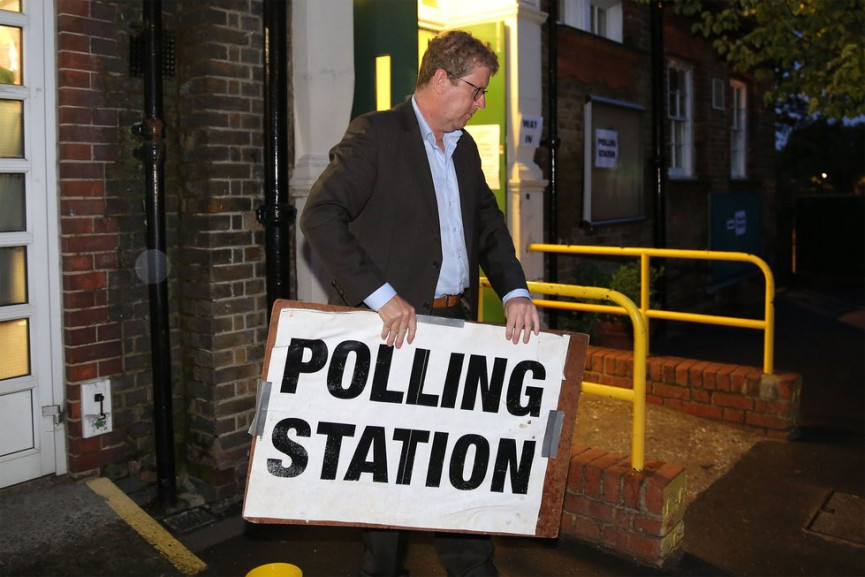 TWENTY: May leads Brexit talks after winning a landslide
Her 'strong and stable' message resonates with the public, who simply want the Brexit job to be done and, with the press hammering Corbyn at every turn, Theresa May is duly elected with a 120-seat majority to lead the country for the next five years. Corbyn refuses to resign as Labour leader, and the party splits, with a new, pro-EU centrist party launched. Tony Blair and Nick Clegg pull the strings and David Miliband returns to politics to lead it. However, with the new party taking time to organise and the 'Old' Labour party in disarray, the country reluctantly accepts that Brexit is happening, whatever they think, and the team begins negotiating. Despite May insisting that 'no deal is better than a bad deal', she realises that some sort of agreement is essential for chaotic scenes to be avoided. A bad deal is thus struck, with freedom of movement controlled, but at the cost of absolutely everything else in the deal. Meanwhile, Donald Trump loses a game of golf against foreign secretary Boris Johnson and, in a tantrum, announces that the special relationship with the UK is over. May narrowly wins the 2022 election, with the New Futures party putting in a decent showing in its first outing. However, as the economic realities of life on the edges the EU kick in, May endures greater and greater pressure. New Futures are thus elected with a landslide victory in 2027, promising to take the UK back into the heart of Europe by the end of 2032.
/ENDS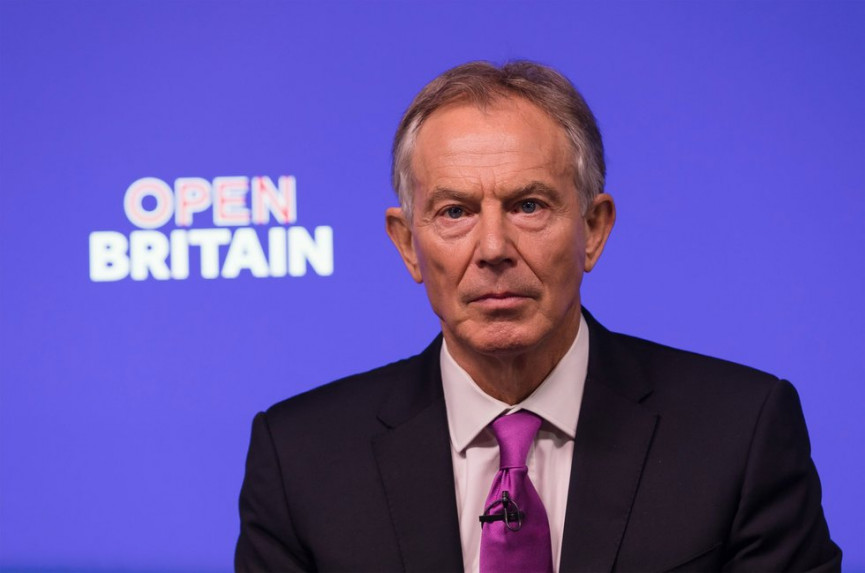 TWENTY-ONE: Corbyn leads Brexit talks
After quickly earning the nickname of the 'Maybot' after her robotic appearances on the campaign trail, and a disastrous launch of a so-called 'dementia tax', Theresa May sees her polling numbers begin to plummet as the public warm to Jeremy Corbyn as he goes down well on a variety of TV appearances. Despite this, May is tipped to win, until the final day of campaigning, when a live mic accidentally hears her call the British public a "bunch of f***ing plebs who deserve to be poor". It's enough to tip the balance, with Corbyn securing a shock election win. Like Cameron in 2015, having not expected to win, Corbyn now faces the difficult task of working out how on earth to honour his election promises whilst also negotiating Brexit – whilst trying to keep the Remainers and Leavers who support his party happy. He opts for the softest possible Brexit deal, and presents a deal to Parliament that is so similar to the current EU arrangement that there doesn't seem to be any point leaving at all, so another referendum to fully rejoin the EU is called and won by 'Rejoin'. 'Stay Outers' are so pleased with the extra four bank holidays that were introduced in 2018 that they don't mind too much, and Corbyn is re-elected in 2022.
/ENDS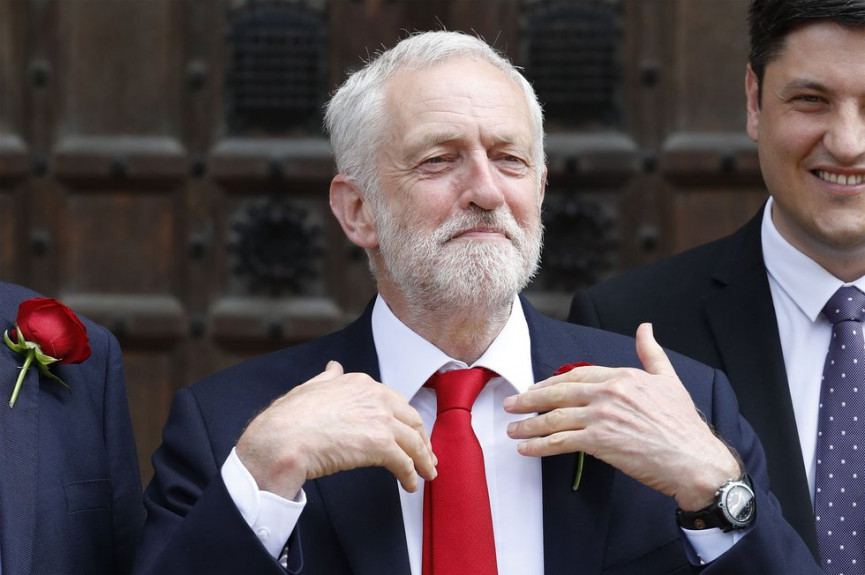 TWENTY-TWO: Hung Parliament
A disastrous campaign for Theresa May sees her 'strong and stable' messaging ridiculed, while her no-shows on the TV debates don't play well with the electorate, and a 'dementia tax' in the Tory manifesto goes down like a lead balloon. Meanwhile, there is a positive reaction to Labour's manifesto and Jeremy Corbyn finally gets the chance to present himself to the public after two years of being vilified by the press. However, the polls immediately before the election still predict a comfortable win for May – before the official exit poll sends shockwaves through Westminster, predicting a hung parliament, and no overall majority for Theresa May. As results come through, it's clear that the poll is accurate: May has suffered the biggest self-inflicted wound in modern political history, throwing away her majority. She eventually reaches an agreement with the DUP in Northern Ireland, a move which puts the Good Friday Agreement at risk whilst still only giving her the slimmest of majorities. Brexit talks get underway with no idea of what they were aiming for, while an emboldened Labour party waits in the wings watching the Tories flail helplessly around.
What happens next? Are you crazy? I have absolutely no idea. Who could predict that?
/ENDS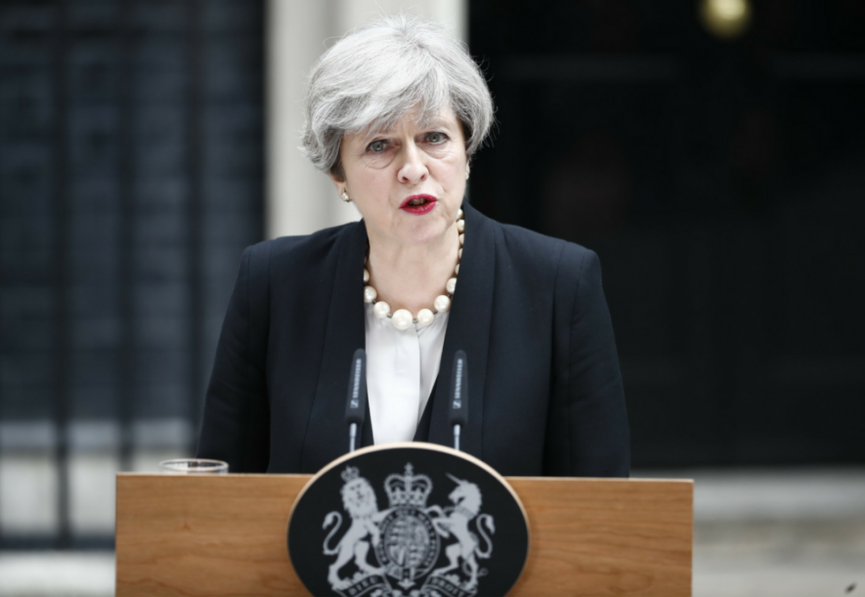 (Image: Rex)
Related Reviews and Shortlists