Cycling helmets are generally strange looking things, because they're built for safety not for fashion. But this concept by Sydney-based designer Toby King is by some distance the oddest we've ever seen, and King is hoping it will go into production.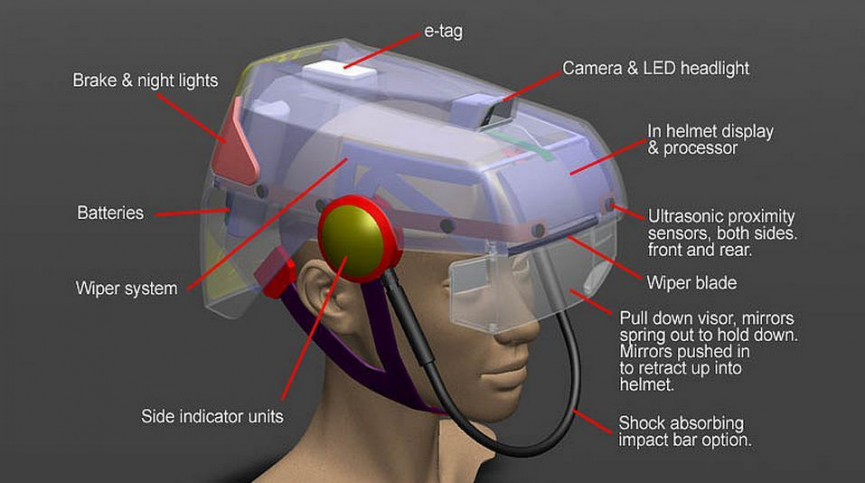 The enormous, clumpy atrocity - sorry, 'Smart Hat' - incorporates a whole lot of gadgets designed to keep the cyclist safe and also to keep others safe around them. It has a license plate, so that any unsafe riders can be easily identified. It has brake lights, a visual display, satnav, a place to put your phone, visor wipers, indicators, a shock absorber. It's not dissimilar to strapping a Mini Cooper to your head. 
King has reportedly presented his design to a city council in Sydney and been met with some approval. He's trying to get this thing on the road. Best of luck with that. If it does go into production it might cause more accidents than it prevents due to people laughing uncontrollably at them.