The relationship between religion and war is so vexed that we're not even going to attempt to get into it here.
But not before we mention this frankly jaw-dropping work from renowned San Francisco-based sculptor Al Farrow.
Entitled Reliquaries, this emotive collection sees Farrow assemble religious artefacts, including mosques and cathedrals, from discarded military operations – artillery shells, tank parts, bullets and the like.
A new update of Reliquaries, cunningly named New Reliquaries, is currently on display in his hometown and includes what has been described as his most ambitious work to date, Bombed Mosque (the first image above).
The Last Finger Of Santa Guerro (V)
Foot Bone of Santa Guerro
Trigger Finger Of Santa de Guerra VI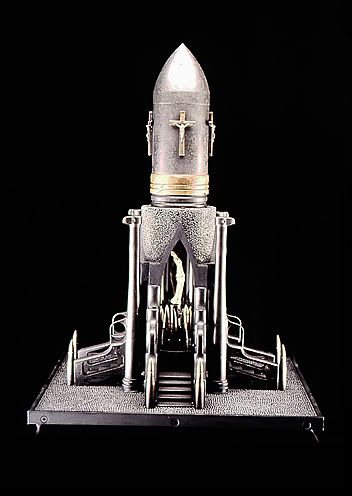 Menorah