Fantasise about making it as a rapper? Still hanging on to your astronaut aspirations? The pros would have you think again...
The astronaut
Accepted as an astronaut in 1992, Chris Hadfield became commander of the International Space Station in 2013, where he recorded the first music video in space.
It's the most dangerous thing you'll ever do in your whole life. My first flight, the odds of dying were one in 38.
How do you prepare for something that has a very high probability of killing you? After the Challenger accident, quite a few people left the programme.
The hardest part of it is that it's not just taking a risk. It's not just bungee jumping, where you don't have to do anything. In this case the only way to manage the risk is through decades of work. Imagine every time you bungee jump it took 10 years of hard study beforehand.
You're probably not going to actually go to space. You're working towards something that is possibly never going to happen. There is a huge amount of work involved just in getting to the launch pad in order to then take a risk. There is no guarantee until the engines are firing that you're actually going to get into space.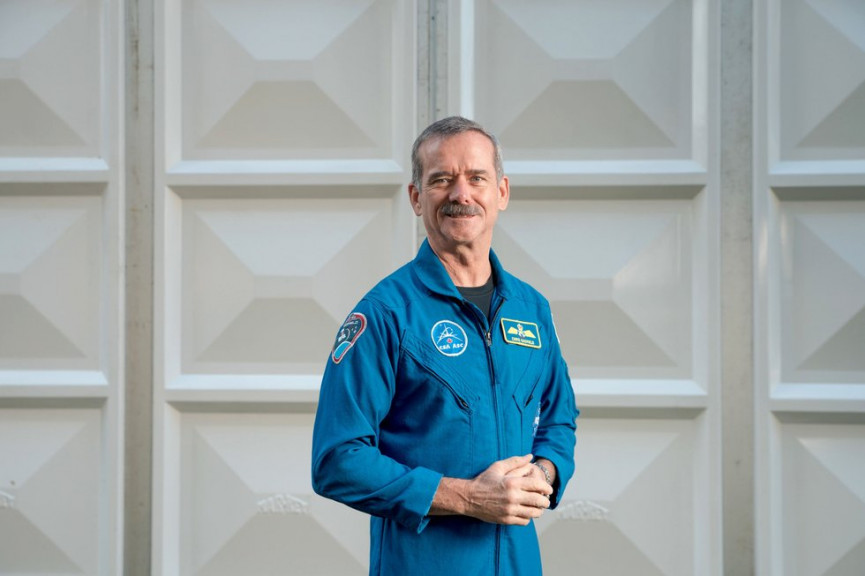 The whole thing is a lifelong gamble with a low probability of success. Right now, the NASA astronaut recruitment is going on and 18,000 people applied for eight positions. It takes a certain type of mentality to be willing to sign up to that at the start of it. The odds are staggeringly small. You're away from home about two-thirds of the time through your whole career. This isn't a job you do where you can still pursue your own interests. I was an astronaut for 21 years and it's essentially seven days a week with an unlimited amount of work. It's not really a job – it is a new definition of who you are.
Lots of people fail the medical during the selection. It's not like everyone in the office is a physical super-human, but you do have to be incredibly medically fit. If you've had a kidney stone then you're just not worth the risk because trying to deal with a kidney stone on a space station is just awful.
I sometimes doubted my ability to do it just because it is so hard. The memory task is staggering. The number of things you have to know and remember and have available when you need them is huge. You're training out on a water survival boat in the Black Sea just off the coast of Sevastopol and one of the Russian instructors comes over and says, "You've got to remember this for this piece of hardware. Remember to turn it this way not the other way, otherwise it will kill you. Remember? OK."
It was pretty hard for the Apollo guys. Most of their marriages failed; some of them came back with difficulties dealing with it; they became very religious or alcoholic. We learned from that, a lot.
It's not all bad, obviously. We do not do dishes in space and we do not wash clothes. If you're sitting right now, just close your eyes and feel how you're taking a significant portion of your weight and grinding it into your underwear. When you're weightless none of that happens. You never get any of the weight, and so the dirt and the oils that are natural to your body never get transferred to your clothes. We clean our bottoms with wet wipes which means we don't just have pretty clean bottoms, we have perfectly clean bottoms in space.
The pro wrestler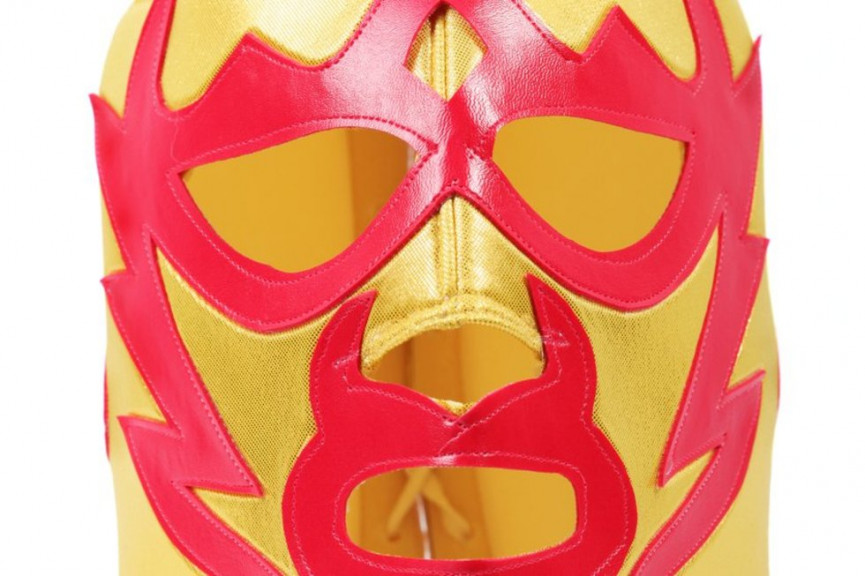 The general public really don't know the half of it. The wrestling ring isn't like a trampoline and we're not all friends. It can be bitchy. It's in the changing rooms and it's on the drives home that you get to work out who people really are. We're wrestling people we don't really know; you're mixing sweat; you've got a canvas that hasn't been washed in god knows how many months. It's very, very dangerous.
You're getting thrown on your head, you're getting thrown on your back. I've broken my nose a couple of times; I've destroyed my ankle. I've had thousands of matches and I don't land properly every single time. Sometimes you land funny; you land on a side, you hurt your ribs, you hurt your arm, you hurt your neck, you hurt your back. Do yourself a favour and come with half a clue.
Andy Simmons runs the Portsmouth School of Wrestling. revolutionprowrestling.com
The paradise-dweller
Ben Southall, 41, from hampshire, beat 34,000 applicants to land 'the best job in the world' as caretaker of an Australian tropical island. the job came with a £69k salary and a villa on Hamilton Island, in Queensland.
It may have been the best job in the world, but it was also the busiest. While I was technically based on Hamilton Island, a densely populated tourism hub, I actually only spent about three weeks there in six months. The rest of the time I travelled its many neighbouring islands, writing a blog, making a documentary and promoting the area for Queensland's tourist board. On many of the more remote islands I visited, there were just Aboriginal tribes.
Visiting a remote tropical island for two days is amazing. But stay longer and the reality of the extremities of where you are hit home: the sun, the lack of access to services and home comforts... no cool, running water.
Get into the water, and all manner of things want to end your life prematurely. But it was an Irukandji jellyfish that tried to kill me – a tiny translucent blob about the size of a fingernail, they're one of the deadliest types of jellyfish. It stung me on the forearm.
Within 20 minutes my jaw seized up. And by the time I got to hospital I was sweating profusely. Symptoms also included vomiting, pain and, they say, 'an impending sense of doom'. I don't know how you diagnose an impending sense of doom, but I had it. I spent the next eight days in intensive care on a drip of morphine and Valium. I was lucky – four people have died from Irukandji syndrome since November.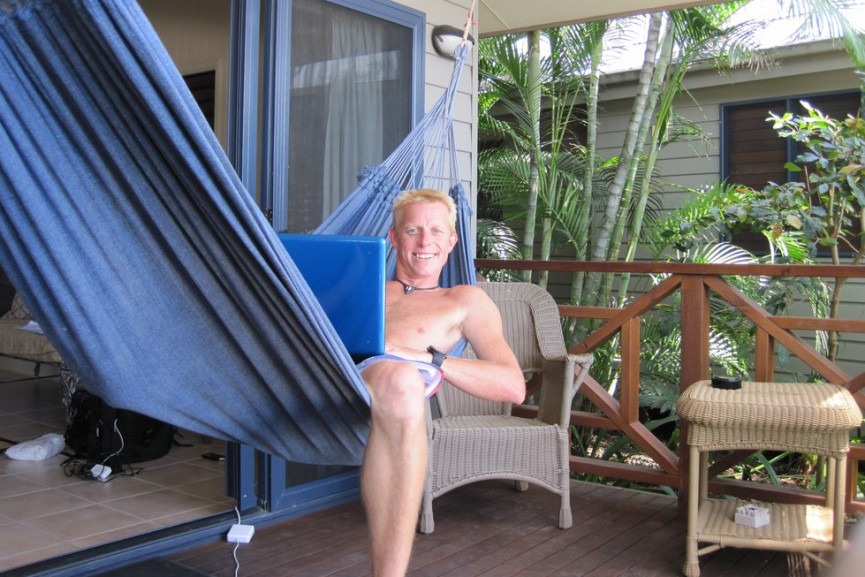 If the jellyfish don't get you, the weather might. Cyclones are common in the Australian islands and their destruction is awesome. People talk about the sound of a cyclone being like a train running over the top of your house... for hours. You cannot be outside. So If you've not been evacuated when a cyclone comes to get you, it's a terrible place to be.
To survive, you might have to kill something gorgeous. You have to cast aside your Western sensibilities when it comes to food. Fish don't smile so we happily eat them. But what about turtles, dolphins or whales?
Living on an island is lonely. I spent three days on a coral cay, which is basically a sandbar. Once I'd walked the length of the beach, picked up the driftwood and gone for a snorkel, I thought, "Now what?" That's when you need the mental strength to just sit down and be in the moment, just with your thoughts.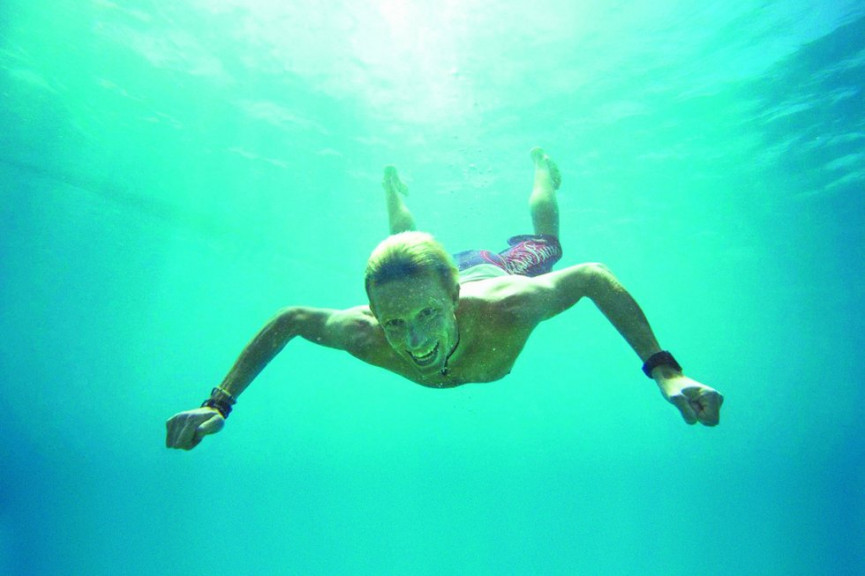 The chocolate tester
When you are tasting you're not really doing it to enjoy it, you're analysing it. It can be hard work. At the end of it, all you want is a pint of beer. You're only trying small amounts, but it builds up. After a while you feel a bit sick and you could end up missing lunch because you're not hungry enough. It's not like wine where you spit it out, you need to consume it and it's very fatty.
Then there's palate fatigue. If you keep battering your senses you become numb to it, it's a bit like burning your tongue. The worst part is tasting bad chocolate. When it's flawed, it can have a mouldy taste and it knocks you for six. You can't get the taste out your mouth. I'm sensitive to these things so it means that I end up spending a lot more money on better-quality food.
Micah Carr-Hill is a taste ambassador for Green & Black's. Green & Black's Ultimate Chocolate Recipes by Micah Carr-Hill, is out now.
The rapper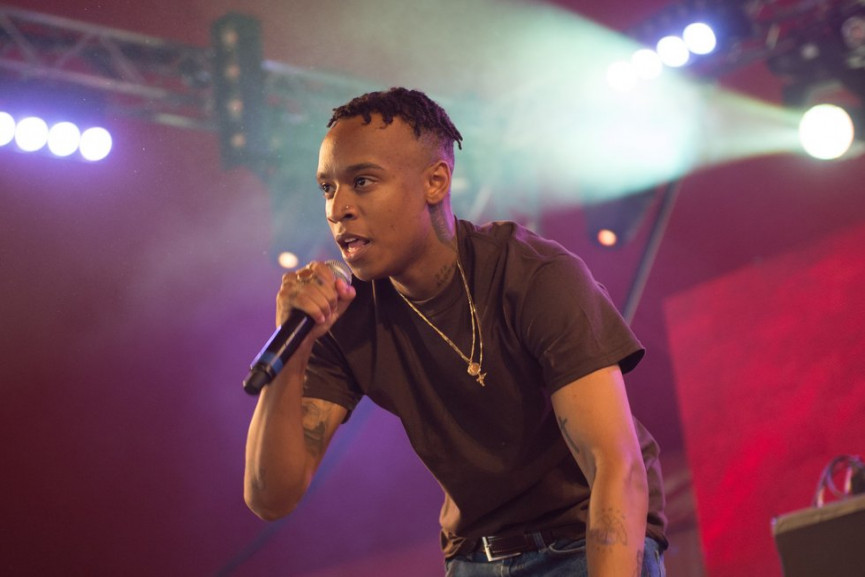 Dublin-born rapper Rejjie Snow has supported Kendrick Lamar on tour. the 23-year-old's debut album, Dear Annie, is out this year.
I stay at home all the time. I'm very introverted. I'm not into any of that glam stuff, which is hard, because with hip-hop, it's part of the image. People expect you to be walking round the club with bundles of cash.
People expect me to be a certain way. Late. Drunk. Rude. People are shocked I am the way I am – it's just that hip-hop nature, I guess. I mean, I tap dance, for f*ck's sake.
Music is a tough business. The industry doesn't nurture young talent so people just come and go, which sucks. There are a lot of kids with broken dreams.
It's hard to separate yourself from everyone else. There's a fair bit of pressure to meet expectations, but the hardest thing is finding your own sound, your own voice. Just being different. 
I didn't even want to be a rapper. I wanted to be a football player. I moved to LA for a football scholarship, but then the track I'd made blew up online.
The cartoonist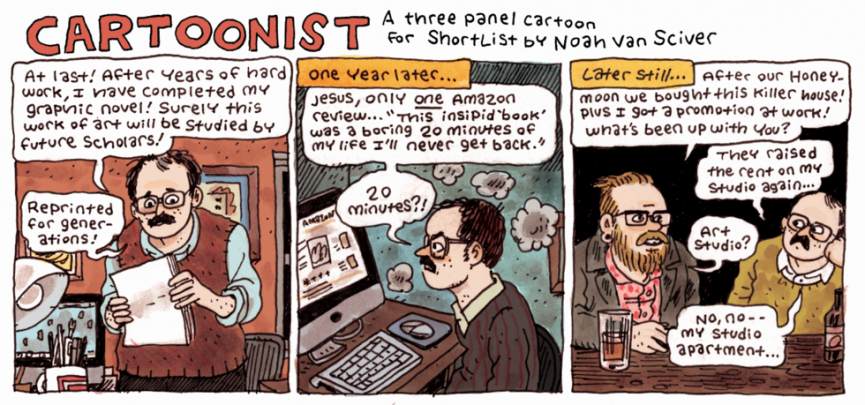 The porn star
Danny Mountain, 32, from West London (now living in LA), is one of the world's most successful male porn stars
I've had sex with more than 2,500 women in my life. I've made good money, have a wonderful family, friends and basically live the dream. But being a male porn star is not for everyone. There are things you need to know before you try porn.
The British porn scene is dead. I left England in 2007, when the industry was beginning to die. Now it's non-existent. So UK porn performers are being flown out to Prague and Budapest to make ends meet. The work in England just isn't there. You have to move to LA. Hollywood's where porn's heart is.
You can't just walk into porn at the top. Like any industry, you have to earn your stripes, put in the time. The companies I work for now, they're the Premier League. But if you do amateur stuff, that's like playing football in the Conference. It's a totally different game – less money, less glamour, more sleaze.
There's only a small amount of people on this planet who can have sex in front of between five and 20 people and do a good job. If you're shooting a movie with a budget of $300k, that's a lot of pressure. It's never been a problem for me, but I've seen many men wilt under the strain.
The worst I ever saw was on a shoot in Bristol. One of the guys couldn't get hard and the director started calling him slug dick. "It looks like a little slug," he said to the guy. "Why have you got a slug dick?" Needless to say, it did not help. That performer didn't last long in porn.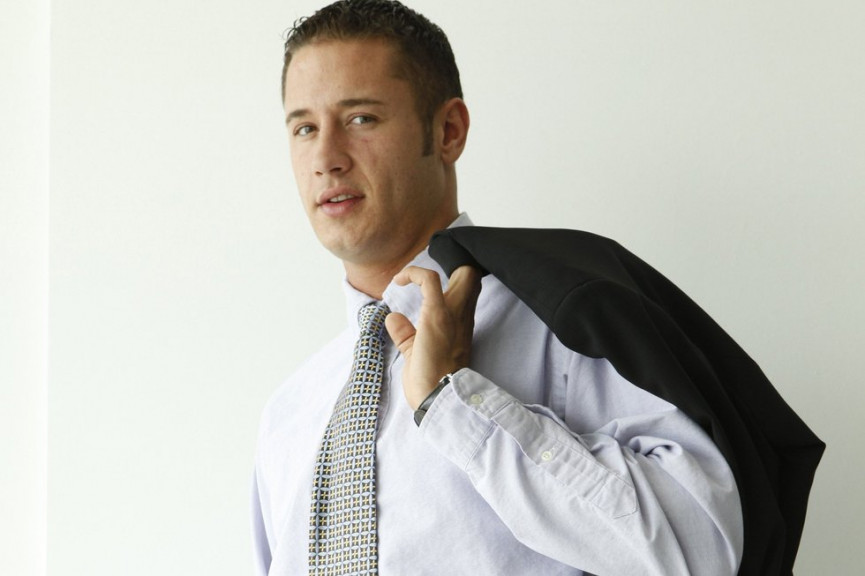 At the end of the day, having sex on camera is still a job. Yeah, you can live the life of endless partying and boozing and fun, but do that for too long and you'll burn out. I'm 32 now, with a wife [the US porn star Mia Malkova] and a daughter [from first marriage to porn star Eva Angelina]. I don't drink, I'm in the gym every day and eat healthily. It's the life you have to live to get to the top here.
Jealousy will tear you apart in this game. My wife has a list of 12 guys who she works with, and they're all my pals. I tell her, every time she goes to work, "Be a little freak and have a good time." We're soulmates; and sex on camera is no substitute for sex with someone you love.
Being a dad and working in porn can be complicated. My daughter is eight and thinks I'm a football coach. I don't like lying to her, but how do you tell an eight-year-old that you f*ck women who aren't her mummy for a living? In a few years, when she's old enough, I'll tell her the truth.
I never get tired of having sex with beautiful girls. But I'm 32 now, and I do get tired of working with 19-year-old girls who can only talk about their f*cking chihuahuas or their nails.
The girls you have sex with won't always be your cup of tea. You still have to do the job. Luckily, I have a foot fetish, so if she's ropey I'll just focus on her feet.
Being in porn can ruin watching it for fun. Though I still watch amateur porn. It can be badly shot, but at least I'm not mates with anyone in it.
Young guys ask me all the time how to get into porn. I tell them: as good as my life is, I'm not making a difference to the world. If you want to make a difference, stay in school, study hard and be a lawyer or a doctor.
I love porn, but it was never my dream job. I still dream of being a professional footballer.
Danny Mountain is represented by LA Direct Models; ladirectmodels.com
The footballer
Former pro footballer Chris Sutton, 43, won the Premier League in 1995 with Blackburn Rovers. He's now a BT Sport pundit.
The truth is, football clubs are brutal. It's so competitive. Your son is in the academy from the age of six all the way up to 16 and he's told he's not quite good enough? It's absolutely brutal.
Clubs don't take feelings into account. It's a business. I'm not saying those who don't make it lose their childhood, but they do miss an awful lot with their friends. The commitment these kids have to make it, it's a big sacrifice. Then to be released? It's hard for them to re-adjust to normal life.
The harshest part of a football career is when you're released. Norwich released me when I was 12. So I went to a centre of excellence to improve, rather than sign schoolboy forms. I got another trial when I was 16. When I went back, every player bar one who had signed schoolboy forms had been released. Plenty of guys who I thought would make it, didn't.
Parents aspire for their children to be involved in football. But I'd rather my children grow up and play with their friends. When kids go through their teens, they can't play football unless it's with their club. So they can't play for a Sunday league team or with their mates.
There's an argument that if you're good enough, you'll make it. I don't buy that, though. You need luck to get the opportunity. You're reliant on the bravery of the manager to stick in a youngster as opposed to an established player with 50 caps for his country.
You feel pressure when you're older, too. Once you're over 30, you need to know your body. When I got older, elements of self-doubt kicked in. If you're coming back from injuries all the time, you're not getting the continuity of training and your fitness levels go down. You
put more pressure on yourself. It gets harder.
Some players struggle with life post-football. When I retired, I felt lucky that I had such a long, good career. I didn't feel sorry for myself. Nothing compares to actually playing. Martin O'Neill drilled that into the players at Celtic. You miss the adrenaline. You have to find something else to do. I tried management, now I'm doing stuff on TV.
If I had started the game now, I don't think I'd have made it. I wouldn't have had the opportunity. Back in the day, clubs like Norwich had a good youth system where you could progress. But squads are so big now. They'll have 50 pros on their books. In my day, the first team consisted of 18 players. If you did OK in the youth team you'd have a chance in the reserves – you could see a path into the first team. That path isn't blocked now, but it's harder to make.
The actor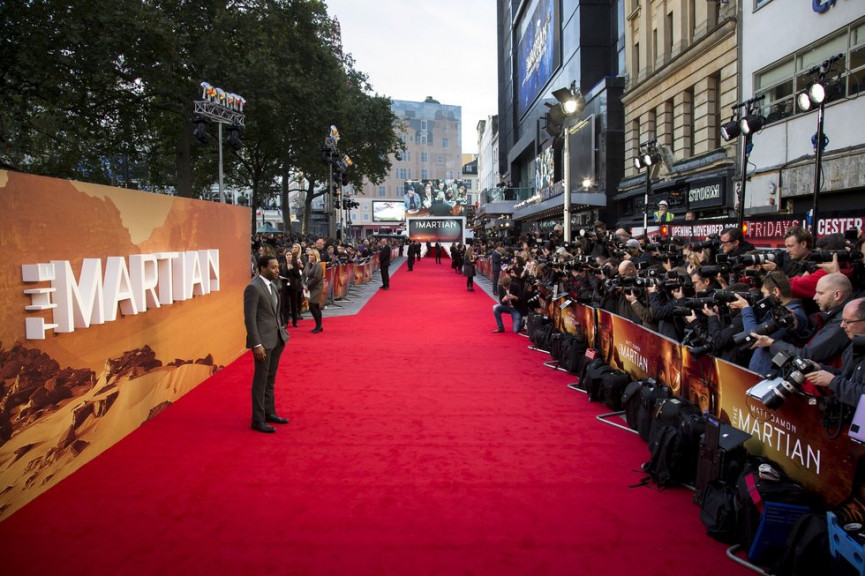 An anonymous, award-nominated actor* on the reality of attending award ceremonies:
"I don't think I've ever been to any of those things wearing my actual clothes. You don't really get a choice. It's just as much for these fashion companies as it is for anything else. Sometimes you think it would be quite nice to wear something of your own."
"I just wanna laugh at these things; you think, 'This is so stupid, I just wanna laugh.' In a situation that is totally fake and for show, there is no way of being yourself; there is only what they want."
"In every single situation in life, there is a hierarchy. You have to wait in a queue, basically. At the Evening Standard Awards, Prince William was coming through so we were pushed to the back. It's quite a military operation."
"You've got flashing bulbs and you're trying to smile and look natural at the same time as being shouted at. You feel very much like a slab of meat and almost victimised because all you have is a wall of people shouting at you."
*Not Chiwetel Ejiofor
The video-game tester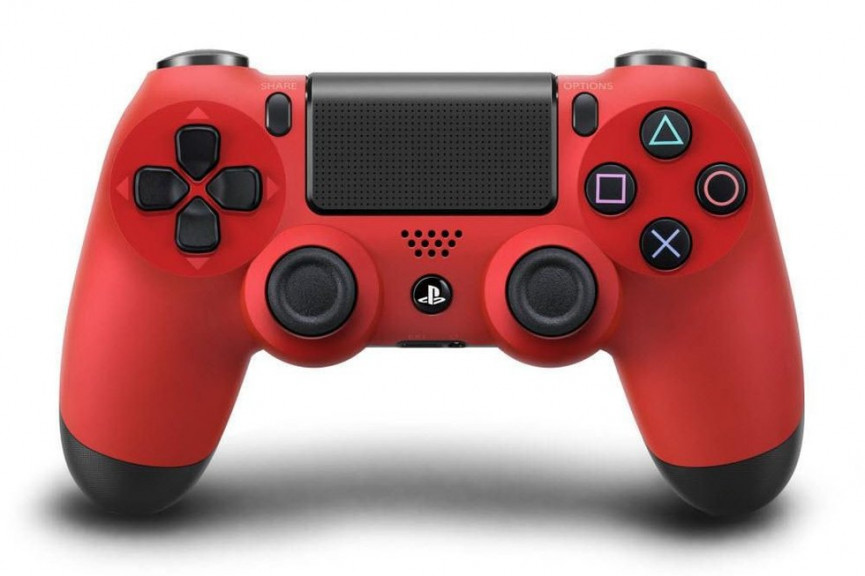 The fundamental mistake I made was in my assumption that the tester's role was to 'test' how fun a game was – to ensure that the consumers would be getting bang for their buck by delivering my expert recommendation on whether or not I was having a whale of a time on their dollar.
Instead, my job was to try to 'break' the game, by doing all the most inexplicable things nobody would ever do.
Things like pausing and un-pausing for an hour straight, or repeatedly driving a car into the background trees of the most boring level to see if they fell over in the correct way each time. Game testing disproves the maxim 'madness is doing the same thing over and over again and expecting different results', because sometimes games do actually do this in the beta stage.
And when they do this, you have to file a comprehensive bug report detailing how a character's eyes explode out of their frame if you look at the Tunic of Aldersad 40 times in a row, then spin exactly 135 degrees anti-clockwise and then adjust the brightness to minus five.
Tristan Cross is online writer on ShortList.com
The reality TV star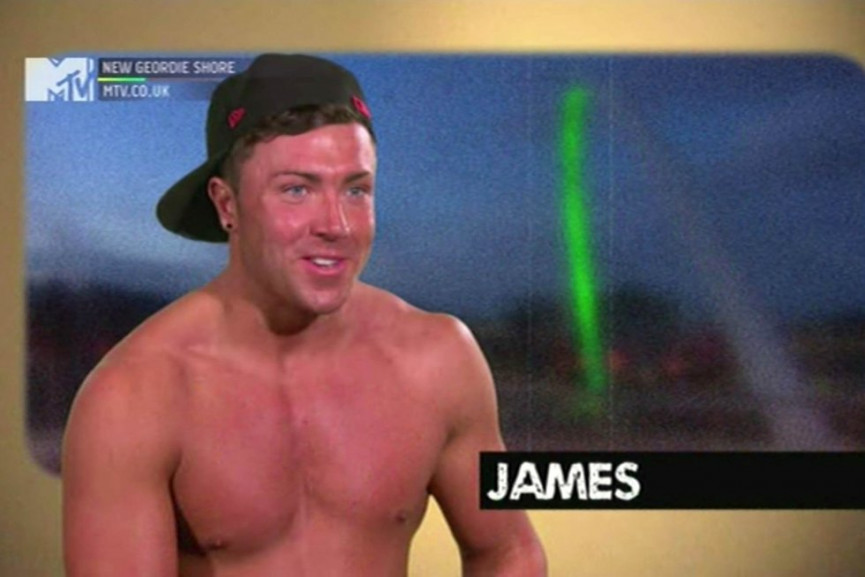 James Tindale, 26, was in the original Geordie Shore cast until he left the show after 10 series in 2015. He's Now a qualified personal trainer and radio presenter, But he'll never forget his time on the MTV show
People always ask me, "Why did you leave Geordie Shore? It's the best job in the world. I'd do anything to do that." I always say, "You'd be lucky if you could do one series."
Making a series over six weeks is relentless. They took our phones and didn't let us speak to the outside world. Then we'd go out and get drunk every single night. We did it because it was new and exciting at first. But once that wore off it became more a case of, "Oh, here we go again. More filming, more drinking."
You've always got to be on it. Loving life, Mr Reality TV Star. You can't have an off-day. You can't say, "Oh I can't be bothered tonight, I'm going to stay in." You almost have to play a character.
When we started, we were doing club appearances seven nights a week. We'd go on the road for 18 days, in a different city every night. In the first year I probably spent less than 10 nights in my own bed.
The travelling, especially on a hangover, is hard. Because, of course, everyone would expect us to get hammered like when we're on the show. And you feel you have to because you don't want to disappoint them.
The female attention that I got was ridiculous. Girls would queue up – and when I was single it was great. Crack on. But even that got tiring in the end. After two years, I just wanted a girlfriend who I could stay in and watch a movie with. I'd had enough.
As a reality TV star, you wave goodbye to privacy. If you want to go out with the lads, or shopping at the Metro Centre or for food with your girlfriend, expect people to stare at you, talk and come over for photos. If I go out with my friends now, I'll spend most of the night posing for photos or talking to fans of the show. The lads just go off and do their own thing.
It can be hard for my girlfriend. Girls often come over, even now, and ask me for a photo – and hand her the phone. They sometimes don't even look at her. Once we were in a club and this group of girls came over for a photo and, instead of leaving after, just sat down. Then one of them turned to my girlfriend and said, "Are you going to be here all night?"
I've had to move house a few times after they showed my house on the show. I'd be sitting on the sofa watching TV, or in the kitchen, and suddenly I'd hear my name shouted. There they'd be, at the window or in the garden. Now I've got gates, but there are always people there. You certainly can't go out for a pint of milk in your pyjamas.
I've had people wishing I was dead, and saying horrible things about me online. Once I tweeted, "On our way to Belfast... Can't wait," and someone replied, "I hope it crashes." You have to laugh, but it's not nice.
You might think you're going to be super-famous for the rest of your life. No. Everyone has a shelf-life. People can get depressed. I've seen people who wanted to be a reality TV star more than anything, then that dries up and what have they got to rely on to pay for things? Not the reality TV, the sponsored posts, the nightclub appearances. A normal job won't cut it and they get washed up. You see people doing sad things just to get back in the paper for a taste of the fame they used to have.
I've got no regrets.Geordie Shore gave me some of the best times of my life. But I'm not the same person I was when I started. When you're in your twenties, all you want to do is go out and have good times. But as I got older, I began to think that there must be more to life than this. That's why I got my personal-training qualifications and am getting into radio presenting.
I don't want to be a 38-year-old guy still trying to do Geordie Shore, hanging around clubs. It's a little bit creepy, that, isn't it?
Words by: Ralph Jones, Matt Blake, Louise Donovan, Alex Christian.