England's 12th man Tom Hampton was the toast of Lords when he ran into a bucket of white paint as he tried to catch a ball.
Hampton, who plays for Middlesex, ended up covered but, in fairness, held onto the ball well.
So, Howzat? Erm, embarrassing lad, but full marks for taking it in good humour.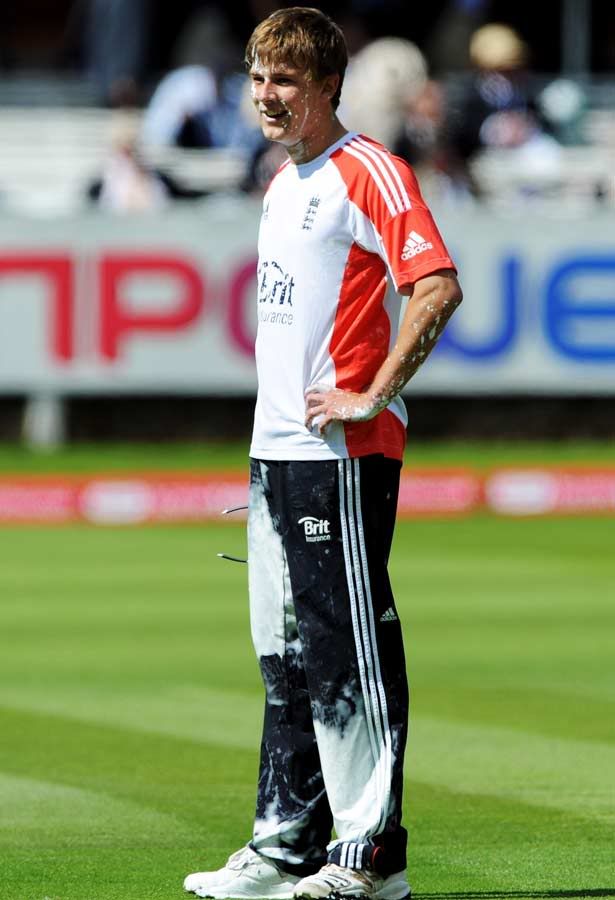 Image: getty