The Black Eyed Peas have been around for twenty five years.
Can you believe that?
Of course, as you'll all know, they were originally called The Black Eyed Pods, before they presumably watched the Poddington Peas and decided to change their name.
They had a couple of critically-acclaimed records (read: no one bought them) before bringing Fergie on board, writing 'Where Is The Love?' in 2003 and then churning out a load of bloody hits ever since.
Now, while we refuse to excuse their musical crimes – 'The Time (Dirty Bit)' is one of the most appalling records ever committed to tape – they have been responsible for some undeniable bangers over the years. 'Shut Up', 'Meet Me Halfway' (more on that later), 'Let's Get It Started' and, yes, 'I Gotta Feeling' are all excellent pop records. Even 'Boom Boom Pow' is actually kind of a minimal masterpiece, looking back.
Plus, we all watched (five minutes of) The Voice. We all love Will.i.am, he's clearly a nice bloke. He even wants to be on Coronation Street. He clearly understands England and English culture.
So when we were told that the Black Eyed Peas would be performing before the start of the Champions League final this Saturday and I was asked if I wanted to interview them, I immediately thought: "Yes, that would be fun. Clearly, Will.i.am has now spent so much time in England that he's not only passionate about Corrie, but also our national game, football. He's presumably passed the bug onto bandmates apl.de.ap and Taboo, who have probably got into lower league football as well just so they can all cover as much of the pyramid as possible between them, and are playing the UEFA Champions League final opening ceremony for the love of the game – to give something back. After all, why else would you play a show before the start of the UEFA Champions League final opening ceremony? There can be no other reason."
It would be just a phone chat, but, hey, football chat is universal, you don't need to be face-to-face – just look at 606. They probably ring that up all the time and give Robbie Savage some light-hearted banter. This will be easy for them. It'll be great.
I put some questions together, my anticipation for their answers growing. Perhaps the Black Eyed Peas, as relative, but passionate newcomers to the sport, would not be saddled with incorrect views and a clichéd outlook on the sport. They would approach it fresh. They could answer the big questions without missing the wood for the trees. No 'take every game as it comes', 'it's always nice to score' platitudes from them. They'd tackle the massive issues: why could Lampard and Gerrard not play together for England? Who is the greatest team to ever play the game – Brazil's 1970 side or Spain in 2012? Could Messi do it on a wet Wednesday in Stoke?
Yes, the Black Eyed Peas would know. I saw a US number flash up on my phone, picked up, and prepared to lock footballing horns with the boys (oh, I forgot to mention, Fergie left the band in May citing 'creative differences' which, I'll level with you, was a bit disappointing to discover, particularly as I was sure she'd probably really got into the Vanarama National League and would have some strong thoughts on Leyton Orient's ability to bounce back next season).
Off we went, with a nice easy question – probably almost an insult really – but, you know, just to get things flowing:
Me: "Who do you think will win on Saturday and what will the score be?"
Will.i.am: "I think Madrid will win, it's gonna be 4 to 1.
Me: "Oh wow. A big win!"
[Silence]
PR (explaining): "A high-scoring game"
Will.i.am: "Yeah I think it's gonna be a high-scoring game but I think Madrid will win."
[Pause]
Will.i.am: "I could be wrong though..."
Nothing wrong with doubting yourself a little Will. The greatest pundits have been made to look foolish at times by making making grandiose statements that proved to be incorrect. Nothing wrong with a bit of humility.
Me: "Who is the best, Messi or Ronaldo?"
Will.i.am: "I would say the most popular would be Ronaldo. But Messi, I think from his track record, he's been kinda like, in the last couple years, has been the best in the world. So imma go with Messi."
Good. Decisive. This guy clearly knows his onions. Time to move things up a notch.
Me: "Do you think Arsene Wenger deserved his new contract at Arsenal?"
[Silence]
Will.i.am: "Say that again?"
Me: "Do you think Arsene Wenger deserved his new contract at Arsenal?"
[Long silence]
Will.i.am: "Erm. This is Will.I.Am. Erm… I… I don't know.
[Sound of laughter in the room]
Will.i.am: "I don't know. Football fans… I don't wanna say anything and piss anybody off.. so I don't know. I travel around the UK a lot...[laughter]"
Understandable Will. The Wenger In/Out conundrum is one that is testing the best of us. Did the cup final win show that he can still cut it at the highest level and use a functional gameplan to succeed? Or was it merely a sticking plaster over another disappointment of a season? Who can really say, Will. Who can really say.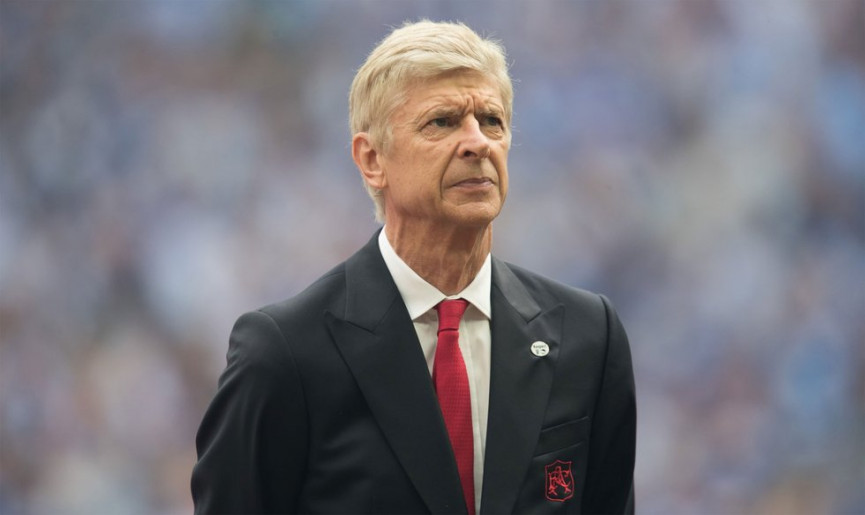 And he is clearly wise to rise above partisan rivalries. He obviously understands the deep tribal allegiances of football fans. Far better to be above all of that. Very wise. So the national game must be more his thing then. The World Cup – the greatest tournament on earth. That's where his strong opinions will lie. That's the area I should probe next.
Me: "Do you think Wayne Rooney can still do it at the top level?"
Will.i.am: "Say that again?"
Me: "Do you think Wayne Rooney can still do it at the top level?"
[Silence]
[PR attempts to interrupt, Will carries on anyway]
Will.i.am: "I think he can, I think he can. Yeah I think he can... [laughter]"
[Laughter in room]
[PR interrupts, asks if we can ask some questions "relating to the performance and the band getting back together again, can you ask some questions about that?"]
Will.i.am: "We're cool, we're cool, this is fun!"
[PR agrees but from tone of voice clearly does not agree]
Of course. Stupid Dave. They, clearly, may love the beautiful game, but they also love music. They love performing. That is their art. How silly of me to forget that. Of course I should ask a question relating to that.
Me: "Are you looking forward to visiting Wales? It's a massive stadium, have you been there before?"
Will.i.am: "I haven't been there before but Tom Jones has!"
[Uproarious laughter]
Taboo: "We just got here yesterday and we're staying right next to the water so we plan to venture and see what Wales has to offer in the next couple of days."
Of course – 'what Wales has to offer' indeed! They got there early so they could explore the rich history of Welsh football. Ninian Park and the Racecourse Ground should be expecting celebrity visitors in the next couple of days for sure.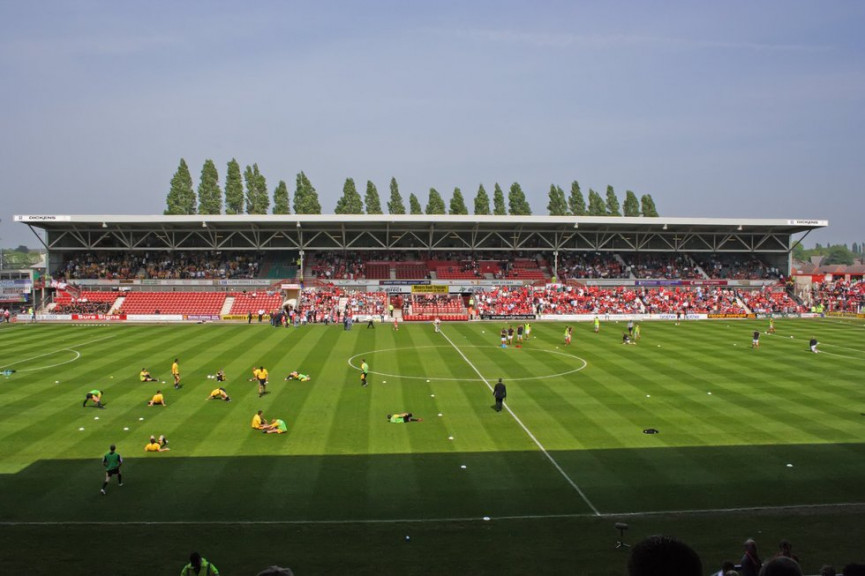 Me: "Are you going to be playing 'Meet Me Halfway'? Is that about kicking off a game of football?'
Will.i.am: "We didn't think about that one! No, no we won't be performing that one!"
How strange. I felt sure that their main football song would be in the setlist.
Apl.de.ap: "All the fans have been singing already so we can really get them energised and get the team going."
Me: "Oh excellent! I was actually at the Champions League Final last year and saw Alicia Keys play. She was alright. Are you going to be better than she was?"
Will.i.am: "I'm very competitive and so is every Pea, so yeah. Yeah! Yeah! We're going to bring the heat. If you wanna go to any type of sporting event they're probably playing one of our songs – 'Let's Get It Started' or 'I Gotta Feeling' or 'Pump It'… this configuration of music we're going to be performing, this whopping six minutes of energy, we're going to freaking pump it, we're gonna get it started, we're gonna let everybody know tonight's gonna be a good night and y'know we're just gonna bring that energy [uproarious laughter] I didn't just tell you our set list by the way!"
Fair play lads. Alicia Keys just didn't seem to understand the gravity of the footballing event that was coming up. It was almost, almost, like it was just another paid gig to her. That won't be happening this time around, not with such big football fans on the stage.
Me: "Who is your favourite English football team? You hang out with Ricky on The Voice – are you a Leeds fan like him?"
Will.i.am: "I once stated who I was a fan of and then everyone got mad at me for it."
Me: "Who was that then?"
Will.i.am: "That was Manchester United and everyone got mad at me."
Me: "You stick to your team, that's fine. Do you still support them now?"
Will.i.am: "No, everyone got mad at me [uproarious laughter]. No, I still support them! I like them a lot."
I'll level with you, I wasn't expecting Manchester United. It's almost as if Will had picked a team based on them being top of the league, or having once had David Beckham play for them. A strange choice for such a disciple of the game. Something wasn't adding up here. Perhaps I shouldn't ask that question about which formation was due a comeback – the 3-3-1-3 or the Christmas tree – after all.
I put my doubts to one side. It was time for the biggie. The conundrum which has eluded the finest football minds ever since Sir Alf Ramsey led us to World Cup glory back in 1966.
Me: "Why do think England are so consistently poor at major tournaments? And what would you say to them to get them playing?"
[Silence]
Will.i.am: "I'm from LA, the Clippers are the same way. The Clippers go all the way and then – getting there is all the effort, but just that last, taking that last inch of energy, that last inch of love, that last centimetre, that last millimetre, that last, y'know… I think it just boils down to how far that you go. And the Clippers are that way. And I love the Clippers. I used to love the Lakers, and then they started sucking [laughter]. And now the Clippers are our favourite. But they don't go all the way."
[PR interrupts and abruptly ends the interview]
Hmmm.
You know, I'm starting to think that perhaps the Black Eyed Peas aren't massive football fans after all.
Black Eyed Peas will be performing in the UEFA Champions League final opening ceremony presented by Pepsi – Saturday 3 June
(Images: Rex/Mark Barnes)