Ex-pro David Preece explains just what made the great man so great
Football came too easy for Johan Cruyff. His mind was Scandinavian in design, his genius lay in the simplicity of his thoughts.
Whilst all around him were in search of the woods they thought lay beyond the trees, Cruyff could pick out every branch and every leaf, with the clear vision and forethought to see beyond the soil they grew in - and understood that what he saw before him was the result of the roots below.
Football can be frantic: the pace; the atmosphere of the crowd; the pressure from the coaches; it takes something special to look at a situation and see things exactly for how they really are on the pitch despite your surroundings.
Cruyff was something special. Special in his originality. Special in ability to make the obvious seem complex and the most simple of actions seem like magic. Look at the turn he has given his name to. Like a magician who leads you slowly through a card trick, step-by-step, yet still bamboozles when he shows you it again, the Cruyff turn was exactly like him, simple and effortlessly effective in its execution. 
The revered moment we've watched a million times is sublime in its ease. As Cruyff comes back inside on to his right foot, Sweden's Jan Olsson, extends his left leg in desperation to block the mercurial Dutchman's cross into the box. Face contorted by his determination, Olsson's eyes shut tightly, waiting for the contact of the ball on his body. It never comes. Cruyff feigns to strike the ball but aborts the action at the final moment, dropping his left shoulder and dragging the ball back through his own legs and away from his Swedish assailant with the instep of his foot. 
Watch it back on Youtube. Pause it at that exact moment. Everything encapsulating Cruyff is right there in those ten seconds of play. That is what Johan Cruyff wanted from football, not just to win but be aesthetically satisfying too. Essentially what he created was art.
There were honours though. European cups? There were four, including three as a player at Ajax and one as manager of Barcelona. League titles? Fourteen of those too. He was the first player to win the European footballer of the year three years in a row in 1971, '72 and '73.
Maradona, Pele and now Lionel Messi are pushed to the top of everyone's greatest-ever footballer list, but for his influence on the game itself and the way it's played today, Johan Cruyff is without peers. 
Alongside his long-time mentors, Rinus Michels and Stefan Kovacs, Cruyff implemented a seismic shift in the way we thought about football. Together they smashed the stale rigidity of tactics and philosophies in football and created a much more fluid style that was more akin to that of  symphonic orchestra, each section overlapping and intertwining with the others, with Cruyff as the conductor.
All the away through this career as a player and then as a coach, he thought about the game intensely and his withdrawal from top level management in 1996 can also be held as the start of the decline which has lead Dutch football to the state it finds itself today. When Cruyff stopped thinking, Dutch football did too.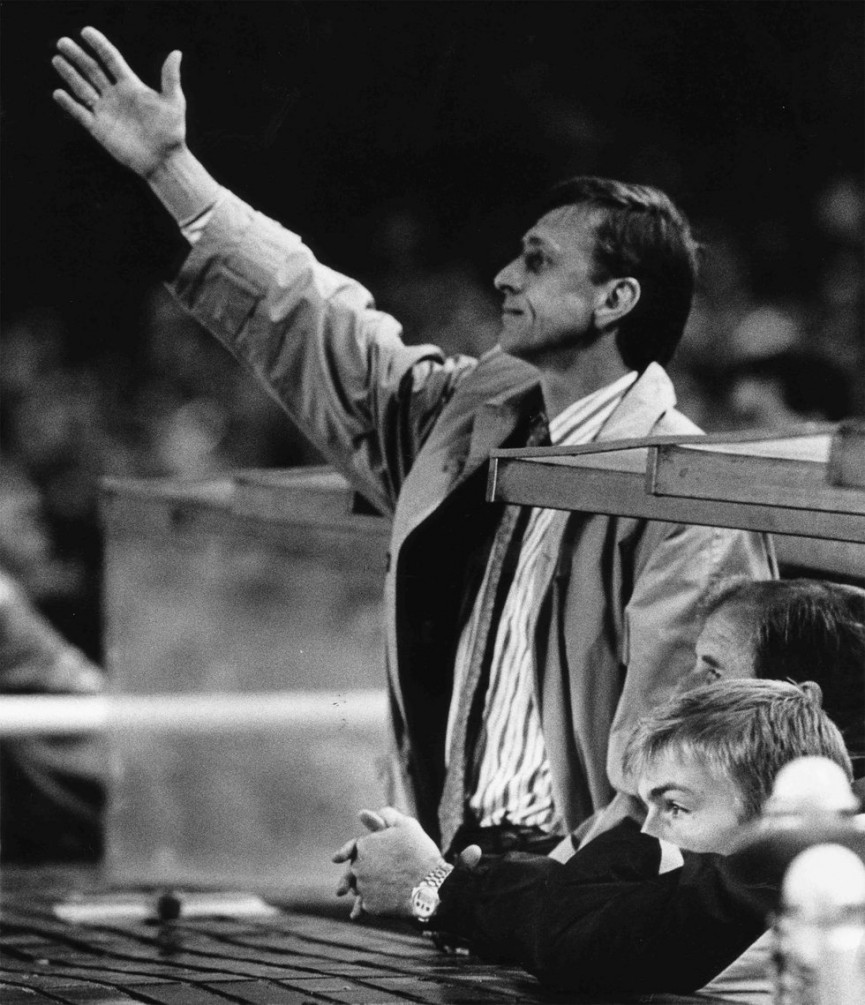 The true legacy he leaves behind him can be seen at the Nou Camp in Barcelona, the German national side who dominate today and in every side who want to play beautiful football. 
In 1979 Cruyff laid the foundations for La Masia, Barcelona's famed youth academy, where he would copy the system in place at his beloved Ajax, designed to nurture a player from infancy into to the first team by playing exactly the same way throughout their football education. A system which has become a conveyor belt of greatness, individually and collectively.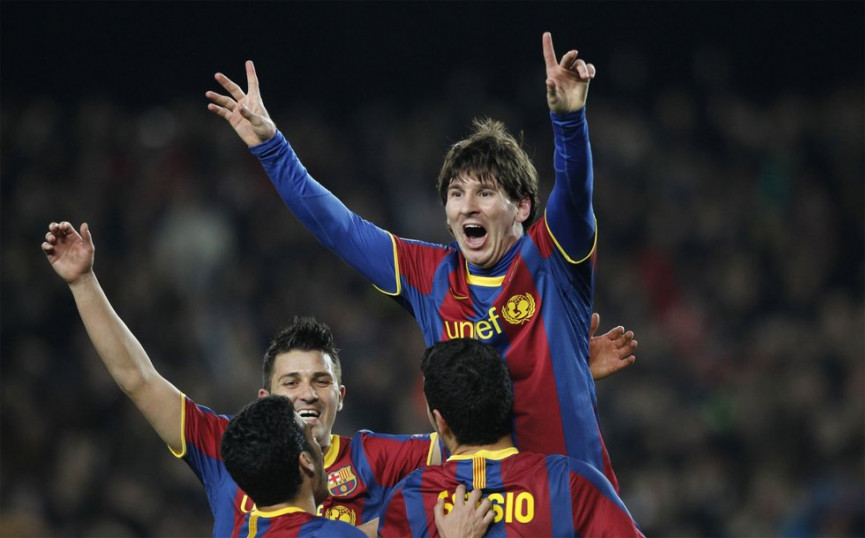 Even as an outfield player he even revolutionised goalkeeping, his dream of a keeper becoming a footballer who wears gloves might be a reality now but his idea is forty years old. Perhaps it's this last sentence that sums him up best. 
A visionary whose ideas were way beyond his time. Cruyff didn't just give the world "Total Football", he gave us football as we know it today. We should rightly mourn the loss of the most influential man football has ever seen, but more than anything we should say "Thank you." to Hendrik Johannes Cruyff.
(Images: Rex)